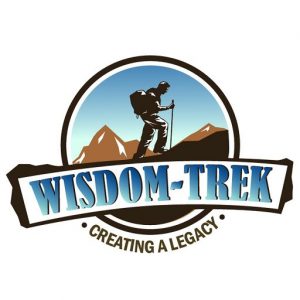 Wisdom-Trek / Creating a Legacy
Welcome to Day 744 of our Wisdom-Trek, and thank you for joining me.
This is Guthrie Chamberlain, Your Guide to Wisdom
The Formula for Overcoming Discouragement – Mindshift Monday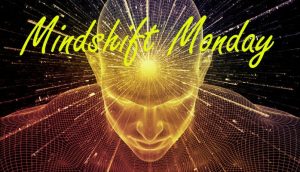 Thank you for joining us for our 5 days per week wisdom and legacy building podcast. This is Day 744 of our trek, and it is time for our Mindshift Monday series. Wisdom-Trek's primary focus is to assist you in creating your living legacy.
Creating your living legacy can only be accomplished by gaining wisdom in many areas of life.  You can only gain wisdom by changing what you allow to go into your mind which is a result of changing the way you think.  In other words, to create your living legacy you must choose to be in a continual mode of mindshift.
It is easy to get stuck in a mindset that your current circumstances cannot be changed.  This is not true, but you must understand this fundamental principle: In order to change your life, you must change how you think and what you think about. Our Mindshift Monday podcast and journal will provide you practical ways to make a mindshift to a rich and satisfying life. 
We are broadcasting from our studio at The Big House in Marietta, Ohio. I trust that you had a blessed Thanksgiving weekend. We have much to be thankful for.
Since we celebrated Thanksgiving with family the Saturday before, the weekend allowed us to get all of the leaves picked up, blow off the roofs, and clean out all of the gutters. We were also able to plant 12 flowering saplings that should have time to take root before winter sets in. It was a very productive weekend.
Our granddaughter Hazel had to receive a unit of blood on two occasions this past week, as the most recent round of chemo has depleted her blood counts. It will still take a couple of weeks before she is able to rebound on her own. This was expected, but still difficult to see her go through. If you would like to follow her blog written by her father Nat, go to basilforhazel.org. Watching Hazel go through her treatment regimen can cause discouragement since there is little that we can do to help her. So today we want to have a mindshift as we analyze…
The Formula for Overcoming Discouragement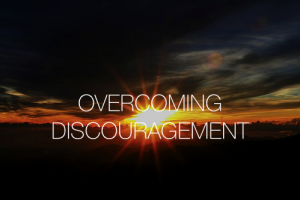 Discouragement has the following effect on our lives:
Keeps us from becoming what God intends for us
Hides the beauties of life from our lives
Smothers our ambitions
Causes us to gravitate into the crowd of losers
Causes our light to flicker when it should be shining brightly for Jesus
Causes us to identify with failure
Causes doubts to control our actions
Freezes our creative minds
Paralyzes our faith
Magnifies our problems
Stifles our influence on others
Forces us into becoming introverted
Clouds our vision
Dashes our dreams
Discouragement is a terrible hindrance to effective living. It is Satan's most effective tool, for it causes people to throw up their hands and quit. Although it is impossible to live in an atmosphere totally divorced from discouragement, there are a few positive steps that will help us to have a mindshift and be victorious when discouragement surrounds us. Here is the Formula for Overcoming Discouragement: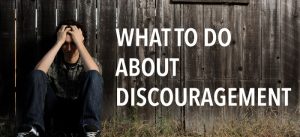 Add up all the successes of the past. Too many times when we are discouraged, we forget our past victories. Discouragement has a tendency to make us wallow in negative thinking until we think only of failure. You may say to yourself, "I'm no good," or "I'm always making mistakes," or "Why can't I ever do anything right?" You need to stop dwelling in the dark of negativism. Allow the light of past victories to shine into your dungeon of discouragement.
Subtract all of your discouraging influences. Perhaps you have friends or relatives like Job had. Maybe they hinder you instead of help you. Take a piece of paper and make a list of your friends or those you invest a lot of time with. Now write down their characteristics. Are they negative or positive? Do they encourage you or tear you down? Do they possess such attitudes as envy, jealousy, anger, and bitterness? What do they talk about? If your friends are tearing you down, it is better to find new friends or walk alone with God for a season. Begin reading good, positive, encouraging literature that will build your faith. Eliminate anything from your life that leads you toward discouragement.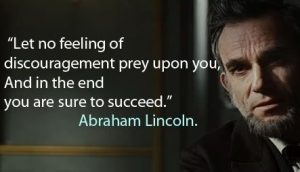 Multiply all of God's promises to you. One of such promises is found in Isaiah 43:1-3.
But now, O Jacob, listen to the Lord who created you.
O Israel, the one who formed you says,
"Do not be afraid, for I have ransomed you.
I have called you by name; you are mine.
When you go through deep waters,
I will be with you.
When you go through rivers of difficulty,
you will not drown.
When you walk through the fire of oppression,
you will not be burned up;
the flames will not consume you.
For I am the Lord, your God,
the Holy One of Israel, your Savior.
I gave Egypt as a ransom for your freedom;
I gave Ethiopia and Seba in your place.
There is a treasure trove of God's promises found in His Word. Invest the time to harvest these promises.
Divide up all of God's blessings to you, and then share them with others. There is no more effective way of overcoming discouragement than by sharing something good with someone else. One of the major causes of discouragement is self-pity. When we begin to forget ourselves by reaching out to others a spirit of usefulness and encouragement invades our lives.
The grass is never greener on the other side of the fence.  The grass is only greener where you plant it and take care of it. Moses taught us in Deuteronomy 31:8, "Do not be afraid or discouraged, for the Lord will personally go ahead of you. He will be with you; he will neither fail you nor abandon you."
Next week we will continue our trek on Mindshift Monday. On tomorrow's trek, we will explore another wisdom quote. This 3-minute wisdom supplement will assist you in becoming healthy, wealthy, and wise each day. Thank you for joining me on this trek called life. Encourage your friends and family to join us and then come along tomorrow for another day of our Wisdom-Trek, Creating a Legacy.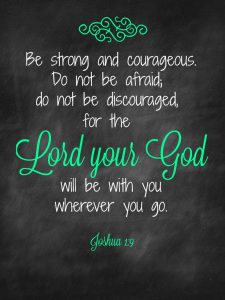 If you would like to listen to any of the past 743 daily treks or read the daily journal, they are available at Wisdom-Trek.com. You can also subscribe to iTunes and Google Play so that each day's trek will be downloaded automatically.
Thank you for allowing me to be your guide, mentor, and most importantly, I am your friend as I serve you in through this Wisdom-Trek podcast and journal.
As we take this trek of life together, let us always:
Live Abundantly (Fully)
Love Unconditionally
Listen Intentionally
Learn Continuously
Lend to others Generously
Lead with Integrity
Leave a Living Legacy Each Day
This is Guthrie Chamberlain reminding you to Keep Moving Forward, Enjoy Your Journey, and Create a Great Day Every Day! See you tomorrow!