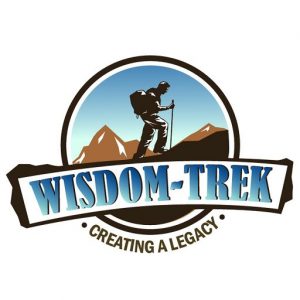 Wisdom-Trek / Creating a Legacy
Welcome to Day 729 of our Wisdom-Trek, and thank you for joining me.
This is Guthrie Chamberlain, Your Guide to Wisdom
What's Your Problem? – Mindshift Monday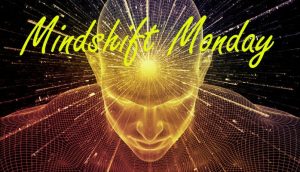 Thank you for joining us for our 5 days per week wisdom and legacy building podcast. This is Day 729 of our trek, and it is time for our Mindshift Monday series. Wisdom-Trek's primary focus is to assist you in creating your living legacy. Creating your living legacy can only be accomplished by gaining wisdom in many areas of life.
You can only gain wisdom by changing what you allow to go into your mind, which is a result of changing the way you think. In other words, to create your living legacy, you must choose to be in a continual mode of Mindshift. It is easy to get stuck in a mindset that your current circumstances cannot be changed.
This is not true, but you must understand this fundamental principle: In order to change your life, you must change how you think and what you think about. Our Mindshift Monday podcast and journal will be to provide you practical ways to make a mindshift to a rich and satisfying life. 
We are broadcasting from our studio at The Big House in Marietta, Ohio. Have you ever met anyone who does not have problems in their life? No, I haven't either. Now I have met some that seemed to have so many problems that "if it weren't for bad luck, they'd have no luck at all." They seem to go from one drama to the next, but no one has to live that way. So let me ask you…
What's Your Problem?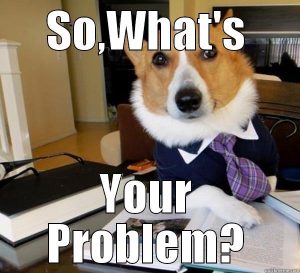 Problems are many things to many people, but let's look at it through the eyes of those people that successfully handle problems on a consistent basis. Problems are predictors. They forecast the future by exposing areas of potential weakness.
How you react to difficulties when they begin to surface will determine where you and the problems will be tomorrow. No trial will leave you as the same person that you are today. The decisions we make today concerning the problems that face us will shape our future. This requires that we are in a continual mindshift mode to most effectively handle these problems.
Remember, the circumstances in which we find ourselves today are a direct reflection of the decisions that we made yesterday. The decisions that we make are a direct reflection of what we allow to enter into our mind.
· Problems Are Reminders
They remind us that we need God's help to handle the upheavals of life. The Apostle Paul realized if he had the thought "I can do everything" that it would be an arrogant and improper mindset which would have caused problems. Instead, he knew the truth as he wrote to in Philippians 4:13, "For I can do everything through Christ, who gives me strength." Paul knew the secret of success was much more than self-confidence, but Christ-confidence. His achievements could only come through Christ, and he succeeded because in every problem he remembered the truth.
· Problems Are Obstacles
Problems frustrate us while we attempt to reach specific objectives or goals. For instance, a baby or toddler handles most obstacles by crying or whining. Some adults never outgrow that phase as they will pout, quit, blame someone else, or just ignore the entire situation. Others will come up with solutions on how to eliminate the problem, or at least work around them in order to keep moving forward. Regardless of our reaction to a problem for a time, it is an obstacle on our trek of life.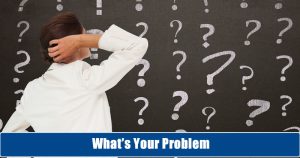 · Problems Are Blessings
Problems will refine us until the dross of our frailty burns off and we become stronger on our trek through life. A smooth trail never makes a skillful hiker. Problems help to keep us alert and sharp. Otherwise, we will become complacent and unmotivated. A few problems and tensions can be good for us, as long as we address them and work through them successfully. Too many unsolved problems can weigh us down and stifle us. King David wrote in Psalms 119:71, "My suffering was good for me, for it taught me to pay attention to your decrees."
· Problems Are Lessons
Problems teach us to be flexible, yet determined. Most of life's lessons are taught through trial and error. This is the life course that is labeled "Experience." Experience is a hard teacher, though, because it gives us the test first and the lesson afterward. You might say that experience is yesterday's answer to today's problem.
· Problems Are Everywhere
Problems are no respecter of persons, places, or time. If a person is wise, he will discover that life is a mixture of good days and bad, victory and defeat, give and take. You need to learn that it doesn't pay to be too sensitive to the difficult treks of life. It is best to shake off the dirt and keep moving forward. You must learn that losing your temper or throwing a temper tantrum is never the best course of action. Everyone must eat burnt toast for breakfast now and then. It is best not to take yourself too seriously, or others will not take you seriously either.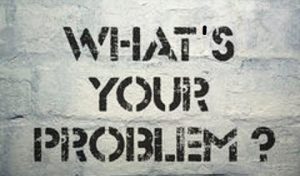 · Problems Are Messages
Problems are indications of what may possibly lie ahead of us on our trail. They are waypoints measuring progress and development in life. They are maps or GPS providing us with vital feedback and information. Sometimes they will tell us that we are off the path and need to take a new trail. They should never be ignored, or you will find yourself lost on your trek of life. You need to take time to analyze and study each problem and interpret the message that they are sending. Then you can respond appropriately.
· Problems Are Solvable
There is always a solution to a problem.  Perhaps it may not be evident initially, but there is a solution. The difficulty does not lie in finding the solution, but being willing to pay the price to solve the problem. There is always a solution. You must be willing to find it.
Next week we will continue our trek of Mindshift Monday. On tomorrow's trek, we will explore another wisdom quote. This 3-minute wisdom supplement will assist you in becoming healthy, wealthy, and wise each day. Thank you for joining me on this trek called life. Encourage your friends and family to join us and then come along tomorrow for another day of our Wisdom-Trek, Creating a Legacy.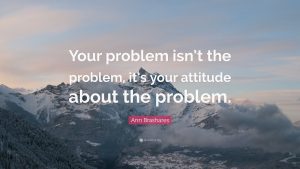 If you would like to listen to any of the past 728 daily treks or read the daily journal, they are available at Wisdom-Trek.com. You can also subscribe on iTunes and Google Play so that each day's trek will be downloaded automatically.
Thank you for allowing me to be your guide, mentor, and most importantly, your friend as I serve you through the Wisdom-Trek podcast and journal.
As we take this trek of life together, let us always:
Live Abundantly (Fully)
Love Unconditionally
Listen Intentionally
Learn Continuously
Lend to others Generously
Lead with Integrity
Leave a Living Legacy Each Day
This is Guthrie Chamberlain reminding you to Keep Moving Forward, Enjoy Your Journey, and Create a Great Day Every Day! See you tomorrow!