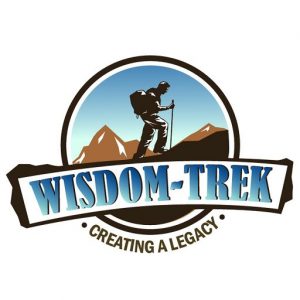 Wisdom-Trek / Creating a Legacy
Welcome to Day 724 of our Wisdom-Trek, and thank you for joining me.
This is Guthrie Chamberlain, Your Guide to Wisdom
Great Expectations – Mindshift Monday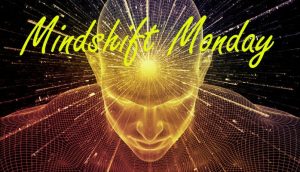 Thank you for joining us for our 5 days per week wisdom and legacy building podcast. This is Day 724 of our trek, and it is time for our Mindshift Monday series. Wisdom-Trek's primary focus is to assist you in creating your living legacy.
Creating your living legacy can only be accomplished by gaining wisdom in many areas of life. You can only gain wisdom by changing what you allow to go into your mind, which is a result of changing the way you think. In other words, to create your living legacy you must choose to be in a continual mode of Mindshift.
It is easy to get stuck in a mindset that your current circumstances cannot be changed. This is not true, but you must understand this fundamental principle, "In order to change your life, you must change how you think and what you think about." Our Mindshift Monday podcast and journal will be to provide you practical ways to make a mindshift to a rich and satisfying life. 
We are broadcasting from our studio at The Big House in Marietta, Ohio. Last week was a busy work week and a bit difficult to balance between our focus on the needs of the family helping with our kids and grandkids and many work-related tasks.
Each morning I start with great expectations of how the day will go, which is good, but the day does not always go as planned. We need a mindshift throughout the day to adjust and adapt to a very fluid schedule. The expectations that you have for yourself will greatly influence overall performance and success. Since these expectations are so important, make sure that your expectations are…
Great Expectations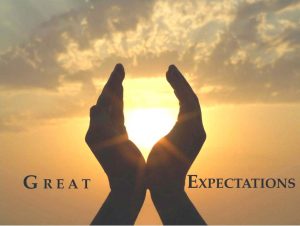 As we think about expectations, let me start with a story that will help to illustrate this. An elderly man and a young boy were fishing near each other by a lake. The older man noticed that the boy was having considerable success with his fishing, but observed a very unusual habit. Each time the boy caught a fish he would hold it up to his hand and measure it. If the fish were larger than his hand, he would throw it back into the water, and he only kept the smaller fish.
Finally, the older man's curiosity motivated him to slip over to the younger boy and ask. "Son, why do you keep the small fish and throw the larger ones back into the lake?"
The boy replied, "I can't keep the big ones, I only have a 10-inch frying pan!"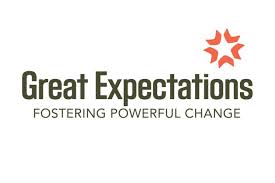 This brings to mind for me that a lot of people are shortchanging themselves because they are limited to a 10-inch frying pan. They think no bigger, see no bigger, and expect no bigger. Instead of expanding their horizons by enlarging their expectations, they reduce their potential by shrinking their hopes.
Too many people fail to realize that their expectation measures the height of their future possibilities. It is impossible to achieve success without expecting it and then acting on the expectations. Think of your expectations as seeds that you plant for future harvest. This reminds me of a verse from the Bible 2 Corinthians 9:6, "Remember this—a farmer who plants only a few seeds will get a small crop. But the one who plants generously will get a generous crop."
Many people are not harvesting abundantly in their lives because they have set their expectations so low. They have only planted a few seeds, so there is no possibility for a generous crop. Your expectations may have waned over time as life's trek wears you down. Once you had dreams, but now you have doubts. Once the future looked bright with expectations, but now it looks bleak with reality. Sunny days ahead have been clouded by the bitter days behind. If this has happened to you, you need a mindshift in your expectations by adopting the following principles.
1. Your future is influenced by your expectations, not your past experiences.
Most people's lives are often influenced by some dramatic experience of the past. Tragically, they never gain any new ground because they are prisoners, shackled by past problems. You will know their mindset by their frequently used phrases such as, "I tried that once, and it failed, so I am not trying it again." Or, "You can't teach old dogs new tricks." Or, "It's always been done that way." One phrase that really gets to me is, "I can't win for losing." These individuals have made the terrible mistake of believing that circumstances never change and that experience is the best teacher. The problem is that experience gives the test first and the lesson afterward.
If we limit ourselves to past experiences is to cheat ourselves from developing our potential and increasing our possibilities for success. As the famous author Mark Twain said it, "If a cat sits on a hot stove, it will never sit on a hot stove again.  Of course, it will never sit on a cold one either." You need to forget your past failures and begin again to enlarge your expectations for tomorrow.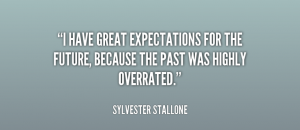 2. Your life must be influenced by your expectations, not by the examples of others.
We all have people that we admire. At times it is tempting to imitate them. It is important that we admire those who have the principles that we would like to emulate. The danger in patterning our lives after others is that too often we forget that they are human and may eventually disappoint us. Their feet are made of clay, and they are susceptible to failures just like we are. Their downfalls could possibly become ours. Their stumbling on the obstacles on our trek of life may limit your ascent to the summit of the mountain.
3. Your life must be influenced by your expectations, not your fleeting excitement and emotions.
The emotions and moods of a person will vary to a great degree. There are times where your emotions, whether they are joyful or depressed, that you will make decisions that are not in your best interest. Decisions must be made based on factual evidence and sound reasoning, not made on the rollercoaster of your emotions. Your emotions are created by too many unstable factors in life. The world is run by people who make decisions based purely on emotions. No other area in your life will reveal your discipline more than your ability to conquer your emotions and rely on the truth-based facts of your expectations.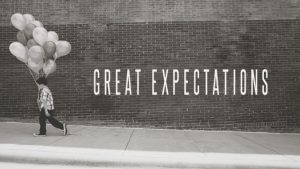 You need to take time to analyze your expectations and realize that they must not be based on what or who you are today, but on what you hope to become someday. Your expectations must be energized because it's the key that will unlock the door to untold "miracles." As we are taught in James 4:2, "You want what you don't have, so you scheme and kill to get it. You are jealous of what others have, but you can't get it, so you fight and wage war to take it away from them. Yet you don't have what you want because you don't ask God for it." 
Most of the time you don't ask God because you never expect Him to fulfill it. We should not selfishly ask, but your asking will increase your confidence to the degree that your expectations will increase. A change of mindshift may be in order.
Next week we will continue our trek of Mindshift Monday. On tomorrow's trek, we will explore another wisdom quote. This 3-minute wisdom supplement will assist you in becoming healthy, wealthy, and wise each day. Thank you for joining me on this trek called life. Encourage your friends and family to join us and then come along tomorrow for another day of our Wisdom-Trek, Creating a Legacy.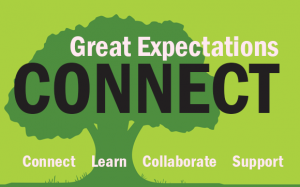 If you would like to listen to any of the past daily treks or read the associated journals, they are all available at Wisdom-Trek.com. You can also subscribe through iTunes or Google Play so that each day's trek will be downloaded automatically.
Thank you for allowing me to be your guide, mentor, and most of all your friend as I serve you through the Wisdom-Trek podcast and journal.
As we take this trek of life together, let us always:
Live Abundantly (Fully)
Love Unconditionally
Listen Intentionally
Learn Continuously
Lend to others Generously
Lead with Integrity
Leave a Living Legacy Each Day
This is Guthrie Chamberlain reminding you to Keep Moving Forward, Enjoy Your Journey, and Create a Great Day Every Day! See you tomorrow!