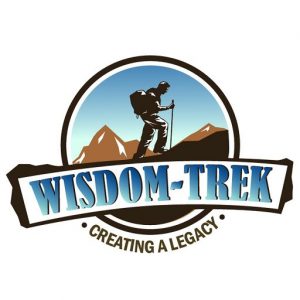 Wisdom-Trek / Creating a Legacy
Welcome to Day 653 of our Wisdom-Trek, and thank you for joining me.
This is Guthrie Chamberlain, Your Guide to Wisdom
Why Are We Afraid?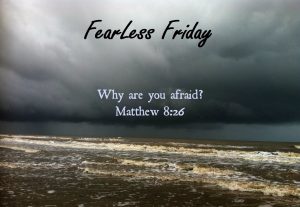 Thank you for joining us for our 5 days per week wisdom and legacy building podcast. This is Day 653 of our trek, and it is time for our Philosophy Friday series. Each Friday we will ponder some of the basic truths and mysteries of life and how they can impact us in creating our living legacy.
For the next several weeks, we will focus on how to live with less fear. We will explore the trails on our trek of life that will help us to be fearless. This does not imply that we will reach the point where were are completely without any fear, for that is not only impossible, but also not wise. There is a time and a place for an appropriate level of fear, but most fear that we experience on a daily basis has no grounding and can be eliminated as we grow in wisdom, insight, and understanding. So our objective for these next several Fridays is to experience a FearLess Friday on our trek of life. Today is our second trail on our trek covering Imagine a Life Without Fear.
We are broadcasting from our studio at The Big House in Marietta, Ohio. As mentioned on previous treks, on July 8th I suffered a fall from a ladder that fractured my upper femur bone. I am focusing the next few Tuesday and Thursday "Wisdom-Nugget" episodes sharing my story of the accident and recovery. The story begins with Wisdom-Trek.com/day-645. A major life event such as this strikes fear into our hearts of how our lives will change or how it could have been even worse. Last Friday we started a series focusing on imagining a life without fear. The focus of our trek today is…
Why Are We Afraid?
In Matthew 8:26, Jesus asked his disciples who were in a boat with Him in a middle of a violent storm, "Why are you afraid? You have so little faith!"
At first glance of this verse, if you were one of the disciples in the boat with him, you would be thinking, "Jesus, are you serious?"  Is he kidding, teasing, or being sarcastic? This is kind of like one swimmer asking another, "Why are you wet?" I don't think Jesus was smiling. He was very earnest. So are the men to whom he asks the question. A storm has turned their Galilean dinner cruise into a white-knuckled plunge that was so severe that seasoned fishermen are scared to death.
Here is how the Apostle Matthew remembers the trip in Matthew 8:23-24, "Then Jesus got into the boat and started across the lake with his disciples. Suddenly, a fierce storm struck the lake, with waves breaking into the boat. But Jesus was sleeping. The disciples went and woke him up, shouting, 'Lord, save us! We're going to drown!'"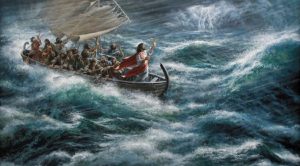 Matthew remembered well the pouncing tempest and bouncing boat and was careful in his wording. The English word "fierce storm" minimizes the actual word that Matthew chose in the Greek language. Matthew chose the word Seismos – a quake, a trembling eruption of the sea and sky. We could translate this verse as "a great seismos arose on the lake." A seismograph is an instrument we currently use to measure earth quakes.
The disciples had "sudden fear" – the kind that makes you go pale or faint, a fear that leaves you unable to speak or scream.
Not all storms come suddenly. Prairie farmers in the US or hunters in the Serengeti can see a formation of thunderclouds hours before the rain. This storm, however, springs like a lion out of the grass. One minute the disciples are playing dice on the deck, and next thing they are drenched with waves as the boat rides over the mountains and valleys of water.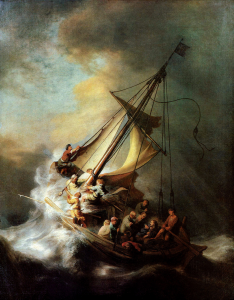 Peter and John were seasoned sailors and may have struggled to get the sails down in time. Matthew, a tax collector, was not used to this type of storm and probably struggled just to keep his dinner down. Although there was some passage of time from leaving the shore, at least enough for Jesus to fall into a deep sleep, the storm rose up almost instantaneously.
How could this be happening to them? In obedience, they followed Jesus into the boat. This is a not so subtle and not too popular reminder that as Christ followers, we follow Him through the calmest of days and fiercest of storms. As another character in this story, the disciple John relays Jesus's words to us in John 16:33, "I have told you all this so that you may have peace in me. Here on earth you will have many trials and sorrows. But take heart, because I have overcome the world."
Christ followers have granddaughters who contract leukemia or family members who fall and break their femur bone in a freak accident or relatives who suffer financial losses, or even those who bury loved ones. As a result, we as Christ followers face real fears, just like the disciples did in the boat. It is not the absence of storms that sets us apart. It's whom we discover in the storm – the unstirred Christ.
Was Jesus even concerned about the storm? After all, it said in this passage that Jesus was sleeping. How dare He? Doesn't He even care? It was more than just sleeping. In the Good News according to Mark, this same story tells us in Chapter 4 verse 38, "Jesus was sleeping at the back of the boat with his head on a cushion. The disciples woke him up, shouting, 'Teacher, don't you care that we're going to drown?'"
To understand more fully where Jesus was on the boat, we need to understand a little bit about the boat. First-century fishermen used large, heavy nets that would hang vertically from the ship while they were fishing. When not in use, they were stored in a nook below the deck in the back of the boat. It was the most enclosed and only protected part of the boat. So Christ, weary after a day of ministry, crawled beneath the deck to get some sleep.
His pillow was not likely anything soft, but the heavy sand-filled ballast bag, which is used to stabilize the boat while fishing. Jesus was probably very worn out, but he may have also had full knowledge of the coming storm and the lessons that were to be taught through it. Regardless, Jesus decided to crawl into the nook and take a much-needed nap.
Once the storm hits, his disciples were very troubled by Jesus's choice to sleep. Not only that, but He did not wake up when the storm hit. The disciples had to wake him with shouts of fear, their urgent plea is recorded in Matthew 8:25, "Lord, save us! We're going to drown!" Mark even questions whether He cares in 4:38, "Teacher, don't you care that we're going to drown?"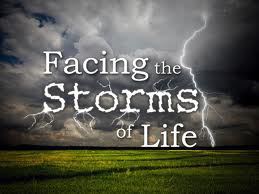 It is interesting what we pray for in times of storms in our lives. The disciples did the same thing. They do not ask about Jesus' strength, "Can you still the storm?" or His knowledge, "Are you aware of the storm?" or His know-how, "Do you have any experience with storms?" The same thoughts rise up in our minds as did in the minds of the disciples on that stormy day, "Don't you care…?"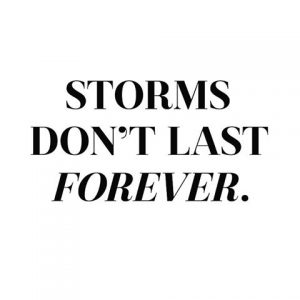 Fear does this. It is a destroyer of our faith. We are all too familiar with why we are afraid. The question is, "What are we going to do about it?"
Next Friday we will delve deeper into the subject of fear and ask the question, "Does God Care?" I know you will find these insights interesting and profitable in living a rich and satisfying life. Our next trek is Mindshift Monday where we will help you live differently by thinking differently. So encourage your friends and family to join us and then come along on Monday for another day of our Wisdom-Trek, Creating a Legacy.

If you would like to listen to any of our past treks or read the Wisdom Journal, they are available at Wisdom-Trek.com. You can also subscribe at iTunes or Google Play so that each day's trek will be downloaded automatically.
Thank you so much for allowing me to be your guide, mentor, and most of all your friend as I serve you through the Wisdom-Trek podcast and journal.
As we take this trek of life together, let us always:
Live Abundantly (Fully)
Love Unconditionally
Listen Intentionally
Learn Continuously
Lend to others Generously
Lead with Integrity
Leave a Living Legacy Each Day
This is Guthrie Chamberlain reminding you to Keep Moving Forward, Enjoy Your Journey, and Create a Great Day Every Day! See you on Monday!