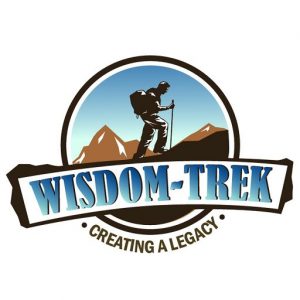 Wisdom-Trek / Creating a Legacy
Welcome to Day 614 of our Wisdom-Trek, and thank you for joining me.
This is Guthrie Chamberlain, Your Guide to Wisdom
Changing the Way You Think – Mindshift Monday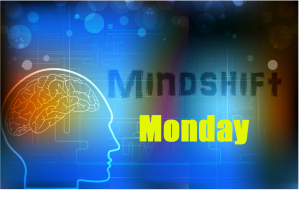 Thank you for joining us for our 5 days per week wisdom and legacy building podcast. This is Day 614 of our trek, and today we are making a shift in our focus from Motivation Monday to Mindshift Monday.
The more I observe people, the more I consider and ponder creating a living legacy, and the more I am convinced that much of our life turns out exactly as we think it will. Your mind is powerful and can direct you towards a life of peace and success or a life of unrest, drama, and continual hardship. As a human, designed to be God's image bearer, He has given you a free will. As a human, you have the tremendous capacity to rationalize your behavior and actions and then convince yourself that it is truth based on what you allow yourself to think. In order to change your life, you must change how you think and what you think about.
Each week, the focus of our Mindshift Monday podcast and journal will be to provide you practical ways to make a mind-shift to a rich and satisfying life. Come along with us each Monday as we take our trek on the trails that will direct you to this destination. Of course, it is up to you to hike the trails needed to make your mind-shift.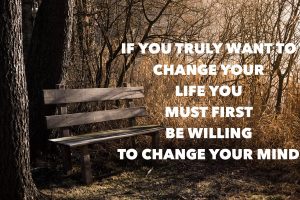 We are broadcasting from our studio at The Big House in Marietta, Ohio. Last week was busy for us once again. We did our weekly cleaning at Nat & Elizabeth's home while they were in Columbus with Hazel for more leukemia treatments and testing. We had two of our grandsons with us for a couple of days and nights. We had family and friends stop this week as overnight guests also. And all of this was in addition to our fairly busy workload.
It was a great week, and we are thankful that The Big House can accommodate everyone easily. We have not been able to determine what our "new normal" will be yet, but we are fairly certain that it will include a much more flexible schedule than we were accustomed to.
It is important, especially during times of major changes in life, that you have the proper mindset. Your mindset controls your actions, and your actions soon become your habits. Once you form habits, they control the way your think and act. This pattern of behavior then becomes your reality, which leads you to your destiny.
Since your thinking has such an impact on your life, you need to know how to think properly, and what to think about. So on our trek today we will consider…
Changing the Way You Think
For most of us, if we are going to have a significant mind-shift, then we have to stop thinking in the manner that most people think and transform our thinking patterns and habits. Romans 12:2 tells us how to begin this process, "Don't copy the behavior and customs of this world, but let God transform you into a new person by changing the way you think. Then you will learn to know God's will for you, which is good and pleasing and perfect."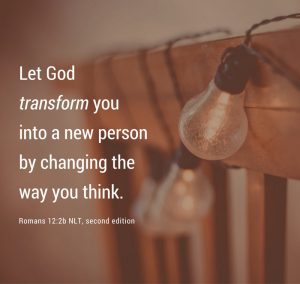 So the first step on your trek for a mind-shift change is to let God transform you into a new person through a new thought pattern. To establish new thought patterns, then you must change what you think about. We are given an initial starting list of what we should think about, which is found in The Apostle Paul's letter to the Philippians 4:8, "And now, dear brothers and sisters, one final thing. Fix your thoughts on what is true, and honorable, and right, and pure, and lovely, and admirable. Think about things that are excellent and worthy of praise."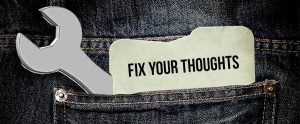 What occupies your mind and what you think will have a greater impact on your life than anything else. Your thought life will determine how much you earn, where you live, and what you achieve in life. The life that you are living today is a result of your thinking yesterday. Your life tomorrow will be determined by how you think and what you think about today.
We have all heard the comment about a person who lacks judgment or tact in their conversation, "He says what he thinks," but that comment could be made about each of us as well. While some people may have better filters in place on their tongue, what we think about will eventually come out, either subtly or not so much. What enters your mind and occupies your thought process will somewhere, and at some time, come out of your mouth.
As I have mentioned several times previously, when the Bible refers to the heart and mind, the two words can mean the same thing. You have probably heard the expression, "Be careful about what you set your heart on, for you will surely get it." In the same manner, be careful about what occupies your mind because it will greatly determine what you will become tomorrow.
The principles that we are discussing today do apply to anyone regardless of your faith walk. If you are a Christ follower, the most effective way to change your heart and mind is by becoming a new person in your mind and actions. 2 Corinthians 5:17 tells us, "This means that anyone who belongs to Christ has become a new person. The old life is gone; a new life has begun!"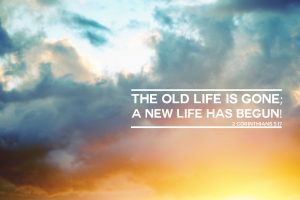 While this transformation should cause a mind-shift, I know many Christ followers who still need a radical transition in their homes and in their daily lives. The next step to becoming the person you desire to be is by changing your thought life. I am confident that you can literally change your life by beginning to think different thoughts. Changing your thought patterns and habits will require that you closely examine these three areas of your life.
1. In what type of environment do you live?
To a significant extent, you are a product of the environment that surrounds your life. It is not surprising that people who tend to be negative are often found in the same household. That is not an excuse though for having a caustic mindset. Two people can live in the same city or county, under the same laws, with the same privileges, and yet turn out drastically different in their values, priorities, and lifestyles. Why? Because their environment, especially at home, was drastically different. Their thought reflected what they were given by their environment. To make a mind-shift, do you need to make a change in your environment?
2. What are you doing with your time?
How you invest the time that is your own will greatly determine what you think about. It takes the discipline of character and proper goals to handle the time that you have at your discretion correctly. It is very important that you understand this concept and discipline yourself to fill up your time with the tools that will help you to think properly.
3. Who are your closest friends?
The people you associate with will greatly determine how you think. That is why it is so important that you invest time with those individuals who you want to be like. It is possible to know the characteristics of a person by knowing who their friends are. Peer pressure is often the greatest influence on the life of an individual.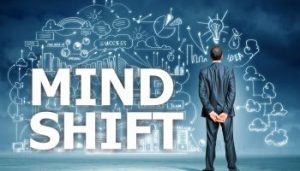 To sum up our trek for today, you can change your life by changing how you think and what you think about. You can change your thinking be changing your environment, the use of your time, and those you associate with.
With these thoughts in mind, we will conclude our trek for today and allow you to think about the trail that we covered. Start today to make the changes in your thinking so that you can have a mind-shift in your life. It is then that you will live the rich and satisfying life that is available to each of us.
Next Monday we will continue our trek of Mindshift Monday. On tomorrow's trek, we will explore another wisdom quote. This 3-minute wisdom supplement will assist you in becoming healthy, wealthy, and wise each day. Thank you for joining me on this trek called life. Encourage your friends and family to join us and then come along tomorrow for another day of our Wisdom-Trek, Creating a Legacy.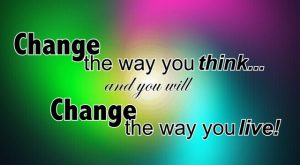 If you would like to listen to any of our past treks or read the Wisdom Journal, they are available at Wisdom-Trek.com. You can also subscribe at iTunes or Google Play so that each day's trek will be downloaded automatically.
Thank you so much for allowing me to be your guide, mentor, and most of all your friend as I serve you through the Wisdom-Trek podcast and journal.
As we take this trek of life together, let us always:
Live Abundantly (Fully)
Love Unconditionally
Listen Intentionally
Learn Continuously
Lend to others Generously
Lead with Integrity
Leave a Living Legacy Each Day
This is Guthrie Chamberlain reminding you to Keep Moving Forward, Enjoy Your Journey, and Create a Great Day Every Day! See you tomorrow!