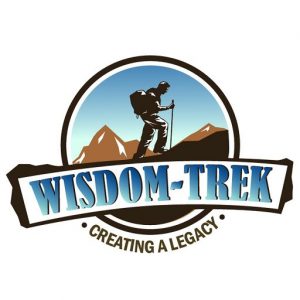 Wisdom-Trek / Creating a Legacy
Welcome to Day 594 of our Wisdom-Trek, and thank you for joining me.
This is Guthrie Chamberlain, Your Guide to Wisdom
Love – The Tools in Gramps' Backpack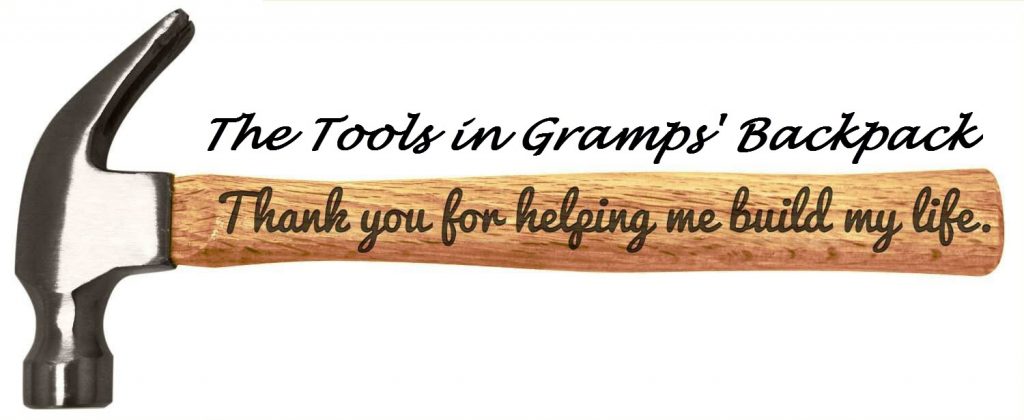 Thank you for joining us for our 5 days per week wisdom and legacy building podcast. This is Day 594 of our trek and Motivation Monday. We are hiking a series of trails called The Tools in Gramps' Backpack.
Each Monday for a total of 20 weeks we will explore a different tool that is needed to motivate and equip parents and grandparents to train their children and grandchildren to be successful on their trek of life. If you don't have children or grandchildren of your own, use these tools to train others that you do influence. Today the 17th tool from Gramps' Backpack is Love. 
We are broadcasting from our studio at The Big House in Marietta, Ohio. The previous tool that we explored was renewal, and the importance it is for each of our lives. With the diagnosis of leukemia in our granddaughter Hazel just over two weeks ago, there has been little time for practicing renewal in our lives.
Quite the contrary, the investment of time necessary surrounding this cataclysmic life change has required that we add many new duties to an already busy schedule. While these two weeks have exhausted us both physically and emotionally, it certainly has been a time for reflection on what is truly important.
Since we do have a long road ahead of us, it will be more important than ever that we invest adequate time in renewal also. As I have reflected on Hazel's illness I realized that I would do anything I could to take her illness and treatment on me, so she would not have to. I would do this because of my love for Hazel and my desire for her not to go through this time of suffering. Unfortunately, this is not possible. This brings to mind the fact that because of His love for us, Christ gave up his life and suffered hell for us so that we would not have to.
Romans 5:8-9, "But God showed his great love for us by sending Christ to die for us while we were still sinners. 9 And since we have been made right in God's sight by the blood of Christ, he will certainly save us from God's condemnation."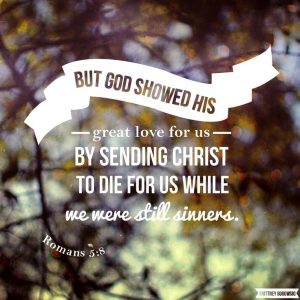 Love is the most powerful force in the universe. Unconditional love is the strongest form of love. It is so imperative that we love our children, grandchildren, and others that we impact with unconditional love, and lots of it. If they see this kind of love demonstrated in our lives, then they will learn to love others unconditionally. So the tool we will explore today is…
Love
As we learn of God's love for us and allow it to become part of the very fabric of our lives, we will start to understand and demonstrate that love to others. Ephesians 3:17-19 gives us a glimpse of the love God has for us, "Then Christ will make his home in your hearts as you trust in him. Your roots will grow down into God's love and keep you strong. And may you have the power to understand, as all God's people should, how wide, how long, how high, and how deep his love is. May you experience the love of Christ, though it is too great to understand fully. Then you will be made complete with all the fullness of life and power that comes from God."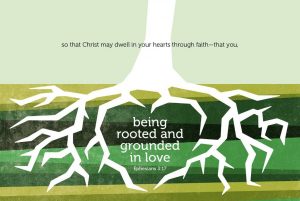 Love is what sums up the entire Old Testament laws. Christ's words leave no room for interpretation. In Matthew 22:37-40 Jesus tells us, "Jesus replied, 'You must love the Lord your God with all your heart, all your soul, and all your mind.' This is the first and greatest commandment. A second is equally important: 'Love your neighbor as yourself.' The entire law and all the demands of the prophets are based on these two commandments."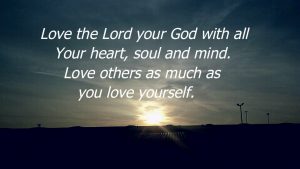 We are humans, though, and sometimes, despite our best intentions, we fall short. When we become embittered with ourselves, with our family, with our neighbors, and even with God, we disobey the two short commands that sum up the entire law. We disobey the One who gave His life for us.
If we are to be faithful to God's precepts, we must filter out the negative feelings that separate us from others and from Him. 1 Corinthians 13 is considered the love chapter, and we are told that love is the foundation upon which all our relationships are to be built. Our relationship with others and our relationship with our Maker.
May we fill our hearts with love and filter out the bitterness, jealousy, and hatred that we harbor towards others. God's desire us to emulate, exhibit, and then teach the love that is found in 1 Corinthians 13:4-7, "Love is patient and kind. Love is not jealous or boastful or proud or rude. It does not demand its own way. It is not irritable, and it keeps no record of being wronged. It does not rejoice about injustice but rejoices whenever the truth wins out. Love never gives up, never loses faith, is always hopeful, and endures through every circumstance."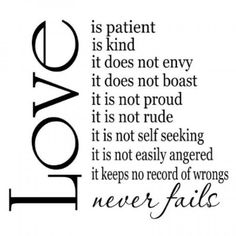 Love is not always giving in to others. For love to be true, it sometimes has to be velvet, and sometimes it has to be steel. Real love has staying power. Authentic love is tough love. It refuses to look for ways to run away. It always opts for working through whatever issues are causing strife. It is important to know that you have to work to keep love alive. You have to protect it and maintain it, just like you would a delicate flower.
With these thoughts in mind, we will conclude our trek for today and close Gramps' backpack. Before I do, I will pass the tool of Love on to you. Once you have this tool in your backpack, it is up to you to learn what real unconditional love is. It is up to you to demonstrate that love to your children, grandchildren, and others that you mentor. It is up to you to also teach them this kind of unconditional love. When you love God and love others properly, it is then that you will realize and understand how to live the rich and satisfying life that is available to each of us.
Next Monday we will investigate the 18th tool in Gramps' backpack, which is Character. On tomorrow's trek, we will explore another wisdom quote. This 3-minute wisdom supplement will assist you in becoming healthy, wealthy, and wise each day. Thank you for joining me on this trek called life. Encourage your friends and family to join us, and then come along tomorrow for another day of our Wisdom-Trek, Creating a Legacy.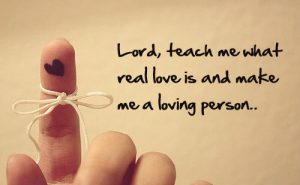 That will finish our trek for today. If you would like to listen to any of the past daily treks or read the daily journal, they are available at Wisdom-Trek.com. You can also subscribe on iTunes and Google Play so that each day's trek will be downloaded automatically.
Thank you for allowing me to be your guide, mentor, and most of all your friend as I serve you through the Wisdom-Trek podcast and journal.
As we take this trek of life together, let us always:
Live Abundantly (Fully)
Love Unconditionally
Listen Intentionally
Learn Continuously
Lend to others Generously
Lead with Integrity
Leave a Living Legacy Each Day
This is Guthrie Chamberlain reminding you to Keep Moving Forward, Enjoy Your Journey, and Create a Great Day Every Day! See you tomorrow!