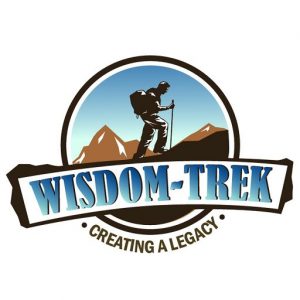 Wisdom-Trek / Creating a Legacy
Welcome to Day 593 of our Wisdom-Trek, and thank you for joining me.
This is Guthrie Chamberlain, Your Guide to Wisdom
Lifestyle Is Not an Automatic Reward

Thank you for joining us for our 5 days per week wisdom and legacy building podcast. This is Day 593 of our trek, and today is Philosophy Friday. Every Friday we will ponder some of the basic truths and mysteries of life and how they can impact us in creating our living legacy.
Currently, we are on an extended multi-week trek as we explore the teachings from some of my virtual mentors, such as Jim Rohn, Zig Ziglar, and Earl Nightingale. The core of our current trek is based primarily on Jim Rohn's book The Five Major Pieces to the Life Puzzle. I have learned a considerable amount from reading and re-reading this book on my own trek of life, and I trust that it will benefit you also. Keeping with the continuity of Wisdom-Trek, I have adapted it to The Five Trails on Life's Trek.
We are broadcasting from our studio at The Big House in Marietta, Ohio. It has been a beautiful spring week, and all of the trees are exploding with foliage. The large maples and oaks are a bit behind, but it won't take too many days before they are also full of leaves.
Our granddaughter Hazel, whom I mentioned in Wednesday's trek, is now home after her first 8 days of Chemo treatments for leukemia. Although it is always possible that the future treatment schedule will change based on her response, currently she will travel to Columbus every Monday for a Chemo treatment. On Wednesday & Friday of each week, she will have blood drawn locally to monitor the results. The weekly treatments will last 2-3 months depending on the results, and then it will move to a monthly treatment for the next 20+ months. We would appreciate your continued prayers for her healing and strength for the family.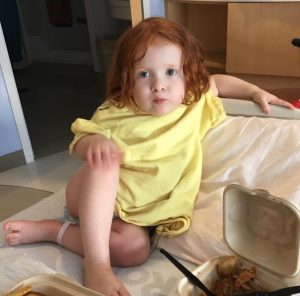 Last Philosophy Friday I mentioned that we deal with the same challenges and fears that everyone deals with. This has certainly been true during the past couple of weeks as our lives have been dramatically impacted.
As we continue today on our 5th trail, which is the The Trail of Lifestyle, we will explore how our lifestyle is not automatic but is created by how we respond to the challenges of life, not by the fact that we do not have major challenges and fears. If we do not conquer those fears, they will become giants that can overwhelm and defeat us, minimizing our impact on our world. Victories over the challenges of life make up the lifestyle that we live.
If you have missed the past few Philosophy Friday treks, it would be good to go back and review them to get caught up on our progress so far. We have a lot of ground to cover today, so let's break camp and begin the fifth trail of this extended trek as we cover…
The Five Trails on Life's Trek – Lifestyle Part (3)
As a reminder, our overall extended trek covers these five trails:
Philosophy
Attitude
Activity
Results
Lifestyle
1. Lifestyle is Not an Automatic Reward
Lifestyle means designing ways to live uniquely. It is a skill to be mastered, not a condition to be pursued. Lifestyle is finding new ways to bring joy, pleasure, excitement, and substance into your life and into the lives of those you care for while you are working on your goals, not once you have achieved them. Obtaining more material abundance does not necessarily mean a rich and satisfying life.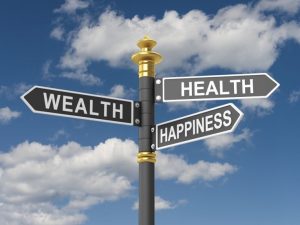 You may dream of becoming wealthy, of having a beautiful home that is tended by others so that you will be free to enjoy yourself. You dream of inheriting a large amount of money or winning the lottery that will enable you to quit your job tomorrow and go off in pursuit of the good life. You dream of chauffeurs to drive you and servants to take care of you so that we can have all the time in the world to do whatever you want to do.
The big question is what would you do? In a very short time, most of what you dreamed of one day doing would become as uninspiring as your current lifestyle. There is only so much traveling, so much partying, so much sleeping, and so much "enjoying" that you can experience before this too would become tedious.
If it is not a life of endless fun and laughter that you are after, then what is it that you are in pursuit of? What is this thing you call lifestyle? Everyone has their own opinion of what lifestyle is, but hopefully, you will agree on what it is not. It is not something you get simply as a result of having more stuff. Lifestyle is a result of living more. The rich and satisfying life consists of: living more holy, living more fully, living more consciously, living more joyfully, and living more appreciatively. The more fully you live, the more you do and the more you become. Lifestyle is not a reward for all of our hard effort. It is a way of making your hard effort more rewarding, more meaningful, and ultimately more productive.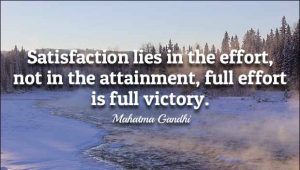 2. Lifestyle Must Be Studied As Well As Practiced
If you wish to be wealthy, you must study wealth. If you wish to be joyful, you must study how to fill your life with joy. If you wish to live a life of peace, you need to study how to be peaceful. So it is with any attribute that you wish to have as part of your life which creates the characteristic that we call lifestyle.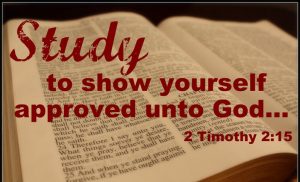 Most people do not make these traits a study. For instance, their plan for finding joy consists of going through the day with their fingers crossed, hoping that somehow, something will work out that will make them joyful. Joy is a chosen art, not an accident. It is not something that falls out of the sky. Joy, that unique emotion that you mistakenly believe comes to you only when you have become successful, must precede the achievement of success. Joy is as much a cause of success as it is a result of success, and you can begin to experience joy whenever you wish, regardless of your current circumstances.
True joy and success comes from following God's precepts, well before we receive any material success in our lives. Proverbs 16:20 tells us, "Those who listen to instruction will prosper; those who trust the Lord will be joyful."
Part of living a rich and satisfying lifestyle also includes treating others well as the Apostle Paul wrote in his letter in Galatians 5:15-18, "See that no one pays back evil for evil, but always try to do good to each other and to all people.  Always be joyful. Never stop praying. Be thankful in all circumstances, for this is God's will for you who belong to Christ Jesus."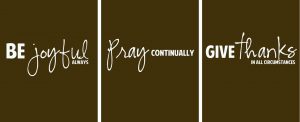 We are deliberately taking our trek slowly on The Five Trails on Life's Trek as we continue our hike today on the Trail of Lifestyle. Today we learned that lifestyle is not an automatic reward but must be studied and practiced.
Next Philosophy Friday we will continue on our fifth trail the Trail of Lifestyle, and we will explore how to be happy with what you have while you strive for what you desire. So join us next Friday for these additional insights. I know you will find these insights interesting and profitable in living a rich and satisfying life.
Our next trek is on Monday, and we will continue our series called The Tools in Gramps' Backpack where we will equip you with the tools needed to impact the lives of others. So encourage your friends and family to join us and then come along on Monday for another day of our Wisdom-Trek, Creating a Legacy.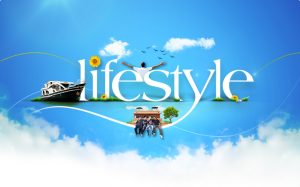 That will finish our trek for today. If you would like to listen to any of the past daily treks or read the daily journal, they are available at Wisdom-Trek.com. You can also subscribe on iTunes and Google Play so that each day's trek will be downloaded automatically.
Thank you for allowing me to be your guide, mentor, and most of all your friend as I serve you through the Wisdom-Trek podcast and journal.
As we take this trek of life together, let us always:
Live Abundantly (Fully)
Love Unconditionally
Listen Intentionally
Learn Continuously
Lend to others Generously
Lead with Integrity
Leave a Living Legacy Each Day
This is Guthrie Chamberlain reminding you to Keep Moving Forward, Enjoy Your Journey, and Create a Great Day Every Day! See you on Monday!