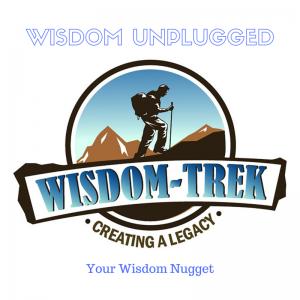 Wisdom-Trek / Creating a Legacy
Welcome to Day 590 of our Wisdom-Trek, and thank you for joining me.
This is Guthrie Chamberlain, Your Guide to Wisdom
The Mark of Wisdom – Wisdom Unplugged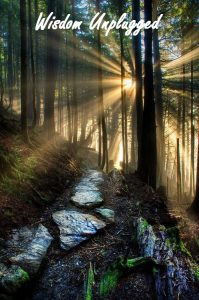 Thank you for joining us for our 5 days per week wisdom and legacy building podcast. This is day 590 of our trek, and it is time for our 3-minute mini-trek called Wisdom Unplugged. This short nugget of wisdom includes an inspirational quote with a little additional content for today's trek. Consider this your vitamin supplement of wisdom for today. So let's jump right in with today's nugget:
Today's quote is from Ralph Waldo Emerson who said, "The invariable mark of wisdom is to see the miraculous in the common."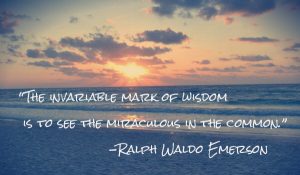 Miracles are around us every day. Unfortunately, we are usually too preoccupied and busy to notice them.
It takes wisdom to invest time to absorb a beautiful sunrise or sunset. It takes wisdom to understand the miracles of the seasons that come and go with unchanging regularity. It takes wisdom to enjoy the ebbs and flows of the oceans. It takes wisdom to appreciate the need for a balance of sun, rain, snow, clouds, and winds. It takes wisdom to realize that every beat of our heart and every breath that we take are a miracle that sustains our life for yet one more moment. It takes wisdom to acknowledge that all of these common things that we take for granted comes from a holy and loving God who is the creator of all things.
As Romans 1:19-20 tells us, "They know the truth about God because he has made it obvious to them. For ever since the world was created, people have seen the earth and sky. Through everything God made, they can clearly see his invisible qualities—his eternal power and divine nature. So they have no excuse for not knowing God."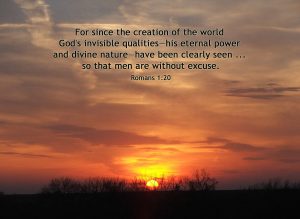 That's a wrap for today's Wisdom Unplugged. If you enjoy these quotes, I have created and published a searchable database of over 10,000 quotes that I have collected for many years. If you would like free access to my database of inspirational quotes, the link is available on the main page of Wisdom-Trek.com.
As you enjoy these nuggets of wisdom, please encourage your friends and family to join us and then come along tomorrow for another day of our Wisdom-Trek, Creating a Legacy.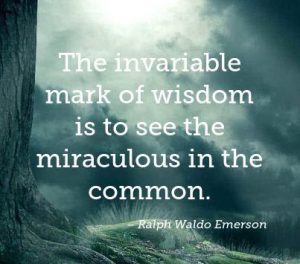 If you would like to listen to any of our past treks or read the Wisdom Journal, they are available at Wisdom-Trek.com.
Thank you for allowing me to be your guide, mentor, and most of all your friend as I serve you through the Wisdom-Trek podcast and journal.
As we take this trek of life together, let us always:
Live Abundantly (Fully)
Love Unconditionally
Listen Intentionally
Learn Continuously
Lend to others Generously
Lead with Integrity
Leave a Living Legacy Each Day
This is Guthrie Chamberlain reminding you to Keep Moving Forward, Enjoy Your Journey, and Create a Great Day Every Day! See you tomorrow for Wisdom Wednesday!