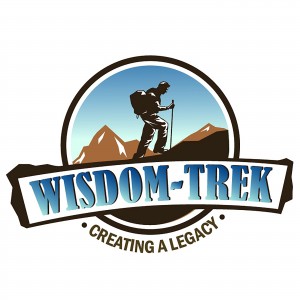 Wisdom-Trek / Creating a Legacy
Welcome to Day 297 of our Wisdom-Trek, and thank you for joining me.
This is Guthrie Chamberlain, Your Guide to Wisdom
Principles of Spiritual Growth – Continuance
Thank you for joining us for our 7 days a week, 7 minutes of wisdom podcast. This is Day 297 of our trek, and yesterday we hiked on the 17th trail of this trek, which was the Trail of Cultivation. Today we will explore our final trail where we will learn how valuable it is to continue on our overall trek each day as we hike the Trail of Continuance.
There were a total of 18 trails on the trek we call the Principles of Spiritual Growth, which is adapted from a short book written by Miles J. Stanford. These practical lessons were instrumental in my spiritual growth as a young man seeking to create and live my legacy. As we complete our overall trek, I trust that you have found this information valuable in your own life, regardless of where you happen to be on your faith trek. Each of the trails that we hike builds on the previous one, so if you miss any of our Wisdom-Trek, please go to Wisdom-Trek.com to listen and read the daily journal.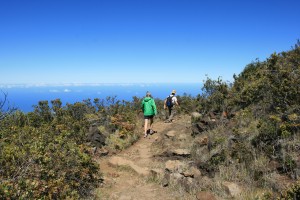 We are recording our podcast from our studio at The Big House in Marietta, Ohio. The new Air Conditioning and Furnace were installed on Monday and Tuesday, which replaced the furnace that had a crack in the heat exchanger. This was quite a large and unexpected expense, but as we mature we realize that things break down. And life does not always go as we expected or hoped. Regardless of what happens in life, we must continue on. Another Big House related task, we are continuing to make progress on the woodwork in the library as we balance that with our client workload.
Just like every area of our lives, our spiritual growth is one of continuing on each day. It may not always be easy or enjoyable, but that should not prevent us from living the rich and satisfying life that Christ has given us. It is now time to continue on for one last hike on our current trek called the Trail of Continuance. This is the 18th  and final trail, which makes up the trek we call…
Principles of Spiritual Growth – Continuance
As with most new initiatives in life when we first start out on our spiritual trek, we are hungry and enthusiastic to serve God. We feel like we are making extensive progress, and yet we have barely begun. As our Lord takes us along through the years, it slowly dawns on us that there are vast, almost infinite, areas of development through which He must still lead us.
Many of these development areas are like a dry desert—no noticeable spiritual activity, no service, little or no fellowship with God or with others. We feel like our prayers are forced and sometimes dropped altogether for months at a time. Bible study finally grinds to a halt; everything seems to add up to nothing. It is during these necessary times that the Christ follower often feels that God has ceased to carry out His part and that there is little or no use in seeking to continue on. When we are honest with ourselves, even during these dry times, there is a hunger deep within that will not allow him to quit. Truths like those found in 2 Timothy 2:19 helps us to carry on, even when we don't feel like it and life does not make sense, "But God's truth stands firm like a foundation stone with this inscription: 'The Lord knows those who are his,' and 'All who belong to the Lord must turn away from evil.'"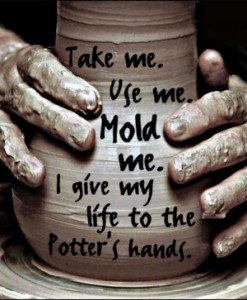 Are we to love and trust and respond to God only when He seems to be "blessing" us? What sort of love is that? Self-love? Our Father may strip everything away from time to time in order to give us the opportunity of loving and trusting and responding to Him just because He is our Father. He knows what the cross is going to mean in our lives. He knows the death-march that lies ahead of us so that there may be resurrection life. He knows the barren, bleeding hearts to whom He must minister through us—hence, He may bring us to the place where we don't care what happens. He is all that matters! After all, God was willing to give up his own Son. Romans 8:32 states, "Since he did not spare even his own Son but gave him up for us all, won't he also give us everything else?"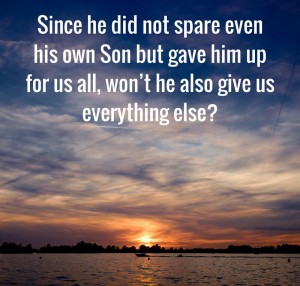 In the beginning, we are mainly taken up with the externals of our Christian life, and the Lord allows this for a time. Then, in order to get us and our externals out of the way so that the Lord Jesus Christ can be our all, our Father begins to take away much of what we thought we had. Here begins the long cross-centered transition from "doing for Christ" to "being like Christ."
All this illogical progress—the way up being down—has a strong tendency to make us feel that the Lord is not with us at times. This is simply a weapon of the enemy, easily deflected by letting God be God in the scriptural knowledge that He is our Father.
God's relentless processing, or sifting, will discourage and baffle us if we simply want heaven when we die. But if we want what He wants, all that we are taken through, including the desert, will encourage us. Then we will continue because we know that He continues to work in and through us that which He began and finished on our behalf in our Lord Jesus Christ. As the Apostle Paul wrote in Philippians 1:6, "And I am certain that God, who began the good work within you, will continue his work until it is finally finished on the day when Christ Jesus returns."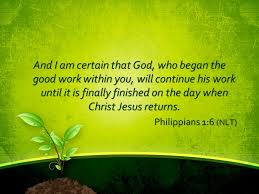 If our hearts are really true to Him, we may be assured He will lead us on to the knowledge of Himself just as fast as we are able to advance. He knows how much we can take in, and He does not fail to feed to us the very food that is suitable to our present need. We may sometimes feel inclined to be impatient with ourselves because we do not make more rapid progress, but we have to learn to trust the Lord with our spiritual education. If our eyes are upon Him, and we follow with simple hearts as He leads us, we shall find that He leads us by a right way and brings us through all the exercises we need to form our souls in the appreciation of Himself. It is then that we will be ready to receive what is promised in Ephesians 1:3, "All praise to God, the Father of our Lord Jesus Christ, who has blessed us with every spiritual blessing in the heavenly realms because we are united with Christ." We have to trust His love as we continue on with Him each day.  Life, including our spiritual journey, is a trek. Put one foot in front of the other and enjoy your journey.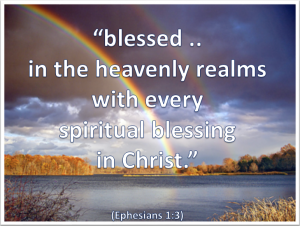 Today concludes our rather lengthy trek on the Principles for Spiritual Growth, which included 18 different trails that are needed for healthy spiritual growth. Every trail that we hiked will help us to create and live our legacy each day. After such a long and detailed trek that we just finished, tomorrow we will stay in camp and explore how we can relax and recharge – a topic I certainly need to apply better to my own life. So, encourage your friends and family to join us, and then come along tomorrow for another day of our Wisdom-Trek, Creating a Legacy.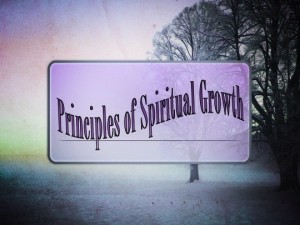 That will finish our podcast for today. As you enjoy your daily dose of wisdom, we ask you to help us grow Wisdom-Trek by sharing with your family and friends through email, Facebook, Twitter, or in person so they can come along with us each day.
Thank you for allowing me to be your guide, mentor, and most of all your friend as I serve you through the Wisdom-Trek podcast and journal each day.
As we take this trek together, let us always:
Live Abundantly (Fully)
Love Unconditionally
Listen Intentionally
Learn Continuously
Lend to others Generously
Lead with Integrity
Leave a Living Legacy Each Day
This is Guthrie Chamberlain reminding you to Keep Moving Forward, Enjoy Your Journey, and Create a Great Day Every Day! See you tomorrow!