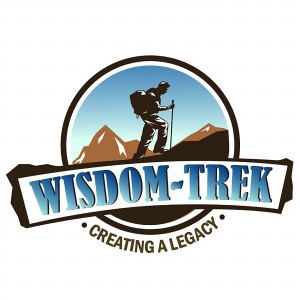 Wisdom-Trek / Creating a Legacy
Welcome to Day 286 of our Wisdom-Trek, and thank you for joining me.
This is Guthrie Chamberlain, Your Guide to Wisdom
Principles of Spiritual Growth – Appropriation
Thank you for joining us for our 7 days a week, 7 minutes of wisdom podcast. This is Day 286 of our trek. Yesterday we finished our hike on the 6th trail of this trek which was the Trail of Complete in Him.
Today we head onto the Trail of Appropriation. There is a total of 18 trails on the trek we call the Principles of Spiritual Growth, which is adapted from a short book written by Miles J. Stanford. This book contains a series of practical lessons which were instrumental in my spiritual growth as a young man seeking to create and live my legacy.  I trust that you will also find this trek valuable in your own life, regardless of where you happen to be on your faith trek. Each of the trails that we hike builds on the previous one, so if you miss any of our Wisdom-Trek, please go to Wisdom-Trek.com to listen to them and read the daily journal.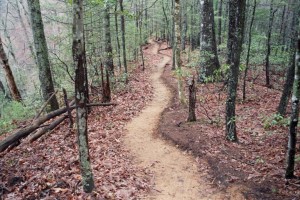 We are recording our podcast from our studio at Home2 in Charlotte, North Carolina. As we wrap up another busy week, it is our hope to utilize the weekend for additional business planning that we need to put in place. Even after all the years that we have been in business, it continues to be a balancing act of good priorities and plans. It sometimes becomes difficult to be patient and know how to exactly appropriate the time for all the activities that we would like to accomplish.
As we look at hiking the Trail of Appropriation today, especially during this election season in the U.S., it brings to mind how the various government entities appropriate funds for certain specific reasons. Once those monies are set aside, they are not to be used for other purposes. While that gives us some basis for the word appropriation, let us explore today how this would apply to our spiritual lives. This is the 7th of 18 trails which makes up the trek we call…
Principles of Spiritual Growth – Appropriation
Appropriation is an important subject that has to do with our faith and the practical reception of that which we are able to trust God for. Appropriation does not necessarily mean to gain something new but to set aside for our practical possession something that already belongs to us. In the government analogy, it is the setting aside certain government funds for a specific purpose.
In order to appropriate something for our daily walk in Christ, there are two essentials: (1.) to see what is already ours in Christ and (2.) to be aware of our need for it. These two factors of seeing and needing bring us from childish meandering into a responsible, specific walk of faith. They take us from the "help me" attitude to that of giving thanks; from begging to appropriation. If we examine Ephesians 1:3 we realize that all of the spiritual blessings from God are already set aside for us, all we need to do is to be prepared to accept them, "All praise to God, the Father of our Lord Jesus Christ, who has blessed us with every spiritual blessing in the heavenly realms because we are united with Christ."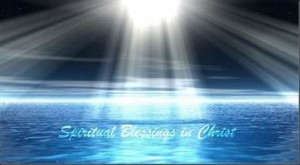 This verse does not leave any room for interpretation. It is much more ironclad than if the government would appropriate or set aside resources for a particular purpose. This is God who has blessed us with every spiritual blessing in the heavenly realms…It is all done. It is finished. This verse is either true, or God is a liar and a sham. I know I fall into this same trap of asking, and sometimes pleading God to bless in certain areas in my life and the life of others. It is hard to understand that God has already blessed us, it is up to us to recognize and accept that appropriation of blessings that are set aside for us.
There is an element that we have not recognized yet, so let's go back to the government analogy. If a government sets aside a certain amount of resources for a particular program, they do not send the full amount up front in hopes that it will be utilized appropriately. In the same manner, all the spiritual blessings are not poured out on us at once because most of us would not handle them correctly. Let me explain the critical phase, the key to it all. In most instances of appropriation, there is a waiting period between the acceptance and the receiving, often many years. Our responsibility is to patiently wait on God during the time necessary for Him to work into our character and our life that which we have appropriated in Christ. As it says in Isaiah 64:4, "For since the world began, no ear has heard and no eye has seen a God like you, who works for those who wait for him!"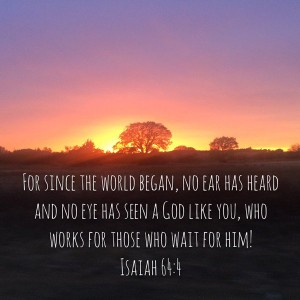 Let me break this down in another example. As the result of the work of His cross and as the grand issue of Christ resurrection, eternal life is received already by those who believe. As with the other blessings, although it has appropriated to us, we have yet to experience the sinless life that will be ours in the eternity future.
Many believers don't grow beyond the infancy of salvation, so is it any wonder why the other appropriated blessings have not been received. Because of this, many of us don't receive what has been fully appropriated (set aside) for us. Jesus mentioned this in the verse that I often mention on our Wisdom-Trek, which is John 10:10, "The thief's purpose is to steal and kill and destroy. My purpose is to give them a rich and satisfying life." So the question for you at this point is, "Are you growing and maturing in your faith so that you can receive all that is available for you today?"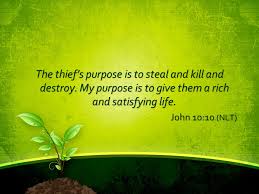 Within this past section, we have seen a third element involved in our appropriation. After we understand our possessions and blessings in Christ and become aware of our need to grow and mature, then we must give God the necessary time to work the appropriation into our everyday walk. If we are looking for our needs to be met in the next job that we take, the next relationship that we establish, the next book we read, or the next purchase that we make, then reality will never come.
In the matter of Christian development, there is no shortcut, no quick and easy way. God builds into the believer that which He intends to have flow through them to others. In order to provide a living legacy to others, what you do and say must flow from who you are at your core. Who you are comes from your source of strength, the provider of your spiritual blessings. Hebrews 3:14 explains, "For if we are faithful to the end, trusting God just as firmly as when we first believed, we will share in all that belongs to Christ."  The blessings that are appropriated for us are too great for us to understand as Ephesians 3:19 proclaims, "May you experience the love of Christ, though it is too great to understand fully. Then you will be made complete with all the fullness of life and power that comes from God."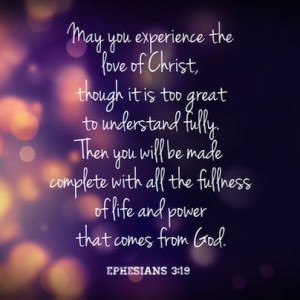 Receiving the appropriation of every spiritual blessing in the heavenly realms does take time for us to mature and to grow spiritually. God is in no hurry and desires most of all for us to grow into His image. As Hebrews 10:36 tells us, "Patient endurance is what you need now, so that you will continue to do God's will. Then you will receive all that he has promised."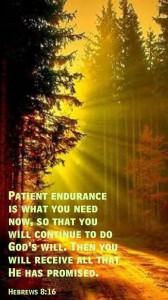 On our trek Principles for Spiritual Growth, today we learned much on our Trail of Appropriation. All spiritual blessings are ours, let us be patient in our receiving of those blessings. Tomorrow we will begin a new hike on the Trail of Identification. Every trail that we hike will help us to create and live our legacy each day. So, encourage your friends and family to join us, and then come along tomorrow for another day of our Wisdom-Trek, Creating a Legacy.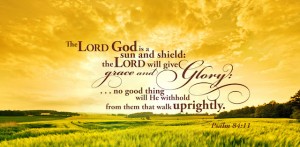 That will finish our podcast for today. As you enjoy your daily dose of wisdom, we ask you to help us grow Wisdom-Trek by sharing with your family and friends through email, Facebook, Twitter, or in person, so they can come along with us each day.
Thank you for allowing me to be your guide, mentor, and most of all your friend as I serve you through the Wisdom-Trek podcast and journal each day.
As we take this trek together, let us always:
Live Abundantly (Fully)
Love Unconditionally
Listen Intentionally
Learn Continuously
Lend to others Generously
Lead with Integrity
Leave a Living Legacy Each Day
This is Guthrie Chamberlain reminding you to Keep Moving Forward, Enjoy Your Journey, and Create a Great Day Every Day! See you tomorrow!