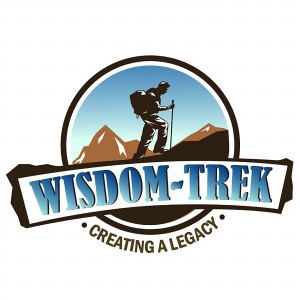 Wisdom-Trek / Creating a Legacy
Welcome to Day 288 of our Wisdom-Trek, and thank you for joining me.
This is Guthrie Chamberlain, Your Guide to Wisdom
Principles of Spiritual Growth – Consecration
Thank you for joining us for our 7 days a week, 7 minutes of wisdom podcast. This is Day 288 of our trek. Yesterday we hiked on the 7th trail of this trek, which was the Trail of Identification. Today our hike takes us to the Trail of Consecration.
There is a total of 18 trails on the trek we call the Principles of Spiritual Growth, which is adapted from a short book written by Miles J. Stanford. These practical lessons were instrumental in my spiritual growth as a young man seeking to create and live my legacy. As we continue on each trial of our overall trek, I trust that you will also find this information valuable in your own life, regardless of where you happen to be on your faith trek. Each of the trails that we hike builds on the previous one, so if you miss any of our Wisdom-Trek, please go to Wisdom-Trek.com to listen to them and read the daily journal.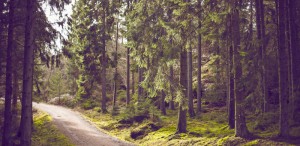 We are recording our podcast from our studio at Home2 in Charlotte, North Carolina. We were able to make some good progress over the weekend, but I also felt the need to have some downtime to relax and recharge a bit. It has always been difficult for me to set aside the time to recharge. There is always so much to do, and I am energized by most of the projects that we are involved in. As I grow older and wiser, I do realize that all my activities, when consecrated to God, are worthwhile and beneficial. The times of rest and reflection are as important as the times of focus and pursuit.
Let us head out on the hike for today on the Trail of Consecration. The word consecration is not a word that is used much outside of religious circles but it means to be set apart for God. As we hike today, let us learn about this word and set this entire trek apart for God. This is the 9th of 18 trails, which makes up the trek we call…
Principles of Spiritual Growth – Consecration
As we start out on today's hike, we have to realize and understand that we do not have the capability to change other people in any aspects of life, and we certainly cannot force someone to be consecrated to God. It might be good to stress several points just here:
A Christ follower will never grow to healthy spiritual maturity through pressure, exhortation, or guilt. It is only when the Spirit has prepared a heart will a life change.
Healthy progress is based on the realization of a need combined with the understanding and appropriation of the truths in Christ which make for real growth.
The practical aspect of all truth and especially what are considered the deeper truths will not be evident until we are aware of our need to progress spiritually. If we do not become aware of our need, we will not grow spiritually and will remain an infant in Christ.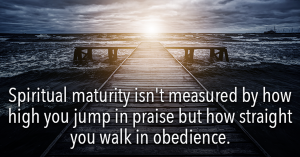 Hebrews 6:1 – "Therefore let us move beyond the elementary teachings about Christ and be taken forward to maturity, not laying again the foundation of repentance from acts that lead to death, and of faith in God…"
This subject of consecration seems to be badly misunderstood by so many Christ followers. Many, especially those who are young in the Lord, have been victimized time and time again in this matter of surrender or commitment. The club most commonly used is "The Lord Jesus gave His all for you, now the least you can do is give your all for Him!" The believer is exhorted and pressured to consecrate, surrender, and commit his life to Christ on the basis of his love and gratitude for what has been done on his behalf – the crucifixion of Christ. It is like telling a toddler who has recently learned to walk that they are now expected to run a marathon race. Training for a marathon is a very slow and gradual process. It takes time, practice, proper eating, proper rest, and so much more. A toddler would not have the understanding, desire, or capability to do so.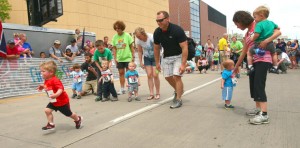 As growing Christians, it takes time for us to see the necessity of going beyond the love motive to the life motive. We must grow so that our lives are lived for something beyond ourselves. Philippians 1:21 says, "For to me, to live is Christ and to die is gain." Our consecration, surrender, or commitment will never last if we are just responding to outside pressures to be consecrated to God. It must be based on our recognition of our need for God to work through us, which will provide us the internal desire to make it happen. This desire is fueled by our love for God to do His will in all things. Yielding to God on any different basis will simply amount to our trying to live for Him without the strength to do so.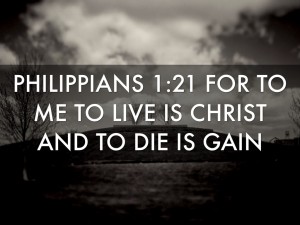 Romans 12:1 explains what God expects, "Therefore, I urge you, brothers and sisters, in view of God's mercy, to offer your bodies as a living sacrifice, holy and pleasing to God—this is your true and proper worship." Until we have done this, there is nothing else we can do.  This passage comes after Romans 6, which we explored yesterday, where we learned that we are crucified with Christ. There is a reason for this order—crucifixion comes before consecration. An uncrucified self refuses to be consecrated. This is why so many people with all sincerity are always recommitting themselves to God with little lasting change.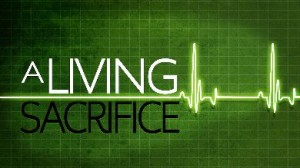 A careful study of all the letters of the Apostle Paul will show that they are written on the basis of the identification truths that we explored yesterday in Romans 6. Remember that we are identified with Christ in His Crucifixion, Burial, Resurrection, and Ascension in that order. The cross is the focal point of Romans 6 — the fact that God assigns our old fallen Adam-life to the cross where it died from God's perspective. Our new life is in Christ and our consecration, or setting apart, to God is summarized in Galatians 2:20, "I have been crucified with Christ and I no longer live, but Christ lives in me. The life I now live in the body, I live by faith in the Son of God, who loved me and gave himself for me."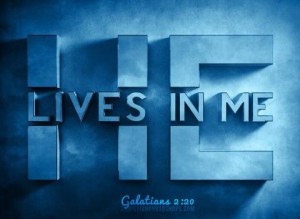 On our trek Principles for Spiritual Growth, today we have discovered the treasure that is found on the Trail of Consecration. If we desire to be "set apart" for God, then we must fully grasp the truths found in Galatians [2:20]. Just like our trek of life each day on our Wisdom-Trek, the consecration of ourselves to God is a gradual process as we grow and mature in our faith. Tomorrow we will begin a new hike on the Trail of Self, and I think most of us realize that "self" is a difficult trail to conquer. Every trail that we hike will help us to create and live our legacy each day. So encourage your friends and family to join us, and then come along tomorrow for another day of our Wisdom-Trek, Creating a Legacy.

That will finish our podcast for today. As you enjoy your daily dose of wisdom, we ask you to help us grow Wisdom-Trek by sharing with your family and friends through email, Facebook, Twitter, or in person so they can come along with us each day.
Thank you for allowing me to be your guide, mentor, and most of all your friend as I serve you through the Wisdom-Trek podcast and journal each day.
As we take this trek together, let us always:
Live Abundantly (Fully)
Love Unconditionally
Listen Intentionally
Learn Continuously
Lend to others Generously
Lead with Integrity
Leave a Living Legacy Each Day
This is Guthrie Chamberlain reminding you to Keep Moving Forward, Enjoy Your Journey, and Create a Great Day Every Day! See you tomorrow!