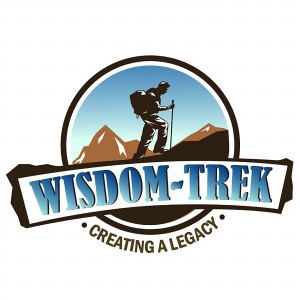 Wisdom-Trek / Creating a Legacy
Welcome to Day 275 of our Wisdom-Trek, and thank you for joining me.
This is Guthrie Chamberlain, Your Guide to Wisdom
Principles of Spiritual Growth – Faith
Thank you for joining us for our 7 days a week, 7 minutes of wisdom podcast. This is Day 275 of our trek, and for the past three days we have been exploring what it means to be Wandering in the Wilderness by Faith. Today we are starting a longer trek that contains 18 different trails that we will hike.
This trek is adapted from a short book called Principles of Spiritual Growth written by Miles J. Stanford. This information was instrumental in my spiritual growth as a young man seeking to create and live my legacy. I trust that you will find this trek valuable in your own life, regardless of your spiritual background or perspective. Each of the trails that we will hike builds on the previous one, so if you miss any of our Wisdom-Trek, please go to Wisdom-Trek.com to listen to them and read the daily journal.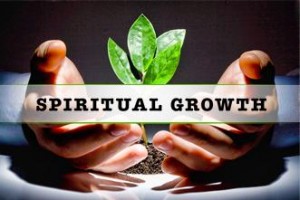 We are recording our podcast from our studio at Home2 in Charlotte, North Carolina. In addition to our usual workload, we hope to finish up the company tax returns that we need to prepare for our companies and a couple of our clients. We also hope to make further progress on the Your Life Plan Blueprint course that we creating.
As we consider this new trek that we are embarking on, you will find each daily hike contains the basic principles pertaining to the Christian's spiritual life. These principles are stated in such practical form that you will find it rewarding to listen to the daily trek or read the journal multiple times, and of course, to put these principles into practice in your daily trek. Some aspects of the Christian life and walk which may have been puzzling to you will become clear as the Spirit of God is able to make them a reality in your daily life.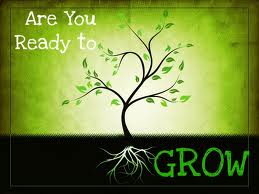 While certain daily hikes may be of such interest as to entice you to jump to certain days first, it would be best to walk each daily hike in the order they appear. They are in a logical sequence, and principle is laid upon principle. Today we will build a bridge from the past three days where we were Wandering in the Wilderness by Faith and begin our first trail called the Trail of Faith on our trek of the…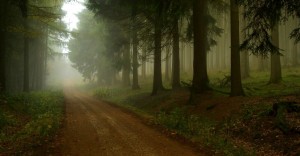 Principles of Spiritual Growth – Faith
The aim of this trek is to carefully bring out some of the most important principles of spiritual growth to help build on a sound biblical foundation in Christ. He can honor no other.
The Holy Spirit has Paul write to each of us in 2 Corinthians 13:5, "Examine yourselves to see if your faith is genuine," and the recommendation is certainly not out of order at the very inception of this series of studies. First of all, we must remind ourselves that Hebrews 11:6 tells us,  "…it is impossible to please God without faith." Moreover, and this is all important, true faith must be based solely on scriptural facts, found in Romans 10:17, "So faith comes from hearing, that is, hearing the Good News about Christ." Unless our faith is established on facts, it is no more than conjecture, superstition, speculation, or presumption.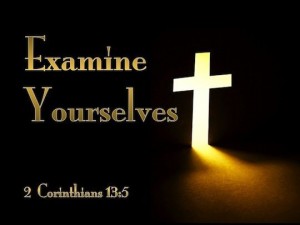 Hebrews 11:1 leaves no question about this, "Faith is the confidence that what we hope for will actually happen; it gives us assurance about things we cannot see." Faith standing on the facts of the Word of God substantiates and gives evidence of things not seen. And everyone knows that evidence must be founded on facts. All of us started on this principle when we were born again—our belief stood directly on the eternal fact of the redeeming death and resurrection of our Lord and Savior Jesus Christ, as recorded in I Corinthians 15:1-4. This is the faith by which we began, and it is the same faith by which we are to "stand" (16:13), "walk" (II Cor. 5:7) and "live" (Gal. 2:20). Colossians 2:6 puts it plainly, "And now, just as you accepted Christ Jesus as your Lord, you must continue to follow him."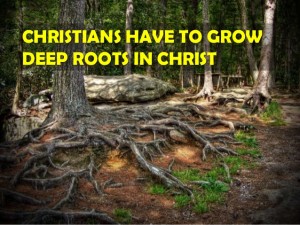 Since true faith is anchored on scriptural facts, we are certainly not to be influenced by impressions or feelings. George Mueller said, "Impressions have neither one thing nor the other to do with faith. Faith has to do with the Word of God. It is not impressions, strong or weak, which will make the difference. We have to do with the Written Word and not ourselves or our impressions."
Then, too, probabilities are the big temptation when it comes to exercising faith. The attitude of some people would be expressed in these statements, "It doesn't seem probable that he will ever be saved." Or "The way things are going, I wonder if the Lord really loves me." But Mueller wrote, "Many people are willing to believe regarding those things that seem probable to them. Faith has nothing to do with probabilities. The province of faith begins where probabilities cease and sight and sense fail. Appearances are not to be taken into account. The question is—whether God has spoken it in His Word."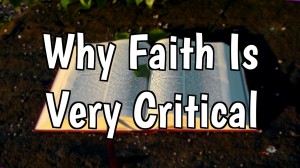 Alexander R. Hay adds to this by saying, "Faith must be based upon certainty. There must be definite knowledge of God's purpose and will. Without that, there can be no true faith. For faith is not a force that we exercise or a striving to believe that something shall be, thinking that if we believe hard enough it will come to pass."  That attitude may be positive thinking but certainly not biblical faith.
Evan Hopkins writes, "Faith needs facts to rest upon. Presumption can take fancy instead of fact. God in His Word reveals to us the facts with which faith has to deal." It is on this basis that J.B. Stoney can say, "Real faith is always increased by opposition, while false confidence is damaged and discouraged by it." There can be no steadfastness apart from immovable facts. Peter wrote his thoughts on this matter in 1 Peter 1:7, "These trials will show that your faith is genuine. It is being tested as fire tests and purifies gold—though your faith is far more precious than mere gold. So when your faith remains strong through many trials, it will bring you much praise and glory and honor on the day when Jesus Christ is revealed to the whole world."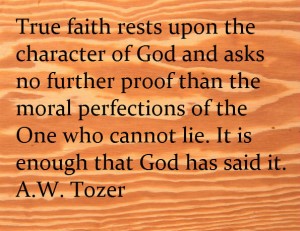 Once we begin to understand these facts, our Father begins to build us up in the faith. From his profoundly simple trust in God, Mueller was able to say that "God delights to increase the faith of His children. We ought, instead of wanting no trials before victory, no exercise for patience, to be willing to take them from God's hand as a means. I say—and say it deliberately—trials, obstacles, difficulties, and sometimes defeats, are the very food of faith."
On this same subject, James McConkey wrote, "Faith is a dependence upon God. And this God-dependence only begins when self-dependence ends. And self-dependence only comes to its end, with some of us, when sorrow, suffering, affliction, broken plans and hopes bring us to that place of self-helplessness and defeat. And only then do we find that we have learned the lesson of faith; to find our tiny craft of life rushing onward to a blessed victory of life and power and service undreamt of in the days of fleshly strength and self-reliance."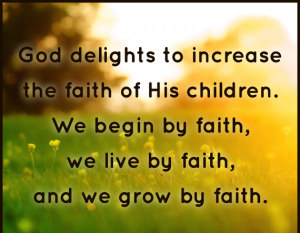 J.B. Stoney agrees by saying, "It is a great thing to learn faith: that is, simple dependence upon God. It will comfort you much to be assured that the Lord is teaching you dependence upon Himself, and it is very remarkable that faith is necessary in everything. The just shall live by faith, not only in your circumstances, but in everything. I believe the Lord allows many things to happen on purpose to make us feel our need of Him. The more you find Him in your sorrows or wants, the more you will be attached to Him and drawn away from this place where the sorrows are, to Him in the place where He is." Colossians 3:2 puts it this way, "Think about the things of heaven, not the things of earth."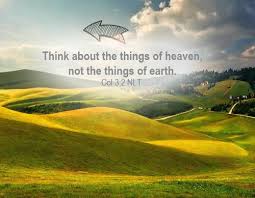 Actually, we cannot trust anyone further than we know them. So we must not only learn the facts involved but ever more intimately come to know the One who presents and upholds them! John 17:3 says, "And this is the way to have eternal life—to know you, the only true God, and Jesus Christ, the one you sent to earth."
Peter gives us the facts that we need to grow in faith in 2 Peter 1:2-4, "May God give you more and more grace and peace as you grow in your knowledge of God and Jesus our Lord.  By his divine power, God has given us everything we need for living a godly life. We have received all of this by coming to know him, the one who called us to himself by means of his marvelous glory and excellence. And because of his glory and excellence, he has given us great and precious promises. These are the promises that enable you to share his divine nature and escape the world's corruption caused by human desires."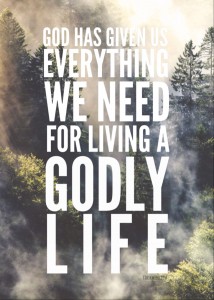 On our trek Principles for Spiritual Growth, we have hiked the first trail called Faith. It is foundational to all the other trails that we will hike. Tomorrow we will hike the trail of Time and explore why our concept of time within our personal growth is often looked at incorrectly. Every trail that we hike will help us to create and live our legacy each day. So encourage your friends and family to join us, and then come along tomorrow for another day of our Wisdom-Trek, Creating a Legacy.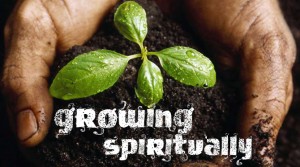 That will finish our podcast for today. As you enjoy your daily dose of wisdom, we ask you to help us grow Wisdom-Trek by sharing with your family and friends through email, Facebook, Twitter, or in person, so they can come along with us each day.
Thank you for allowing me to be your guide, mentor, and most of all your friend as I serve you through the Wisdom-Trek podcast and journal each day.
As we take this trek together, let us always:
Live Abundantly (Fully)
Love Unconditionally
Listen Intentionally
Learn Continuously
Lend to others Generously
Lead with Integrity
Leave a Living Legacy Each Day
This is Guthrie Chamberlain reminding you to Keep Moving Forward, Enjoy Your Journey, and Create a Great Day Every Day! See you tomorrow!