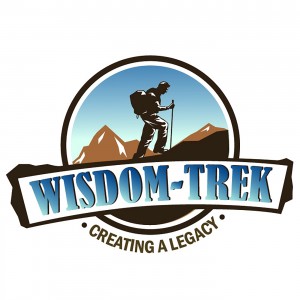 Wisdom-Trek / Creating a Legacy
Welcome to Day 262 of our Wisdom-Trek, and thank you for joining me.
This is Guthrie Chamberlain, Your Guide to Wisdom
4 Things You Can Learn From a Child
Thank you for joining us for our 7 days a week, 7 minutes of wisdom podcast. This is Day 262 of our trek, and yesterday we discovered the 5 Refreshing Benefits of Rest. I am striving to implement these benefits into my life also. Today we want to continue on our path of learning as we focus on what we can learn from children. If you miss any of our Wisdom-Trek episodes, please go to Wisdom-Trek.com to listen to them and read the daily journal.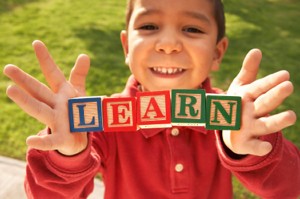 We are recording our podcast from our studio at Home2 in Charlotte, North Carolina. We had a great working visit in Mesa, Arizona, with our friends and partners Charles and Alison Mecom, reviewing our Arizona construction project this past weekend. The flights and travel were uneventful, which is very good. The project is coming along well, and execution is starting to flow.
We are back in Charlotte for this week before heading to The Big House in Marietta on Friday evening. We have a special treat of taking our grandson, Kip, with us on this trip. It should be an interesting and fun time, as we are in the midst of renovating. Hopefully, he will want to assist. He usually has ideas, and you never know what we might learn from him.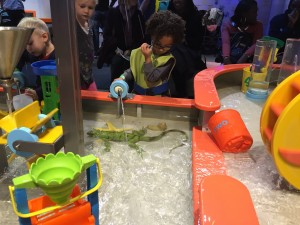 This brings us to our hike for today as we hit the trail to learn:
4 Things You Can Learn from Your Child
Being an adult can be difficult. You need to be genuinely disciplined, which requires that you develop the ability to take action. You don't need to be too hasty or frantic, but you also don't want to waste much time. Don't allow yourself to be overwhelmed by things or events that may never take place. You should look at life simplistically without being simple-minded. You can only control yourself and a few situations, so there is no sense fretting over the rest. As we consider our trail today, let's keep in mind the innocence of children and the words of Jesus in Mark 10:13-16, "One day some parents brought their children to Jesus so he could touch and bless them. But the disciples scolded the parents for bothering him.  When Jesus saw what was happening, he was angry with his disciples. He said to them, 'Let the children come to me. Don't stop them! For the Kingdom of God belongs to those who are like these children.  I tell you the truth, anyone who doesn't receive the Kingdom of God like a child will never enter it.' Then he took the children in his arms and placed his hands on their heads and blessed them."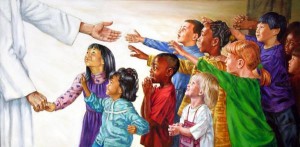 This is a major consideration for adults. Be like children and remember there are four ways to be more like a child no matter how old you get…
1. Curiosity
Be curious; embrace childish curiosity. What will kids do if they want to know something bad enough? You're right. They will bug you. Kids can ask a million questions. You think they're through, and then they've got another million. They will keep plaguing you. They can drive you right to the brink.
Kids use their curiosity to learn. Have you ever noticed that while adults are stepping on ants, children are studying them? A child's curiosity is what helps them to reach, learn, and grow.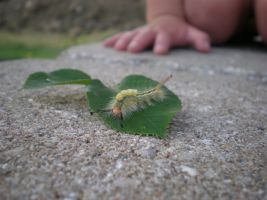 2. Excitement
Learn to get excited like a child. There is nothing that has more magic than childish excitement – so excited that you hate to go to bed at night, that you can't wait to get up in the morning, that you're about to explode…How can anyone resist that kind of childish magic?
Now, once in a while, I meet someone who says, "Well, I'm a little too mature for all that childish excitement." Isn't that pitiful? You've got to weep for these kinds of people. All I've got to say is, "If you're too old to get excited, you're too old." Don't let yourself get that old.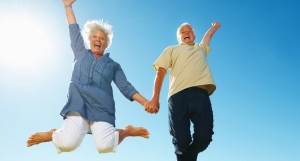 3. Faith
Faith is childish. How else would you describe it? Some people say, "Let's be adult about it." Oh, no, no. Adults too often have a tendency to be overly skeptical. Some adults even have a tendency to be cynical.
Adults say, "I am too logical to believe there is a God, who created everything – there is too much scientific proof to the contrary." See, that's what an adult would say, but kids aren't that way. They look at the world and everything around them and say, "How could there not be a God, who created all things, from the tiniest bug to the tallest mountains. From the smallest snowflake to the stars that span the sky, how could you consider these without knowing that there is a great God that created all things, including me!"
Adults have the tendency to fall into the category of Romans 1:18 where the Apostle Paul writes, "But God shows his anger from heaven against all sinful, wicked people who suppress the truth by their wickedness." Children will believe Romans 1:19-20, "They know the truth about God because he has made it obvious to them. For ever since the world was created, people have seen the earth and sky. Through everything God made, they can clearly see his invisible qualities—his eternal power and divine nature. So they have no excuse for not knowing God."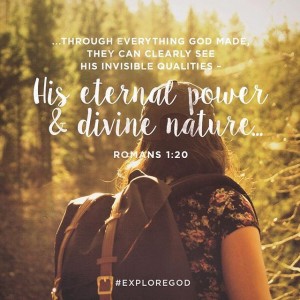 4. Trust
Trust is a childish virtue, but it has great merit. Have you heard the expression "sleep like a baby"? That's it. Childish trust. We need to have that same trust in God. When we do, we have no need to fear anything in life. As Proverbs 3:5-6  reminds us, "Trust in the Lord with all your heart; do not depend on your own understanding. Seek his will in all you do, and he will show you which path to take."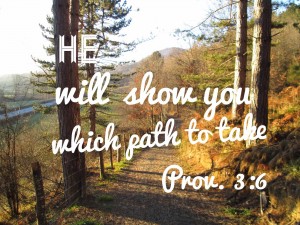 Curiosity, excitement, faith, and trust. That is a powerful combination to bring (back) into our lives.
Let me ask you the question, "Can you become like a child again?"  If you implant curiosity, excitement, faith, and trust into your life, you will see the world through new eyes. If you do these regardless of your physical age, you will be forever young. Tomorrow on our trek, we will explore the 7 principles of eagles. So encourage your friends and family to join us and then come along tomorrow for another day of Wisdom-Trek, Creating a Legacy.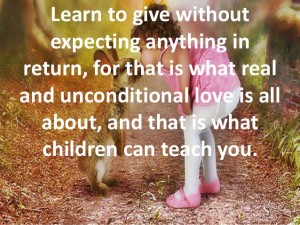 That will finish our podcast for today. As you enjoy your daily dose of wisdom, I encourage you to help us promote Wisdom-Trek in the following four ways:
Leave us feedback about the podcast on Wisdom-Trek.com, so we can continually improve.
On your smartphone, subscribe on iTunes, GooglePlay, Spreaker, Soundcloud or Stitcher, so the podcast will be downloaded to you automatically each day.
On your computer or if you have an iPhone or iPad, leave us a rating and review on iTunes.
Share Wisdom-Trek with your family and friends through email, Facebook, Twitter, or in person so they can come along with us each day.
Thank you for allowing me to be your guide, mentor, and most of all your friend as I serve you through the Wisdom-Trek podcast and journal each day.
As we take this trek together, let us always:
Live Abundantly (Fully)
Love Unconditionally
Listen Intentionally
Learn Continuously
Lend to others Generously
Lead with Integrity
Leave a Living Legacy Each Day
This is Guthrie Chamberlain reminding you to Keep Moving Forward, Enjoy Your Journey, and Create a Great Day Every Day! See you tomorrow!