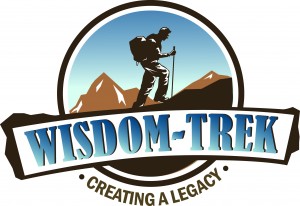 Wisdom-Trek / Creating a Legacy
Welcome to Day 229 of our Wisdom-Trek, and thank you for joining me.
This is Guthrie Chamberlain, Your Guide to Wisdom
Your Life Plan Blueprint – 7 Areas of Life
Thank you for joining us for our 7 days a week, 7 minutes of wisdom podcast. This is Day 229 of our Trek, and we are continuing on our current Trek Your Life Plan Blueprint. So far we have covered the purposes for a life plan, basic goal setting, and an overview of the WESPER framework. Yesterday we explored why wisdom is so important as we are creating or revising a life plan with its goals and objectives. Today we will begin to dig up nuggets of wisdom on establishing goals as part of our overall life plan. I am assembling this series on Your Life Plan Blueprint into a downloadable course for your use.  I will let you know when it is complete. If you have any questions or would like additional information as we go through our daily trek, either leave a comment on Wisdom-Trek.com or email me at guthrie@venturecg.com. If you miss any days of our Wisdom-Trek episodes, please go to Wisdom-Trek.com to listen to them and read the daily journal.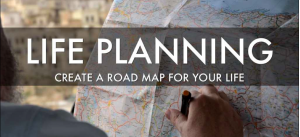 We are recording our podcast from our studio at Home2 in Charlotte, North Carolina. We had my sister Rebecca over for dinner on Wednesday evening for our monthly get-together. It is always a blessing to spend time together as we went through some more of the old pictures from when we were kids. I found a picture of all 10 of us kids singing Silent Night on Christmas Eve as we headed to bed.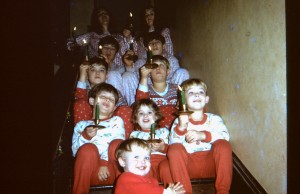 We are wrapping up this week and will be heading to Marietta on Friday. We are interested to see if the contractors were able to complete their current project in the two front rooms and downstairs foyer/hallway. We know that we will have a lot of drywall and plaster dust to clean up, but it will be well worth it.
Let's head on the trail for day ten of our Wisdom-Trek Life Plan process which we refer to as…
Your Life Plan Blueprint©
We determined yesterday that the first and most important step, in creating or revising a life plan is wisdom. We also learned that wisdom can be gained in three ways:
Through the study of the Bible and other wise materials
Through your network of family, friends, and mentors
Through asking God directly for wisdom via prayer and meditation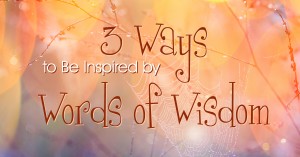 Before you go any further with the WESPER process on how to establish goals, you need to determine what your life plan will consist of. There are various ways to do this, but based on my experience, and personality, I believe that you do not need to over complicate life. Let's keep it simple.
If you have been on our Trek over the past ten days, I showed you the Wheel of Life on day 224 that breaks your life down into 7 major areas. The Wisdom-Trek Life Plan Blueprint is segmented into 7 areas that comprise your life.  Those areas are:
Spiritual
Family
Physical/Health
Mind/Intellect
Personal/Social
Financial
Work/Career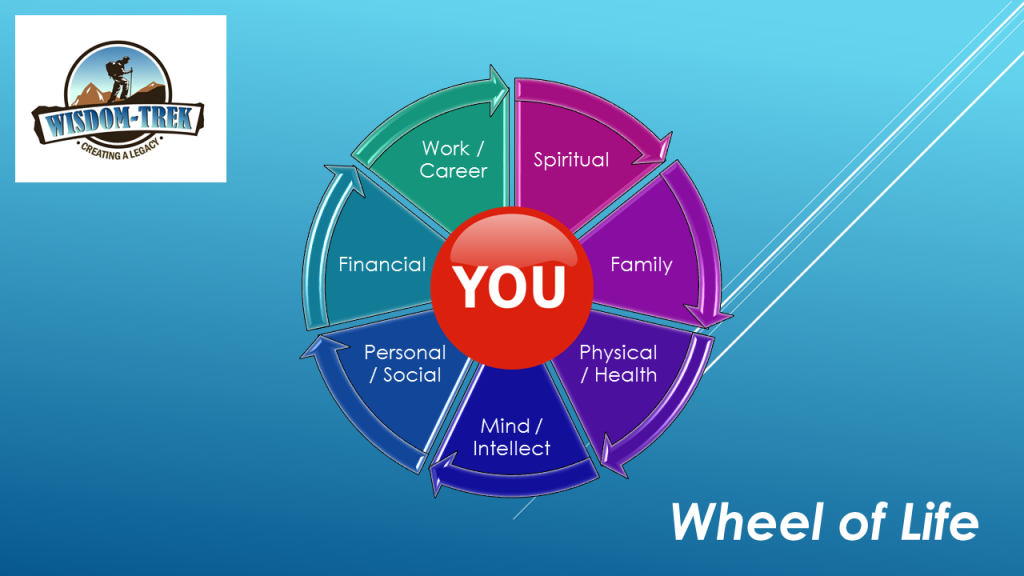 I explained earlier on this Trek that the best way to create a life plan is to begin with the end in mind. So the first step in creating or revising a life plan is to reflect on the 7 areas of your life and determine where you would like to be in each area 7 years from now.
I realize it may be difficult to predict that far in advance, but in order to determine what you will do today, this week, this month, and this year you need to have a long-term destination planned. We will backfill with detailed goals and objectives, so don't be overly concerned about how you will reach that destination at this point. Initially, let's just choose 1 main objective for each area.
My question for you today is "By the end of 2022 where do you want to be…"
Spiritually?
With your Family?
Physically and Health-wise?
Intellectually?
Socially?
Financially?
In Work or your Career?
In each of these 7 areas of life, seek wisdom through prayer/meditation, the study of wise materials such as the Bible, and through advice from trusted mentors. Dream big, but realistically.  Stretch yourself and be willing to explore outside of your comfort zone. Your results in 7 years will be in direct proportion to how big you dream and plan now. As Les Brown says, "Shoot for the moon, and if you miss you will still be among the stars."
We have determined that the first step in the process of life planning and setting of goals must be to gain wisdom. Take some time today to write down one 7 year objective in each of the 7 areas of life. An extremely important point as you are thinking about your 7-year objectives is to make sure that your Wheel of Life remains in balance as much as possible. As an example, you do not want to set an objective to have a net worth of 10 million dollars by 2022 if it destroys your family and health in the process.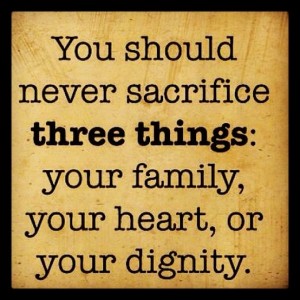 Once you determine your seven-year objective for each of the seven areas of your life, you will then learn how to break down that large, long-term objective and determine what you need to accomplish during the current year, current month, current week, and even each day. As the age old question asks, "How do you eat an elephant?" The answer is one bite at a time. Think about the 7 year objective as the elephant, and we will break that down into bite-size daily tasks that can be achieved by anyone. The strength of the Wisdom-Trek Life Plan Blueprint with its WESPER framework is that it really becomes a simplistic system to follow.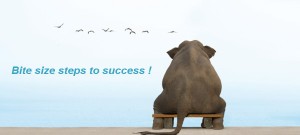 Now that you have a long-range objective in mind for each of the 7 areas of your Wheel of Life, we are ready to start the second part of our WESPER framework which is establish. We will briefly touch on this step today and then continue on it tomorrow.
Establishing your goal is more than just identifying a long-range objective you want to achieve. There are numerous factors to consider to ensure that your vision is robust, accurate, and most importantly, what you really want.
Unfortunately, instead of investing quality time on this step, many people run into the mistake of being hasty. They skip past proper goal setting and jump straight into the planning and execution. Being hasty will cause a lot of backtracking and rework because you did not set the goal properly in the first place. If you do not take the proper time when establishing your objective or goal, you may end up completing an objective that you don't even care about.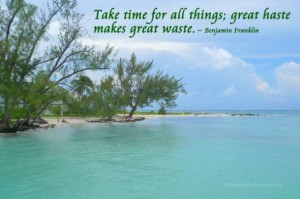 Your time and energy are extremely precious, so it is better to invest the proper time to set the right goals. You do not want to be wasting time on goals that you never really wanted to begin with. Proverbs 21:5 tells us, "Good planning and hard work lead to prosperity, but hasty shortcuts lead to poverty."
Establishing goals as part of your overall life plan consists of 2 parts. The first part is to set your goal based on a set of 10 key, fundamental principles. The second part is what to do with your goals after establishing them. We will invest the next 2-3 days exploring the important step of establish as part of our overall WESPER framework.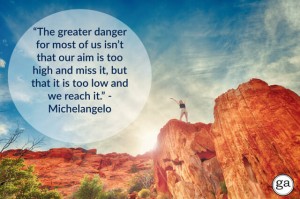 The framework integrates into our concept of Wisdom-Trek as we look at life as a trek, one step at a time. Tomorrow we will dig into the precious nuggets of wisdom on how to establish meaningful and realistic goals in the seven areas of your life within the 6 step WESPER framework. So encourage your friends and family to join us, and then come along tomorrow for another day of our Wisdom-Trek, Creating a Legacy.
That will finish our podcast for today. As you enjoy your daily dose of wisdom, I encourage you to help us promote Wisdom-Trek in the following four ways:
Leave us feedback about the podcast on Wisdom-Trek.com.
On your smartphone, subscribe on iTunes, GooglePlay, Spreaker, Soundcloud or Stitcher, so the podcast will be downloaded to you automatically each day.
If you have an iPhone or iPad, leave us a rating and review on iTunes.
Please share Wisdom-Trek with your family and friends through email, Facebook, Twitter, or in person so they can come along with us each day.
Thank you for allowing me to be your guide, mentor, and most of all your friend as I serve you through the Wisdom-Trek podcast and journal each day.
As we take this Trek together, let us always:
Live Abundantly (Fully)
Love Unconditionally
Listen Intentionally
Learn Continuously
Lend to others Generously
Lead with Integrity
Leave a Living Legacy Each Day
This is Guthrie Chamberlain reminding you to Keep Moving Forward, Enjoy Your Journey, and Create a Great Day Every Day! See you tomorrow!