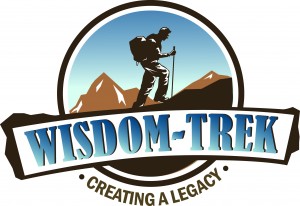 Wisdom-Trek / Creating a Legacy
Welcome to Day 222 of our Wisdom-Trek, and thank you for joining me.
This is Guthrie Chamberlain, Your Guide to Wisdom
Your Life Plan Blueprint – Purposes #2
Thank you for joining us for our 7 days a week, 7 minutes of wisdom podcast. This is Day 222 of our Trek. Yesterday we continued on a new and exciting trek which we are calling "Your Life Plan Blueprint."  The purpose of Wisdom-Trek is for us to gain wisdom through our daily trek of life and to create a living legacy each day. If you are going to be successful in creating a legacy, establishing a plan for your life is imperative.
With a solid life plan in place, you will then be able to create and live your legacy today, which will leave a positive impact on your world. There are no factors that will prevent you from creating a well-established plan for your life. Your life plan doesn't have to change the world, but it should positively impact you and your world. It is my goal and plan to provide you with the information and tools needed to create an on-going plan for your life. Just as with our trek of life, we are making continual adjustments to our plan, but our primary focus is fixed. If you miss any of our Wisdom-Trek episodes, please go to Wisdom-Trek.com to listen to them and read the daily journal.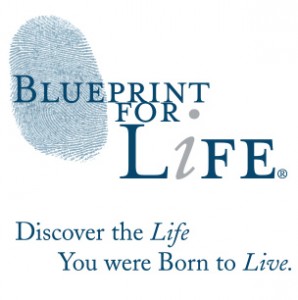 We are recording our podcast from our studio at Home2 in Charlotte, North Carolina. As this first week of 2016 is nearing the end, we are looking forward to our family Christmas celebration on Friday night and Saturday. With job changes, a new grandchild, and other financial obligations, our children decided to forego gift exchanges this year, except a few for the grandchildren. Instead, we will just focus on the time of celebration together and the true meaning of the Christmas season. We are very pleased with that decision and are looking forward to the time together with all of our children and grandchildren.
Let's head out on the trail for day three of our Wisdom-Trek Life Plan Trek which we refer to as…
  Your Life Plan Blueprint
I mentioned yesterday that there are six essential reasons why we should set goals and create a life plan. We explored the first two reasons yesterday, which were:
To Give Clarity To Your End Vision
To Drive You Forward Even When You Face Obstacles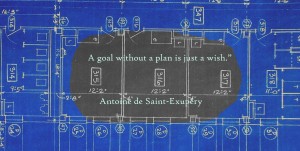 If we are going to go through the process of creating a life plan, we need the wisdom to create an easy and tangible way of establishing the plan. We need a clear strategy for the plan, defined tasks that make up the plan, steps of execution of those tasks, and then a means of review to ensure that the plan has been completed properly and in a timely manner. This is why I refer to your life plan as a blueprint. The Wisdom-Trek Life Plan Blueprint provides everything that we need to ensure that the end result meets the original design.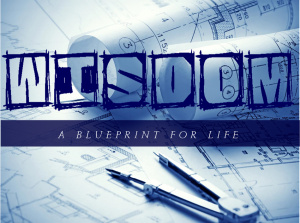 Today we will explore the next 2 essential reasons why setting goals and making plans are so important in creating a successful life plan.
3. Give You Laser Focus
Goals give you a single focal point to focus your attention. Whereas your purpose gives you a broad, directional focus to move your life in, goals give you laser focus on what exactly to spend your time and energy on. Think of your time, energy, and efforts as input, and results as the output. A goal acts as your funnel which guides and directs those inputs effectively into your desired output or result.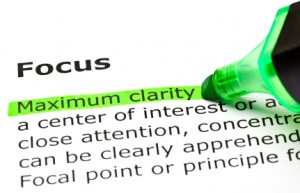 When you don't have goals, tied to an overall plan, you are bouncing from one activity to another. These activities may have become urgent due to our neglect, but they are seldom important to your overall life plan. These are activities that play no role in your larger scope of life, but you are not aware of this because you are just living life as it is. You end up mislabeling a lot of urgent or "nice-to-do" activities as important. You might also be engaging in these activities because you can't think of a better way to spend your time. Do you find yourself surfing the internet, constantly visiting social media sites, or checking your email excessively?  Do you consider yourself a workaholic, but then are not sure what you accomplished during the day? What's your objective for what you do each day? What is the end result of your activities? Is that the top priority in your life?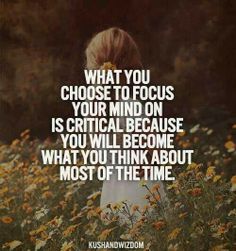 You may have a broad idea of what you want to do. But until you clearly articulate it as specific goals tied to a plan, you are not focusing your efforts properly. You will often find yourself getting sidetracked because you don't have goals to rein you in. It's really quite easy to end up in the ruts of everyday life simply because they are familiar and comfortable and there is so much to distract your attention.
You may try to convince yourself that you are moving in the direction that you want, but it is just an illusion that you are having. With no goals tied to an overall plan, you have no clear focus for life. Without this focus, your efforts are scattered in too many places to have any meaningful results.
When you set goals as part of your overall life plan, it gives you focus as the Apostle Paul taught his student Timothy in his first letter to him in 4:15, "Give your complete attention (focus) to these matters. Throw yourself into your tasks so that everyone will see your progress."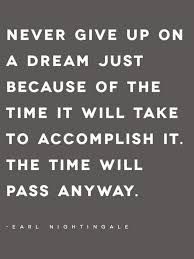 4. Make You Accountable
Having goals integrated into your overall plan makes you accountable. Rather than just talking about what you want all the time and not doing anything concrete about it, you are now obligated to take action. Setting a specific goal gives you clarity on whether you are living up to what you committed yourself to do when you first set your goal.
This accountability is accountability to yourself, not anyone else. As an example, this accountability is what you hold up to when you choose the healthy salad over that piece of fried chicken. It is what you answer to when you spent that hour working on your report rather than random web surfing. When you stay accountable for your goals, you are in fact staying true to your core desires.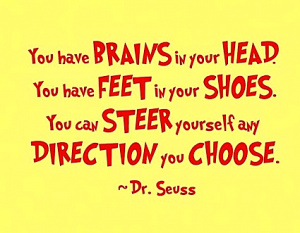 A tangible example for me is creating and publishing this Wisdom-Trek podcast and journal every day. It is a goal that I hold myself accountable to which requires focus and clarity. When I decided to launch Wisdom-Trek, I did so with a commitment to a daily podcast. I made myself accountable for delivering it. If I find myself wanting to stop or skip a few days, I make the necessary mind shift to turn the situation around. I attempt to put aside all of the timewasting activities that are so easy to get caught up in.
It is easy to convince others that we are accomplishing what we are supposed to and meeting our obligations, especially if we have nothing to measure it against. Once we set goals as part of our life plan, then we become accountable to ourselves to complete them. Ultimately we are also accountable to God for how we invest the precious time, talent, and treasures that he has given us to manage as Hebrews 4:13 tells us, "Nothing in all creation is hidden from God. Everything is naked and exposed before his eyes, and he is the one to whom we are accountable."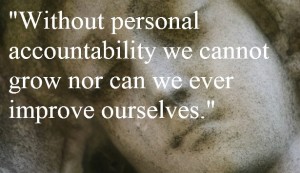 We have now explored 4 of the 6 essentials reasons to create goals as part of our overall life plan. As we explore the process of our life plan blueprint, you will start to see why the Wisdom-Trek process is unique and successful when many other goal setting plans fail. This process dovetails into our concept of Wisdom-Trek with the understanding that life, and life planning at times is difficult and there are unforeseen circumstances that happen. Even with those times, we can create and follow a life plan blueprint that will keep us on the right trail. Tomorrow we will explore the final 2 essential reasons to create a life plan blueprint. So encourage your friends and family to join us and then come along tomorrow for another day of our Wisdom-Trek, Creating a Legacy.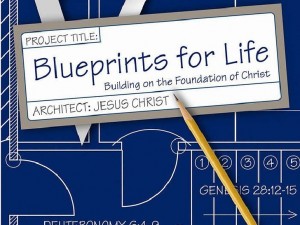 That will finish our podcast for today. Remember to listen to your daily dose of wisdom each day. Please share Wisdom-Trek with your family and friends through email, Facebook, Twitter, or in person so they can come along with us each day.
Thank you for allowing me to be your guide, mentor, and most of all your friend as I serve you through the Wisdom-Trek podcast and journal each day.
As we take this Trek together, let us always:
Live Abundantly (Fully)
Love Unconditionally
Listen Intentionally
Learn Continuously
Lend to others Generously
Lead with Integrity
Leave a Living Legacy Each Day
This is Guthrie Chamberlain reminding you to Keep Moving Forward, Enjoy Your Journey, and Create a Great Day Every Day! See you tomorrow!