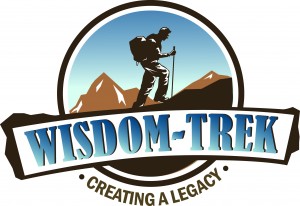 Wisdom-Trek / Creating a Legacy
Welcome to Day 221 of our Wisdom-Trek, and thank you for joining me.
This is Guthrie Chamberlain, Your Guide to Wisdom
Your Life Plan Blueprint – Purposes #1
Thank you for joining us for our 7 days a week, 7 minutes of wisdom podcast. This is Day 221 of our Trek. Yesterday we began a new and exciting trek which we are calling "Your Life Plan Blueprint."   Since the purpose of Wisdom-Trek is for us to gain wisdom through our daily trek of life, establishing a plan for your life is crucial, regardless of your current age or status in life. With a solid life plan in place, you will then be able to create and live your legacy today, which will leave a positive impact on your world.
The most certain way of living a rich and satisfying life and creating a life of purpose is to have a well-established plan for your life. It does not have to be a grand plan to change the world but a plan to positively impact your life and the lives of those that you have the privilege to impact. As we go through the life plan process, if you miss any of our Wisdom-Trek episodes, please go to Wisdom-Trek.com to listen to them and read the daily journal.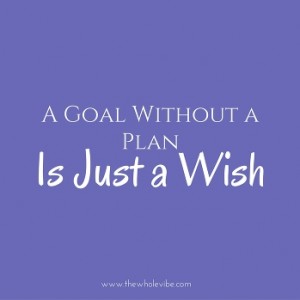 We are recording our podcast from our studio at Home2 in Charlotte, North Carolina. So far it has been a rather pleasant week of work and planning that is coordinating together well. January's workload is always a bit busier with detailed financial work as we have to prepare budgets, process 1099s, W2s and other tax related work for our clients, including our own companies.
After our introduction to our life plan Trek yesterday, we are now ready to begin on the trail. There are six essential reasons why we should set goals and create a life plan. If we are going to go through the process of creating a life plan, we need an easy and tangible way of not only establishing the plan but also a clear strategy and review to ensure that the plan is realistic and completed in a timely manner. This is why I refer to your life plan as a blueprint. It provides everything that we need to ensure that the end result meets the original specifications. So our new Trek is called…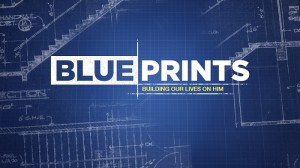 Your Life Plan Blueprint
Over the next three days we will explore the 6 essential reasons why setting goals and plans are so important in creating a successful life plan.
1. Give Clarity To Your End Vision
As the opening quote by Bill Copeland put it across very adeptly, if you don't have a plan for your life, you are spending your life running around and not achieving anything for yourself. You may be busy, and you may get the illusion that you are doing a lot of things. But they aren't what you want. If you do not plan your own life, you are just busy fulfilling everyone's goals and plans.
There are so many things and people that are crying out for your attention that you find yourself continually spinning your wheels on the perpetual treadmill of life. The convenience of fast food outlets or highly processed quick fix meals are ruining your health. The consumer goods and pharmaceuticals industry inundate you with products that are supposed to make you look better, feel better, and perform better. You may be in a job that you don't really care for, but it provides the false security of a steady income but requires you to spend all of your time there, just to make an adequate living. You get so trapped by the daily grind that you have no time to consider and plan what is best for you and your family.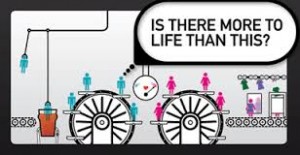 How are you supposed to manifest what you want if you don't even set concrete plans? How are you supposed to achieve your dreams and visions if you have never taken the time to clearly define what the plan is for your life? Where do you desire to be in life in 1 year, 3 years, or 5 years?
Setting your goals and creating a life plan gives you clarity on what you ultimately want. It makes you crystallize and articulate the wishes, hopes, and desires floating in your mind. It ensures that you are focusing your time, energy, and efforts on things that really matter to you. It makes you live more consciously.
Everything in this world is created twice. First, things are created in your mind, and second your thoughts are manifested into reality. Without the mental creation, there will be no physical creation. When you set a goal and determine your plans, you already accomplish the first creation. You have set into motion a command for yourself and as you seek God's guidance, it forces that thought to materialize the goal and plan into the physical reality.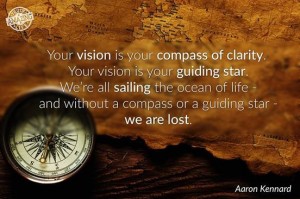 Your Wisdom-Trek Life Plan Blueprint will help bring clarity to your life in a similar manner as what Paul wrote in his 1st letter to the Church in Corinth 13:12, "Now we see things imperfectly, like puzzling reflections in a mirror, but then we will see everything with perfect clarity."
2. Drive You Forward
Your goals and plans are a representation of your inner desires; desires which motivate you to action in life. The point when you set goals and start to form plans marks the starting point when you are most connected with your source of motivation. It is when your motivation is at its peak. Having goals and plans written down serve as constant reminders of what is motivating you to move forward to make an impact on your world. Think of these goals and plans as the fuel which drives you forward and keeps you going when the trek of life is a steep uphill climb.
When you have those moments where you start to lose motivation, which we all do, your life plan becomes your map, or we could say compass to get you back on the trail to continue on in the correct direction. These are the times when you may need to go to prayer and meditation to refocus your thoughts back on why these goals and plans were created and why they are important. At these times, visualize once again your goals and plan with full mental clarity. Picture the end scenario as if your plan was nearly complete. Visualize your life plan as if it were a map of our trail. You see where you are now and where your destination is. There may be detours at times, but there will always be a way to continue on.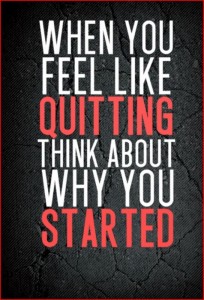 During those times our life plan will keep us on the course. It drives us forward as is written in Philippians 3:12-14, "I don't mean to say that I have already achieved these things or that I have already reached perfection. But I press on to possess that perfection for which Christ Jesus first possessed me. No, dear brothers and sisters, I have not achieved it, but I focus on this one thing: Forgetting the past and looking forward to what lies ahead, I press on to reach the end of the race and receive the heavenly prize for which God, through Christ Jesus, is calling us."
We are just getting started on our Trek of our life plan blueprint today as we established two of the six essential reasons for creating a life plan. As we explore the process of our life plan blueprint, you will start to see why the Wisdom-Trek life planning process is unique and successful when many other goal setting plans fail. This process dovetails into our concept of Wisdom-Trek with the realization that life and life planning at times are difficult, and there are unforeseen circumstances that happen. Even with those times, we can create and follow a life plan blueprint that will keep us on the right trail. Tomorrow we will continue to explore more of the 6 important reasons to create a life plan blueprint. So encourage your friends and family to join us, and then come along tomorrow for another day of our Wisdom-Trek, Creating a Legacy.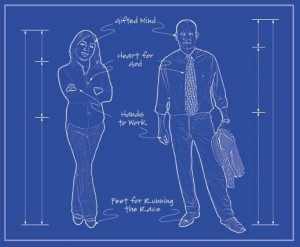 That will finish our podcast for today. Remember to listen to your daily dose of wisdom each day. Please share Wisdom-Trek with your family and friends through email, Facebook, Twitter, or in person so they can come along with us each day.
Thank you for allowing me to be your guide, mentor, and most of all your friend as I serve you through the Wisdom-Trek podcast and journal each day.
As we take this Trek together, let us always:
Live Abundantly (Fully)
Love Unconditionally
Listen Intentionally
Learn Continuously
Lend to others Generously
Lead with Integrity
Leave a Living Legacy Each Day
This is Guthrie Chamberlain reminding you to Keep Moving Forward, Enjoy Your Journey, and Create a Great Day Every Day! See you tomorrow!