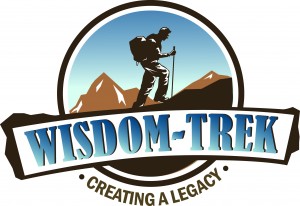 Wisdom-Trek / Creating a Legacy
Welcome to Day 219 of our Wisdom-Trek, and thank you for joining me.
This is Guthrie Chamberlain, Your Guide to Wisdom
7 Thought Patterns for a Rich and Satisfying Life #5
Thank you for joining us for our 7 days a week, 7 minutes of wisdom podcast. This is Day 219 of our Trek. We have invested the past four days on our trek up Transformation Mountain, and today will be our last trail to explore. I will emphasize again how important it is for us to have the proper mindset as we begin 2016. Today we will finish our 7th thought pattern to create a rich and satisfying life. Starting tomorrow, our trek will focus on setting our plans and goals for this new year. If you miss any of our Wisdom-Trek episodes, please go to Wisdom-Trek.com to listen to them and read the daily journal.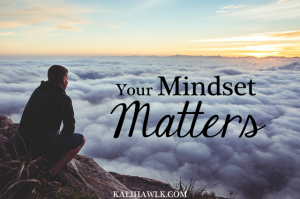 We are recording our podcast from our studio at Home2 in Charlotte, North Carolina. We are back into our normal work routine with our map of goals, plans, and timelines set for the year. We do realize that there will be obstacles, detours, and challenges along our trek for 2016, but by having our map laid out, we will continue making adjustments as needed.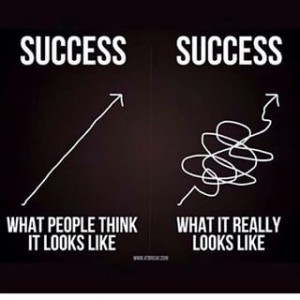 We are looking forward to this upcoming weekend as we will have our five kids, their spouses, and all six grandchildren in for our Christmas celebration here in Indian Trail. We strive to be as flexible as possible during the Christmas holiday so that the individual families can establish their own traditions while still being able to get together with our kids.
Let's continue on this first trek for 2016, as we hike one final trail on the Mountain of Transformation. Changing the way you think through the renewing of your mind is the only way to obtain personal transformation in any area of your life. If you expect 2016 to be a better year than last, then it will only happen if you change how you think. On our final trail up Transformation Mountain, we will explore how to be teachable so that we can learn and apply lasting change in our lives. This is a nugget of wisdom that is so important, especially in today's fast-paced, ever-changing world. Alvin Toffler put it this way, "The illiterate of the 21st century will not be those who cannot read and write, but those who cannot learn, unlearn, and relearn."  Today let us be teachable as we continue our exploration of the…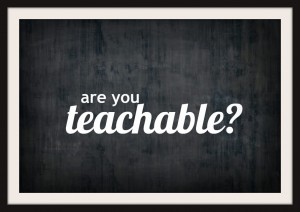 7 Thought Patterns for a Rich and Satisfying Life
So far we have covered the thought patterns of trust, thankfulness, truth, timing, travail, and the Tempter. Today we will finish the first trek of 2016 as we explore how to be teachable. If you missed the first four days of this current trek, please listen to them or read the daily journal to learn the wisdom contained there. If you do not change your thought patterns through these seven elements that we are exploring, then you cannot expect your life to change. The other six elements that we explored are all based on this final one. To change you must learn, and to learn you must be teachable. So let's explore…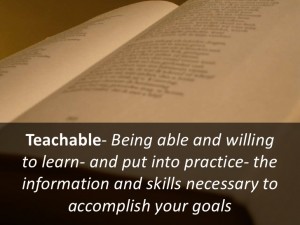 7. Teachable
If you want your life to be transformed, you must fill your mind with thoughts of obedience to the will of God. You must not have a rebellious and stubborn mind which refuses to submit to the will of God. You must be willing to submit to the ways and thoughts of God. You must be teachable and willing to learn from God. You must put away thoughts of pride and self-sufficiency that refuse to acknowledge the need for God's wisdom. When you allow your mind to receive the wisdom of God, your life will be transformed.
If you examine many of the most highly regarded members in any field, one of the most consistent similarities in their personalities you'll find is the ability to constantly learn and the desire to improve themselves in all areas of life. The ability to learn — and the confidence that you can learn — is the most powerful weapon you have at your disposal during all stages of your life.  Developing the humility required to be this way will be the most solid foundation you can lay to build a life that is rich and satisfying.
You must learn to trust in the Lord for wisdom and understanding.
Proverbs 3:5-7
Trust in the Lord with all your heart;
do not depend on your own understanding.
 Seek his will in all you do,
and he will show you which path to take.
Don't be impressed with your own wisdom.
Instead, fear the Lord and turn away from evil.

You must learn that God's thoughts are greater than we can imagine.
Isaiah 55:8-9
"My thoughts are nothing like your thoughts," says the Lord.
"And my ways are far beyond anything you could imagine.
For just as the heavens are higher than the earth,
so my ways are higher than your ways
and my thoughts higher than your thoughts.
You must learn that there is always more to learn.
Romans 12:3
Because of the privilege and authority God has given me, I give each of you this warning: Don't think you are better than you really are. Be honest in your evaluation of yourselves, measuring yourselves by the faith God has given us.
You must learn to be responsible for your work and conduct.
Galatians 6:3-5
 If you think you are too important to help someone, you are only fooling yourself. You are not that important.  Pay careful attention to your own work, for then you will get the satisfaction of a job well done, and you won't need to compare yourself to anyone else. For we are each responsible for our own conduct.
You must learn that you can always gain more wisdom.
Proverbs [26:12]
There is more hope for fools than for people who think they are wise.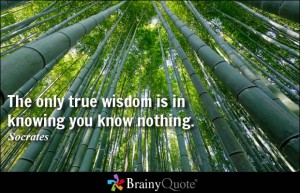 You must learn that God expects obedience over sacrifice.
I Samuel [15:22]
What is more pleasing to the Lord:
your burnt offerings and sacrifices
or your obedience to his voice?
Listen! Obedience is better than sacrifice,
and submission is better than offering the fat of rams.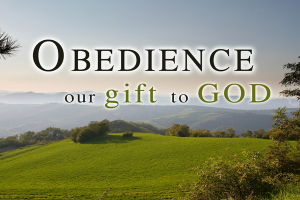 We have now completed our trek up Transformation Mountain. We explored the concepts of trust, thankfulness, truth, timing, travail, the Tempter, and being teachable. All of these segments are woven tightly together and become the very fabric of our lives. They are crucial for changing the way we think and renewing our minds. If we apply the principles that we explored these five days, we will change our lives by changing our thought patterns, and 2016 will be the best year ever. Tomorrow we will begin a new trek starting with 6 important reasons why you should set goals. So encourage your friends and family to join us, and then come along tomorrow for another day of our Wisdom-Trek, Creating a Legacy.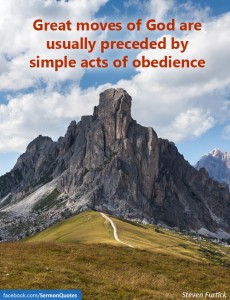 That will finish our podcast for today. Remember to listen to your daily dose of wisdom each day. Please share Wisdom-Trek with your family and friends through email, Facebook, Twitter, or in person so they can come along with us each day.
Thank you for allowing me to be your guide, mentor, and most of all your friend as I serve you through the Wisdom-Trek podcast and journal each day.
As we take this Trek together, let us always:
Live Abundantly (Fully)
Love Unconditionally
Listen Intentionally
Learn Continuously
Lend to others Generously
Lead with Integrity
Leave a Living Legacy Each Day
This is Guthrie Chamberlain reminding you to Keep Moving Forward, Enjoy Your Journey, and Create a Great Day Every Day! See you tomorrow!