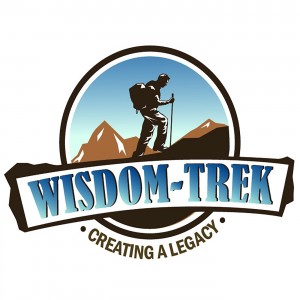 Wisdom-Trek / Creating a Legacy
Welcome to Day 131 of our Wisdom-Trek, and thank you for joining me.
This is Guthrie Chamberlain, Your Guide to Wisdom.
Proverbs Chapter

[2:16]

-22
Thank you for joining us for our 7 day a week, 7 minutes of wisdom podcast. This is Day 131 of our Trek. Yesterday we remained at camp and dug for the nuggets of wisdom contained within the book of Proverbs, and we will continue to do so for the next couple of days. Once we complete the entire book of Proverbs, we will make the entire commentary available in an eBook. If you have any of your own observations, comments, or questions as we explore these nuggets of wisdom, please share them on the comment section of our daily journal pages.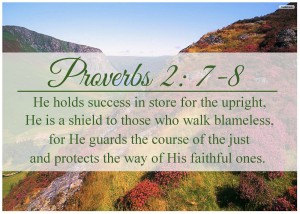 We are recording our podcast from our studio at Home2 in Charlotte, North Carolina. It was a late night of work last night and will probably be again tonight. We did have the pleasure of having pizza last evening with our oldest son Harry, his wife Chelimo, and their son Kip. Regardless of how busy our schedules are, we treasure these times that we can spend with our kids. Staying focused on what is most important is so crucial in living a rich and satisfying life.
I was also interviewed today on The Heart of the Matter podcast hosted by Brian King. It was conducted over a new technology called "Blab," which allows up to four people to have a live video and audio chat while others can observe. It can also be recorded so that it can be replayed. If you are interested in watching this episode, check it out here.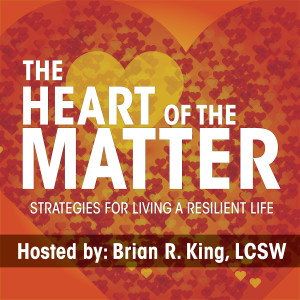 As we sit around the campfire today, let's continue to study our treasure map which is found in the book of Proverbs as we seek the hidden treasures that are contained in the book. We should seek these wisdom nuggets as if they were actually nuggets of gold because they are so much more valuable.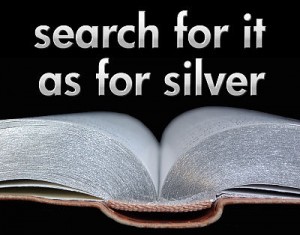 The title for Proverbs Chapter 2 is the "Benefit of Wisdom," and we looked at verses 1-15 yesterday. So, let's continue in the section titled "The Journey of Life" as we start with verse 16 today.
The Benefits of Wisdom
From here let's move on to the "Journey of Life" in verses 16-19.
1. The journey of life
16 Wisdom will save you from the immoral woman,
from the seductive words of the promiscuous woman.
17 She has abandoned her husband
and ignores the covenant she made before God.
18 Entering her house leads to death;
it is the road to the grave.
19 The man who visits her is doomed.
He will never reach the paths of life.
In these verses, a woman tries to tempt a man. Deuteronomy 5 lists 10 commands that God gave. One command was, "Do not have sex with someone else's wife or husband," Deuteronomy [5:18]. The woman in the Book of Proverbs refuses to follow this command. A man who goes to her is in danger.
Solomon is teaching us about other wrong actions. Sometimes wrong actions are attractive. Sometimes evil thoughts tempt us. Sometimes we might think that God's law is not fair. Perhaps the man likes the woman. However, he must not go to her.
We must not do wrong actions when evil thoughts test us. The devil even tested Jesus (Matthew 4:1-11). But, Jesus did nothing that was wrong against God. God gives his wisdom to us. His Word teaches us how we should live.
If we turn from God, it is like leaving your husband or wife. When you became a Christian, you promised to follow God. Evil thoughts may still tempt you. Other religions may tempt you. Sex may tempt you. Do not break your promise to God! 6 "Jesus told him, 'I am the way, the truth, and the life. No one can come to the Father except through me,'" John 14:6.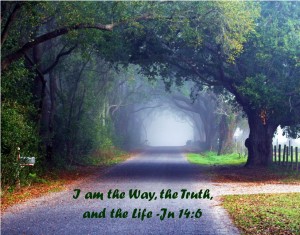 Even Solomon, who wrote the Book of Proverbs, turned away from God in the end. He had many wives. Some followed other religions. With his wives, Solomon prayed to other gods. The Bible says that Solomon's actions were evil (1 Kings 11:1-13). We should learn from Solomon's mistake. Although we may not clearly understand the purpose of God's decrees, we must follow them anyway.
God gave great wisdom to Solomon. Solomon taught wisdom. His Book of Proverbs still teaches wisdom to us today. We must follow God. We must desire God's wisdom. We must not be like Solomon when he turned from God.
1. The land
Let's continue on searching for additional nuggets in verses 20-22.
 20 Follow the steps of good men instead,
and stay on the paths of the righteous.
21 For only the godly will live in the land,
and those with integrity will remain in it.
22 But the wicked will be removed from the land,
and the treacherous will be uprooted.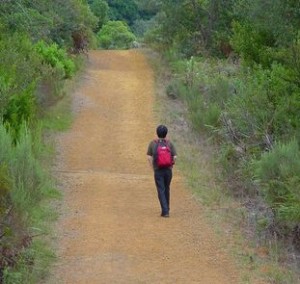 God gave land to the nation of Israel. He warned them to follow his commands. If the nation turned away from God, then they would lose their land (Deuteronomy 28). Solomon knew that God had warned them.
After Solomon, the people served false gods. Some kings were good, but most were evil. God did not punish that nation immediately. God told the people to return to him. They did not return. After a war, they lost their land.
As Christians, our land is not this world. We are only visitors because we belong elsewhere. Our real home is in heaven. "All these people died still believing what God had promised them. They did not receive what was promised, but they saw it all from a distance and welcomed it. They agreed that they were foreigners and nomads here on earth.  Obviously people who say such things are looking forward to a country they can call their own.  If they had longed for the country they came from, they could have gone back.  But they were looking for a better place, a heavenly homeland. That is why God is not ashamed to be called their God, for he has prepared a city for them," Hebrews [11:13]-16.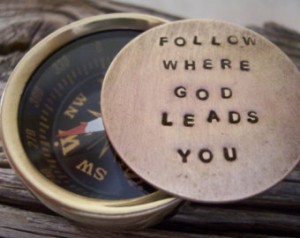 We must follow God. He will lead us to heaven. He has prepared a place for us in heaven. "Don't let your hearts be troubled. Trust in God, and trust also in me. There is more than enough room in my Father's home. If this were not so, would I have told you that I am going to prepare a place for you? When everything is ready, I will come and get you, so that you will always be with me where I am.  And you know the way to where I am going," John 14:1-4.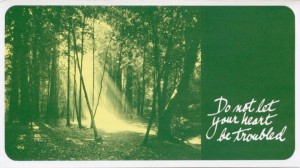 This passage comes to my mind often as I renovate The Big House in Marietta.  As we prepare additional rooms, it is our hearts desire to make it a place where family and friends can stay for rest and relaxation and feel like they are coming home.
Today we continued on our Trek of Proverbs and the journey of life and further discovered we have to be vigilant to do what is right, regardless of whether it is attractive. In doing so, we will be following the trails that lead us to the good land. Think about these points for today, and join us tomorrow as we continue with Proverbs 3 on another day of our Wisdom-Trek, Creating a Legacy.
That will finish our podcast for today. Remember to listen to your daily dose of wisdom on Wisdom-Trek.com, or subscribe on iTunes, Stitcher, SoundCloud, Spreaker, or YouTube so the episodes will be downloaded to you automatically each day. Please share Wisdom-Trek with your family and friends through email, Facebook, Twitter or in person so they can come along with us each day.
Thank you for allowing me to be your guide, mentor, and most of all your friend as I serve you through the Wisdom-Trek podcast and journal each day.
As we take this Trek together, let us always:
Live Abundantly (Fully)
Love Unconditionally
Listen Intentionally
Learn Continuously
Lend to others Generously
Lead with Integrity
Leave a Living Legacy Each Day
This is Guthrie Chamberlain reminding you to Keep Moving Forward, Enjoy Your Journey, and Create a Great Day Every Day! See you tomorrow!