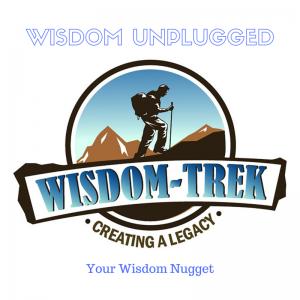 Wisdom-Trek / Creating a Legacy
Welcome to Day 647 of our Wisdom-Trek, and thank you for joining me.
This is Guthrie Chamberlain, Your Guide to Wisdom
The Emergency Room, Life Lessons Learned The Hard Way – Wisdom Unplugged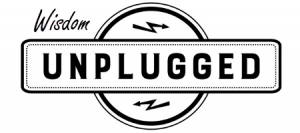 Thank you for joining us for our 5 days per week wisdom and legacy building podcast. This is Day 647 of our trek, and it is time for a special series of stories that will chronicle my recent accident and recovery as we trek Life Lessons Learned the Hard Way.
This accident is a major life event that will change life for me for several months to come. In fact, I would say that it will certainly impact me for the remainder of my life. It is my hope and prayer that as I share that it will also positively impact your life as well.
I have often said, we must accept and live life as it truly is, not as we wish it to be. We don't always know or understand what will become of the uphill climbs and treacherous downhill slopes that we encounter on life's trek. The key is to learn from these events and allow them to effectively become part of our living legacy, which will positively impact our lives and the lives of all those who we impact. So for the next several Tuesday and Thursday Wisdom Nuggets episodes, we will look at…
The Emergency Room  – Life Lessons Learned the Hard Way
First, for my faithful readers and regular listeners to my Wisdom-Trek Podcast and Journal, I want to apologize for the delay in episodes this week. I will get caught up on all the days and get back on schedule as soon as is feasible. If you would like to catch the first episode of this series, go to Day 645.
I ended Day 645 when the Devola Volunteer Rescue Squad was transporting me to Marietta Memorial Hospital with a neck brace and backboard in place. This was after I had gotten kicked off an extension ladder with a chainsaw in hand and landed on the cement walkway below. The EMTs gave me a low dose of morphine to offset the increasing pain in my leg. It seemed like quite a few minutes of prepping me in the ambulance before actually starting to move, but they were very professional, and I felt well taken care of. They also let me know when they were coming up on any rough segments during the drive, realizing that it would accentuate the pain.
We soon arrived at the emergency department of the hospital, where they wheeled me into one of the exam rooms. During major events like this, it is certainly interesting seeing the situation unfold from a first person perspective…From seeing myself being forced backwards from the ladder, falling through the air, hitting the cement walkway below, rolling to a seated position, seeing my leg at an odd angle, laying in the back of the ambulance to seeing the hallway ceilings and bright lights pass by overhead as I was wheeled into the exam room.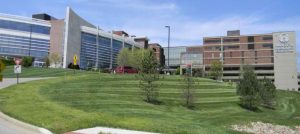 The ER doctor and nurses needed to quickly assess my injuries, especially since I had the neck collar and backboard in place. As they connected me to the monitoring devices, they quickly became concerned with my low heart rate. I informed them that I exercised extensively and also ran 5-7 miles most days, and my resting heart rate was usually 48-50 bpm. You would think trauma like this would have increased my heart rate some, but other than the searing pain in my leg whenever it was moved, I felt a sense of calm.
Regardless of this, the doctor nor the monitor were pleased if my heart rate dropped below 45bpm. This especially became a concern at one point when it dropped to the mid-30s. For the most part, though, my heart rate remained around 50.
Since there could possibly have been neck and back injuries, they informed me that they would have to cut off the t-shirt I was wearing. I was wearing an old t-shirt from the days when we had our computer business and told them that it was my favorite t-shirt. After a minor pause, I followed up with, "Although I do have about 30 more at home."
Sounding somewhat relieved, they said that was good because it was coming off.   They mentioned that they would probably have to cut my blue jeans off.  I assured them that was the only option, as I knew it would be impossible to remove them from my leg.  Fortunately, I had on an old pair that was paint stained and had holes in them. Confident that it was not a back injury, they were able to remove the backboard but left the neck brace in place.
Once they got me stabilized, they let family into the room. I had been resting my eyes during this process since the lights above were quite bright, and what happened next was quite funny, at least to us. As I heard the family shuffle in, I opened my eyes expecting to see Paula's face, but it was not.
Our daughter Elizabeth and my mom, who was also named Elizabeth but passed away in 1999, look almost identical at the same age, even down to the haircut and glasses.  As I opened my eyes, for a brief moment I thought the face that was staring at me with a firm look was my mom's. It flashed through my mind that my accident was a lot more serious than I thought, or she came back from heaven to let me know that what I did was not the wisest decision ever made.
It then dawned on me that it was our daughter, Elizabeth, who was going to let her dad know the same thing as my mom would have. Since Elizabeth lives in Marietta, Paula had called her on the way to the hospital, and she rushed in to see me.   Afterward, we all got a good laugh out of it, and it did help to break some of the tension. Paula set up a text chat with all the kids and updated them throughout the process.
Next came a CT scan of my head, neck, and chest, during which they had to move me from my bed to the machine then back again. Then we went on to the x-ray room for leg and chest x-rays. Again I had to be lifted from my bed to the x-ray table and back.  Each move brought an excruciating pain through my leg. Once back in the ER room, they had to get one more x-ray of my left knee to make sure there was no damage there. That was a portable machine so I stayed in bed for that one.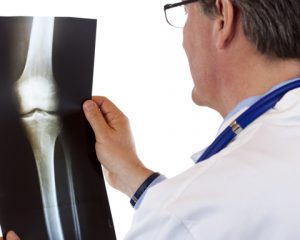 Once the results from the CT scans confirmed that there were no head or neck injuries, they were finally able to remove the neck brace. We are eternally grateful to God that there were no head, neck, or back injuries, all of which would have been much worse. The x-ray did confirm, however, a fracture in my upper femur immediately below the hip ball and socket. The fracture consisted of three pieces.
I was informed that most of the orthopedic surgeries now take place at a smaller branch hospital, and I would need to wait until the orthopedic surgeon staff determined what hospital I would have surgery in. By God's grace, the surgeon that received my case was Dr. Greg Krevchenia, who is the best orthopedic surgeon in the area, and who we knew previously. In fact, when we had our computer business, we sold his father's practice some of their first computers back in the late 1980s. Also by God's grace, the surgery was scheduled for 11:30 am the next day in Marietta Memorial, so I did not have to be transported elsewhere.

Once a room became available I was set for the night. I am so thankful for my brother Jack, his wife Ann, our daughter Elizabeth, and of course, Paula who were with me every moment. Our pastor Peter Bridgewood also visited twice that day, once shortly after my arrival at the emergency room and again later that day. By the time that I was transported to the room it was late evening, so Elizabeth ran out and provided us with dinner.
Paula and I settled in for a fitful night of sleep which as expected included monitoring vitals and another patient being moved into the room around 2 am. We are so thankful for a well-qualified and well-equipped medical facility that was able to take care of our physical crises.
So my life lesson learned the hard way for today is, "Although we do not initially understand why freak or unexpected accidents happen, we can rest in the fact that God is in control of all the little details and is working His purpose in our lives." The Apostle Paul wrote in Philippians 4:19, "And this same God who takes care of me will supply all your needs from his glorious riches, which have been given to us in Christ Jesus."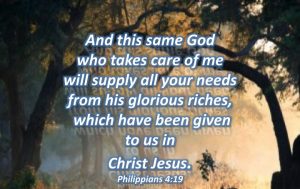 That's a wrap for today's Wisdom Unplugged. Join us each Tuesday and Thursday for more life lessons learned the hard way in subsequent episodes.
Just as you enjoy these nuggets of wisdom, please encourage your friends and family to join us and then come along tomorrow for another day of our Wisdom-Trek, Creating a Legacy.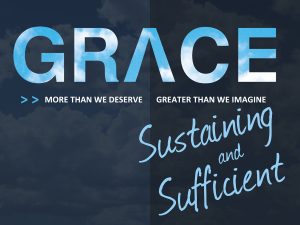 If you would like to listen to any of our past treks or read the Wisdom Journal, they are available at Wisdom-Trek.com.
Thank you for allowing me to be your guide, mentor, and most importantly your friend as I serve you through this Wisdom-Trek podcast and journal each day.
As we take this trek of life together, let us always:
Live Abundantly (Fully)
Love Unconditionally
Listen Intentionally
Learn Continuously
Lend to others Generously
Lead with Integrity
Leave a Living Legacy Each Day
This is Guthrie Chamberlain reminding you to Keep Moving Forward, Enjoy Your Journey, and Create a Great Day Every Day! See you tomorrow for FearLess Friday!