Listen to the Wisdom-Trek episode for today
Get Updates About Wisdom-Trek
Podcast: Play in new window | Download
Subscribe: Apple Podcasts | Android | Email | Google Podcasts | Stitcher | Spotify | RSS | More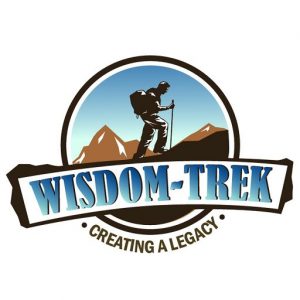 Wisdom-Trek / Creating a Legacy
Welcome to Day 666 of our Wisdom-Trek, and thank you for joining me.
I am Guthrie Chamberlain, Your Guide to Wisdom
Get What's Coming to You – Proverbs 21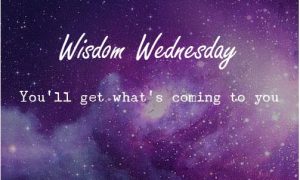 Thank you for joining us for our 5 days per week wisdom and legacy building podcast. Today is Day 666 of our trek, and it is Wisdom Wednesday. Every Wednesday along life's trails we dig for the nuggets of wisdom that are found within the book of Proverbs. Today we will explore Proverbs 20 from The Voice Translation which will give us a fresh perspective on this book of timeless wisdom.
We are broadcasting from our studio at The Big House in Marietta, Ohio. Hazel received her chemo treatment last Thursday and additional medicine via a lumbar puncture on Friday. She seems to be responding well to the treatments considering the strong dosage. Nat, Elizabeth, and all four kids were able to go to the Columbus Zoo on Saturday, which was a great time together with the family. The oncology staff at Nationwide Children's Hospital indicated that they will be switching the treatment regimen in September, which will adversely affect how Hazel feels, so they recommended investing time together doing family activities during August before that. They have an additional trip planned for later this month.
Unlike Hazel's situation where she has done nothing herself to deserve the adverse effects of leukemia and the treatments, Chapter 21 of Proverbs shows a direct correlation between our choices in life and the results of those choices. Proverbs 21 tells us that you…
Get What's Coming to You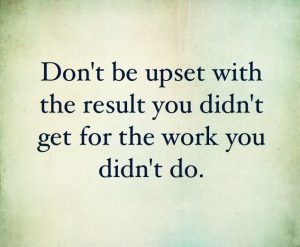 In this chapter, we find an interesting design. "The Eternal" appears in the opening 3 verses and the closing 2 verses, like literary bookends. Set in between these two sections is the topic of justice. This specific arrangement reminds us that God is the beginning and the end— evil can do its worst, but righteousness will prevail.
Verses 9 and 19 are both about a wife that is difficult to get along with. At first, they seem kind of random and out of place, but when we view them in light of the rest of the chapter's main themes, they serve a functional role in the design of the chapter. These verses serve as organizational markers that break up the 3 sections (verses 4-8, 10-18, 20-29).
Bruce Waltke, in his commentary on Proverbs, outlines the chapter this way:
Verses 1-3 The LORD's Sovereign Wisdom
Verses 4-8 The defeat of the wicked
Verse 9 The difficult wife
Verses 10-18 The triumph of the righteous over the wicked
Verse 19 The difficult wife
Verses 20-29 The lasting gratification of the righteous
Verses 30-31 The LORD's Sovereign Wisdom
The main idea is that the wicked will get what's coming to them, but as verse 15 reminds us, "when justice is done, those who are in the right celebrate." God's justice is a good thing, but it's also sobering and should motivate us to pursue faith and wisdom.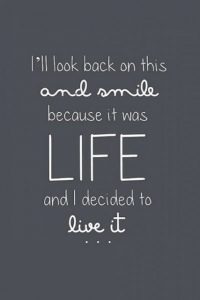 Listen intently as I read Proverbs 21.
1 The king's heart is like a channel of water directed by the Eternal:
He chooses which way He bends it.
2 Everyone may think his own way of living is right,
but the Eternal examines our hearts.
3 To do what is right and to seek justice—
these please Him more than sacrifice.
4 The lamp of the wicked lights his way;
a proud look, an arrogant heart—all sin.
5 A well-thought-out plan will work to your advantage,
but hasty actions will cost you dearly.
6 The fortune made by a swindler
is a fast-burning fog and a recipe for death.
7 Wicked people will be swept up in their own violence
because they refuse to seek justice.
8 Dishonest people walk along the crooked path they have made,
but the innocent travel the straight course they have laid.
9 It is better to dwell outside on the corner of your roof
than to live inside your house with a badgering wife.
10 Wicked people delight in doing bad things;
their neighbors never see even a hint of compassion.
11 A naive person wises up when he sees a mocker punished.
A wise person becomes even wiser just by being instructed.
12 The right-living understands how evildoers operate;
he subverts them and ruins their plans.
13 If you ignore the groans of the poor,
one day your own cries for help will go unanswered.
14 A gift given in secret soothes anger,
and a present offered privately calms fierce rage.
15 When justice is done, those who are in the right celebrate,
but those who make trouble are terrified.
16 People who wander from the way of wise living
will lie down in the company of corpses.
17 Those who live to party, who pursue pleasure, will end up penniless;
those who enjoy lots of wine and rich food will never have money.
18 The wicked become a ransom for those who live right,
and the faithless pay the penalty for their treachery against the upright.
19 You would be better off living in the middle of the desert
than with an angry and argumentative wife.
20 The wise have a generous supply of fine food and oil in their homes,
but fools are wasteful, consuming every last drop.
21 Whoever pursues justice and treats others with kindness
discovers true life marked by integrity and respect.
22 One wise person can rise against a city of mighty men
and cause the citadel they trust to collapse.
23 Guard your words, mind what you say,
and you will keep yourself out of trouble.
24 The name "mocker" applies to one who is proud and pompous
because he is defiantly arrogant.
25 What slackers crave will surely kill them
because they refuse to work.
26 All day, every day the greedy want more,
while those who live right give generously.
27 The offerings of wrongdoers are despicable to God;
it's even worse when they bring them with evil motives.
28 The testimony of a false witness is eventually impeached,
but the person who truly listens will have the last word.
29 The wicked wears a defiant face,
but the right-living plans his path.
30 No one is wise enough or smart enough,
and no plan is good enough to stand up to the Eternal.
31 No matter how well you arm for battle,
victory is determined by Him.
That will conclude our exploration of Proverbs 21. Do you find yourself in the camp of those who are living right or the evil doer? What is your responsibility before the Eternal One?
The precepts found in God's Word have the law of planting and harvesting built into them. You plant good seeds in life, and you will reap a bountiful harvest of good. The opposite is also true. Over the course of our lives, we will harvest what we plant. Each week we will explore a full chapter in Proverbs. I hope that you will join us next week for Chapter 22 so that you can gain wisdom, insight, and understanding for yourself.
The entire book of Proverbs provides us with rich wisdom, insight, and understanding on a myriad of life issues. Regardless of where you are in your faith walk, if you follow the precepts in Proverbs, your life will be rich and satisfying. I encourage you to take them and plant the seeds of wisdom in your heart so that you will reap a harvest of wisdom throughout your life.
Tomorrow we will continue with our 3-minute wisdom nugget that will provide you with a bit of wisdom that, if followed will allow you to grow healthier, wealthier, and wiser each day. So encourage your friends and family to join us and then come along with us tomorrow for another day of our Wisdom-Trek, Creating a Legacy.

Thank you so much for allowing me to be your guide, mentor, and most of all your friend as I serve you through the Wisdom-Trek podcast and journal.
As we take this trek of life together, let us always:
Live Abundantly (Fully)
Love Unconditionally
Listen Intentionally
Learn Continuously
Lend to others Generously
Lead with Integrity
Leave a Living Legacy Each Day
This is Guthrie Chamberlain reminding you to Keep Moving Forward, Enjoy Your Journey, and Create a Great Day Every Day! See you tomorrow!