Listen to the Wisdom-Trek episode for today
Get Updates About Wisdom-Trek
Podcast: Play in new window | Download
Subscribe: Apple Podcasts | Android | Email | Google Podcasts | Stitcher | Spotify | RSS | More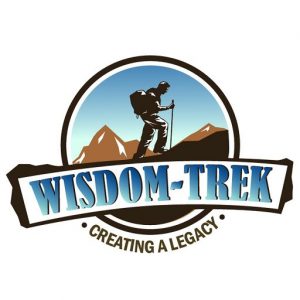 Wisdom-Trek / Creating a Legacy
Welcome to Day 691 of our Wisdom-Trek, and thank you for joining me.
I am Guthrie Chamberlain, Your Guide to Wisdom
How Not to Be a Fool – Proverbs 26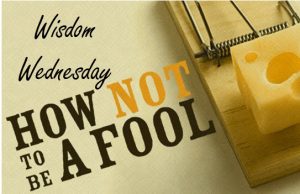 Thank you for joining us for our 5 days per week wisdom and legacy building podcast. Today is Day 691 of our trek, and it is Wisdom Wednesday. Every Wednesday along life's trails we dig for the nuggets of wisdom that are found within the book of Proverbs. Today we will explore Proverbs 26 from The Voice Translation, which will give us a fresh perspective on this book of timeless wisdom.
We are broadcasting from our studio at The Big House in Marietta, Ohio. Since I will be heading back to our construction project in Arizona next week, I will be recording some additional episodes ahead of time. This allows me to focus on the project when I am there. This time we are preparing the bid, budget, and schedule for Phase II of the townhome project that we are working on. It is important that we make a concentrated effort and not make any foolish mistakes that could impact the profitability of the project. This requires that we gain wisdom from the mistakes of the previous phase where we did have time and cost overruns.
Today in Proverbs 26 these lessons are appropriate as we will learn…
How Not to Be a Fool
Chapter 26 contains character portraits of five sketchy individuals:
The Fool (verses 1-12)
The Sluggard (verses 13-16)
The Meddler (verses 17-19)
The Whisperer (verses 20-22)
The Hater (verses 23-28)
This chapter is full of comparisons (the words "like" or "just as" are all over), which usually equates these sketchy people with really bad things ("like a maniac shooting arrows of death," sheesh!). Notice how many comparisons are drawn from the natural world (sparrows, horses, donkeys, lions, etc.). The overall point is clear: "Don't be one of these people!"
Don't be the Fool. He is thoughtless and stupid. He cannot be trusted, nor can he be relied upon. He is a liability to all who send him. Don't be the Sluggard. He recognizes problems but does nothing about them. He begins jobs that he never knows how to finish. He thinks himself wise but he can't get out of bed.
Don't be the Meddler. He goes snooping around and finds nothing but trouble. He causes strife and then calls it a joke. Don't be the Whisperer. He instigates trouble and keeps the animosity burning. He knows which buttons to push and thinks it's delicious fun. Don't be the Hater. He harbors a grudge yet comes off like a friend. He flatters and fawns, but his deception will be brought out into broad daylight.
As you read this chapter, invest time with each character prayerfully contemplating the prospects of each way of life.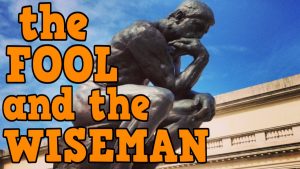 Listen intently as I read Proverbs 26…
1 Like snow in the summer and rain in the time of harvest,
so honor is never fitting for a fool.
2 Like a bird that flits and flutters or a swallow in mid-flight,
so a curse that lacks cause will never come to light.
3 A whip is for the horse, a bridle is for the donkey,
and a rod is for the fool's back.
4 Never answer a fool on his own foolish terms,
or you will become like him;
5 Rather, answer a fool on his own foolish terms,
or he will become wise in his own eyes.
6 Like someone who cuts off his feet or drinks to his ruin,
so is the one who uses a fool to pass on his message.
7 As lame legs are useless, dangling on the crippled,
so is a proverb in the mouth of a fool.
8 Like one who ties a stone in his slingshot,
so is one who honors a fool.
9 Like a thorn in the hand of a drunkard,
so is a proverb in the mouth of a fool.
10 Like an archer who shoots at random and injures everyone,
so is a person who hires a fool or someone off the street.[a]
11 Like a dog who goes back to his own vomit,[b]
so is a fool who always returns to his foolishness.
12 Have you seen a person who is wise in his own sight?
Know that there is more hope for a fool than for him.
13 A lazy person says, "There's a lion in the road!
A lion in the streets!
Another good reason to stay in today."
14 As a door swings on its hinges and goes nowhere,
so a slacker turns over in his bed.
15 Some people are so lazy that they reach for food on the plate
but lack the will to bring it up to their mouths.
16 The slacker sees himself as wiser by far
than seven men who can converse intelligently.
17 Like a man who seizes a wild dog by the ears,
so is anyone who walks by and meddles in someone else's argument.
18 Like a madman who hurls flaming spears and shoots deadly arrows,
19 So is anyone who deceives a neighbor
and then says, "But I was only joking with you."
20 When there is no wood, the fire goes out;
when there is no one to spread gossip, arguing stops.
21 Like charcoal to smoldering embers and dry wood to a fire,
so a hot-tempered man kindles strife.
22 Whispered gossip is like a delicious first course:
it is devoured with pleasure and then penetrates deep within you.
23 Like a shiny glaze[c] coating a rough clay pot,
so are burning lips that conceal an evil heart.
24 One who hates may camouflage it beneath pleasant words,
but deep inside him, treachery still rages;
25 Don't believe him when he speaks kindly
because his heart is completely ruled by evil.[d]
26 And though he covers his hatred with cleverness,
his wicked ways will be publicly exposed.
27 The one who digs a trap for another will fall into it,
and the one who starts rolling a stone will have it roll back over him.
28 Liars take no pity on those they crush with their lies,
and flattery spoils everyone it touches.
That will conclude our exploration of Proverbs 26. We must learn to avoid the bad traits and habits of a fool and the other characters in this chapter so that we can be wise and discerning in all areas of life. The precepts found in God's Word have the law of planting and harvesting built into them. You plant good seeds in life; you will reap a bountiful harvest of good. The opposite is also true. Over the course of our lives, we will harvest what we plant. Each week we will explore a full chapter in Proverbs. I hope that you will join us next week for Chapter 26 so that you can gain wisdom, insight, and understanding for yourself.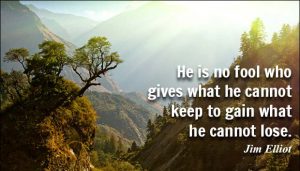 The entire book of Proverbs provides us with rich wisdom, insight, and understanding on a myriad of life issues. Regardless of where you are in your faith walk, if you follow the precepts in Proverbs, your life will be rich and satisfying. I encourage you to take them and plant the seeds of wisdom in your heart so that you will reap a harvest of wisdom throughout your life.
Tomorrow we will continue with our 3-minute wisdom nugget that will provide you with a bit of wisdom that, if followed will allow you to grow healthier, wealthier, and wiser each day. So encourage your friends and family to join us and then come along with us tomorrow for another day of our Wisdom-Trek, Creating a Legacy.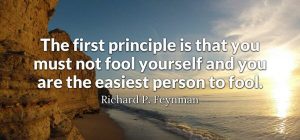 That will finish our trek for today. If you would like to listen to any of the past daily treks or read the associated journals, they are all available at Wisdom-Trek.com. You can also subscribe through iTunes or Google Play so that each day's trek will be downloaded automatically.
Thank you for allowing me to be your guide, mentor, and most of all your friend as I serve you through the Wisdom-Trek podcast and journal.
As we take this trek of life together, let us always:
Live Abundantly (Fully)
Love Unconditionally
Listen Intentionally
Learn Continuously
Lend to others Generously
Lead with Integrity
Leave a Living Legacy Each Day
This is Guthrie Chamberlain reminding you to Keep Moving Forward, Enjoy Your Journey, and Create a Great Day Every Day! See you tomorrow!