Listen to the Wisdom-Trek episode for today (0:04:44)
Get Updates About Wisdom-Trek
Podcast: Play in new window | Download
Subscribe: Apple Podcasts | Android | Email | Google Podcasts | Stitcher | Spotify | RSS | More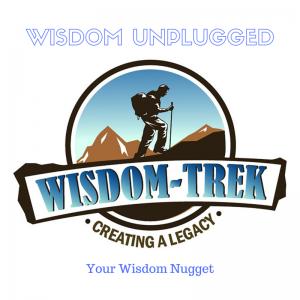 Wisdom-Trek / Creating a Legacy
Welcome to Day 765 of our Wisdom-Trek, and thank you for joining me.
This is Guthrie Chamberlain, Your Guide to Wisdom
Presenting Jesus in the Temple – Wisdom Unplugged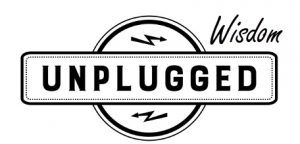 Thank you for joining us for our 5 days per week, wisdom and legacy building podcast. This is Day 765 of our trek, and it is time for a 3-minute mini-trek called Wisdom Unplugged. Due to a heavy travel and activity-filled schedule for the next three to four weeks, our Wisdom-Trek episodes will be shorter so that I can pre-record them.
Yesterday we continued the telling of the complete Christmas story in chronological order with the birth of Christ and the shepherds. The remainder of this week will be focused on the events that took place after Christmas day.
We are broadcasting from our studio at The Big House in Marietta, Ohio. The entire purpose of our celebration of Christmas is the birth of Christ and here is the story that we find in God's Word. So today let us reflect on Luke [2:21]-38.
Today we will read about…
Presenting Jesus in the Temple
· Jesus Is Presented in the Temple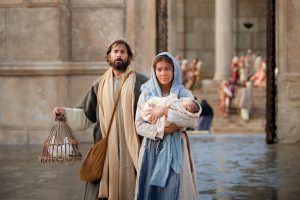 Eight days later, when the baby was circumcised, he was named Jesus, the name given him by the angel even before he was conceived.
Then it was time for their purification offering, as required by the law of Moses after the birth of a child; so his parents took him to Jerusalem to present him to the Lord.  The law of the Lord says, "If a woman's first child is a boy, he must be dedicated to the Lord." So they offered the sacrifice required in the law of the Lord—"either a pair of turtledoves or two young pigeons."
· The Prophecy of Simeon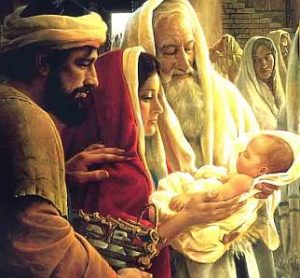 At that time there was a man in Jerusalem named Simeon. He was righteous and devout and was eagerly waiting for the Messiah to come and rescue Israel. The Holy Spirit was upon him and had revealed to him that he would not die until he had seen the Lord's Messiah. That day the Spirit led him to the Temple. So when Mary and Joseph came to present the baby Jesus to the Lord as the law required,  Simeon was there. He took the child in his arms and praised God, saying,
"Sovereign Lord, now let your servant die in peace,
as you have promised.
I have seen your salvation,
which you have prepared for all people.
He is a light to reveal God to the nations,
and he is the glory of your people Israel!"
Jesus' parents were amazed at what was being said about him. Then Simeon blessed them, and he said to Mary, the baby's mother, "This child is destined to cause many in Israel to fall, and many others to rise. He has been sent as a sign from God, but many will oppose him. As a result, the deepest thoughts of many hearts will be revealed. And a sword will pierce your very soul."
· The Prophecy of Anna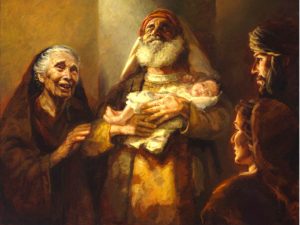 Anna, a prophet, was also there in the Temple. She was the daughter of Phanuel from the tribe of Asher, and she was very old. Her husband died when they had been married only seven years. Then she lived as a widow to the age of eighty-four. She never left the Temple but stayed there day and night, worshiping God with fasting and prayer. She came along just as Simeon was talking with Mary and Joseph, and she began praising God. She talked about the child to everyone who had been waiting expectantly for God to rescue Jerusalem.
That concludes the third day of our Christmas Story. Tomorrow will be our fourth day of the Christmas story as we explore the visit of the Wise Men. Thank you for joining me on this trek called life. Encourage your friends and family to join us and then come along tomorrow for another day of our Wisdom-Trek, Creating a Legacy.
If you would like to listen to any of the past 764 daily treks or read the daily journal, they are available at Wisdom-Trek.com. You can also subscribe to iTunes and Google Play so that each day's trek will be downloaded automatically.
Thank you for allowing me to be your guide, mentor, and most importantly your friend as I serve you through the Wisdom-Trek podcast and journal each day.
As we take this trek together, let us always:
Live Abundantly (Fully)
Love Unconditionally
Listen Intentionally
Learn Continuously
Lend to others Generously
Lead with Integrity
Leave a Living Legacy Each Day
This is Guthrie Chamberlain reminding you to Keep Moving Forward, Enjoy Your Journey, and Create a Great Day Every Day! See you tomorrow for Wisdom Wednesday!