Listen to the Wisdom-Trek episode for today (0:07:10)
Get Updates About Wisdom-Trek
Podcast: Play in new window | Download
Subscribe: Apple Podcasts | Android | Email | Google Play | Stitcher | RSS | More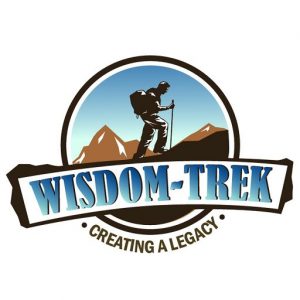 Wisdom-Trek / Creating a Legacy
Welcome to Day 931 of our Wisdom-Trek, and thank you for joining me.
I am Guthrie Chamberlain, Your Guide to Wisdom
Who Wrote the Book of Proverbs? – Wisdom Wednesday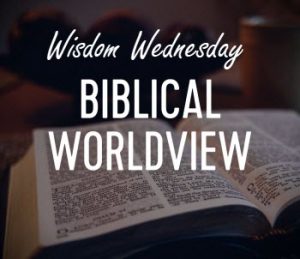 Thank you for joining us for our five days per week wisdom and legacy building podcast. We are broadcasting from our studio at The Big House in Marietta, Ohio. Today is Day 931 of our trek, and it is Wisdom Wednesday.
Creating a Biblical worldview is important to have a proper perspective on today's current events. To establish a Biblical worldview, it is required that you also have a proper understanding of God's word. Especially in our western cultures, we do not fully understand the Scriptures from the mindset and culture of the authors.
In order to help us all have a better understanding of some of the more obscure passages in God's word, we are investing Wisdom Wednesday reviewing a series of essays from one of today's most prominent Hebrew Scholars Dr. Micheal S. Heiser. He has compiled these essays into a book titled I Dare You Not to Bore Me with the Bible.
If asked who wrote the Book of Proverbs, most people who know anything about the Bible would probably say Solomon. It is my favorite book of the Bible, and that is the name that comes to my mind. Today's essay explores…
Who Wrote the Book of Proverbs?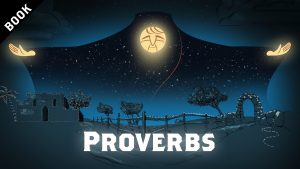 The first chapter and verse of Proverbs announce: "These are the proverbs of Solomon, David's son, king of Israel." This is reiterated in Proverbs 10:1 and Proverbs 25:1. By its own testimony, though, the book of Proverbs had many authors. Proverbs 24:23 tell us, "Here are some further sayings of the wise," which literally means, wise ones. This same idea that the proverbs in the book were written by a number of sages is reiterated in Proverbs 1:6 and [22:17]. We find that old traditions die hard, and the authorship of these proverbs is still debated. What role did Solomon actually play in writing this Wisdom literature?
· Solomon Had a Pen Name
In some passages of Proverbs, the sages who wrote the book are named. Proverbs 30 was written by Agur, son of Jakeh as is noted in Proverbs 30:1.  An interesting fact is that we know nothing else about him. Some believe Agur is a pen name for Solomon. However, there is little evidence to support this. The name may also be translated more commonly as "the assembler," which may point to an anonymous collector of Proverbs who also wrote chapter 30.
Proverbs 31:1 informs us that King Lemuel wrote the famous chapter about the virtuous woman. In this verse, we learn that Lemuel was taught proverbs by his mother. There is little else known about this elusive king. Jewish tradition views the writer as yet another pen name of Solomon, but there is no reliable proof for this connection.
· In the Tradition of Solomon
Proverbs 25:1 provides another insight into authorship, "These are more proverbs of Solomon, collected by the advisers of King Hezekiah of Judah."  The word translated "copied" can also mean "transcribed." This suggests that some of the proverbs, perhaps chapters 25-29, were produced by scribes living in the days of Hezekiah which was 715-687 BC, well after the lifetime of Solomon.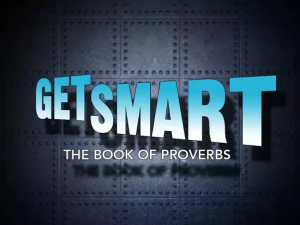 At least one anonymous sage did contribute to Proverbs. Portions of Proverbs 22-23 come from an Egyptian wisdom text composed before Solomon's lifetime The Instruction of Amenemope. In addition, Proverbs [1:25] appears to be quoting Jeremiah 20:7 and certain portions of Zechariah 7. However, just because there may have been later additions to the book of Proverbs doesn't mean the entire book is dated later than Solomon. There is also the possibility that Jeremiah and Zechariah were drawing on Proverbs.
· In the Tradition of Egypt
Because Proverbs 22-23 draws on an ancient Egyptian wisdom text that pre-dates Solomon, it seems likely that Solomon may be one of the authors. In addition, the literary patterning in large sections of Proverbs (10:1-[22:16]) mirrors ancient Egyptian wisdom literature, in which Egyptian scribes gave collections of sayings a formal title and prologue. Keep in mind that Solomon married an Egyptian as one of his wives, so certain literature may have come from there and been shared by Solomon as the Book of Proverbs.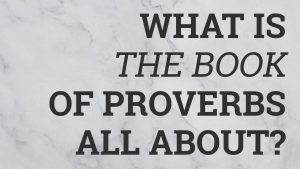 So who wrote these proverbs? Solomon did write the majority of it, but he had good and wise company.
Next Wisdom Wednesday we will continue with the Old Testament as we look at Dr. Heiser's next essay titled "Immanuel's Mother: Virgin or Not?" I believe you will find this another interesting topic to consider as we build our Biblical worldview.
Tomorrow we will continue with our 3-minute Humor nugget that will provide you with a bit of cheer and help you to lighten up and live a rich and satisfying life. So encourage your friends and family to join us and then come along with us tomorrow for another day of our Wisdom-Trek, Creating a Legacy.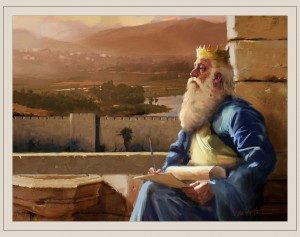 If you would like to listen to any of our past 930 treks or read the Wisdom Journal, they are available at Wisdom-Trek.com. I encourage you to subscribe to Apple Podcast or Google Play so that each day's trek will be downloaded automatically.
Thank you so much for allowing me to be your guide, mentor, and most of all your friend as I serve you through the Wisdom-Trek podcast and journal.
As we take this trek together, let us always:
Live Abundantly (Fully)
Love Unconditionally
Listen Intentionally
Learn Continuously
Lend to others Generously
Lead with Integrity
Leave a Living Legacy Each Day
I am Guthrie Chamberlain reminding you to Keep Moving Forward, Enjoy Your Journey, and Create a Great Day Everyday! See you tomorrow!