Listen to the Wisdom-Trek episode for today (0:08:36)
Get Updates About Wisdom-Trek
Podcast: Play in new window | Download
Subscribe: Apple Podcasts | Android | Email | Google Podcasts | Stitcher | Spotify | RSS | More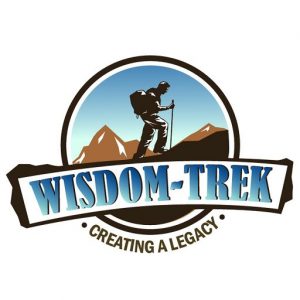 Wisdom-Trek / Creating a Legacy
Welcome to Day 741 of our Wisdom-Trek, and thank you for joining me.
I am Guthrie Chamberlain, Your Guide to Wisdom
Particular Applications of a Biblical Worldview – Wisdom Wednesday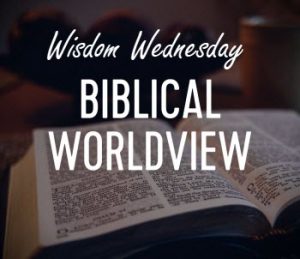 Thank you for joining us for our 5 days per week wisdom and legacy building podcast. Today is Day 741 of our trek, and it is Wisdom Wednesday. We continue this Wednesday to explore new trails on how to gain wisdom through a Biblical worldview. The first few weeks we are plotting out what a Biblical worldview is and why it is so important as a Christ follower to interpret life through the lenses of a Biblical worldview.
Once we lay the foundation, we will then look at current issues that impact our world and society and explore them through the lens of a Biblical Worldview, instead of the lens of our society, culture, modern media, or social media. I do not desire to tell you what to think, but teach you how to think, so that you may be able to filter current issues and events through your Biblical worldview. You may not always agree with my view, and that is okay. I am open to any comments that you may have on the subjects that we explore.
We are broadcasting from our studio at The Big House in Marietta, Ohio. This week of Thanksgiving in the United States is a time for reflection and thankfulness of the freedom that we have. Freedom of worship, freedom of speech, freedom to choose, freedom to work hard and prosper.
As Christ followers, this freedom allows us to explore and discuss why we view our world through the lens of a Biblical Worldview. We should be thankful and never take it for granted.
Last week on our Wisdom Wednesday we explored the General Implications of a Biblical Worldview, and today we will conclude our introduction with just some highlights of what we will be exploring in the coming weeks. If you missed listening to the last four Wisdom Wednesdays, it would be good to go back to understand the foundation of a Biblical worldview. Today we will explore…
Particular Applications of a Biblical Worldview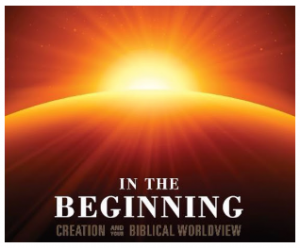 While many examples could be offered, here are six particular applications where a Biblical worldview provides a difference in perspective:
Technology—Technology can become either an instrument through which we fulfill our role as God's stewards or an object of worship that will eventually rule us. A Biblical worldview provides balance and insight for understanding this crucial aspect of twenty-first-century life.
Sexuality and Marriage—Sexuality has become a major topic for those entering the third millennium. Much confusion exists among Christians and non-Christians. Sexuality is good in the covenant relationship of mutual self-giving marriage. Sexual intimacy, separated from covenant marriage, in heterosexual or homosexual relations is sinful and has a distorted meaning, a self-serving purpose and negative consequences for the Christ follower.
The Environment—Environmental stewardship means we have a responsibility to the nonhuman aspects of God's creation. Since God's plan of redemption includes his earthly creation, as well as human (as is listed in Romans

[8:18]

–27), we should do all we can to live in it carefully and lovingly.
The Arts and Recreation—The arts and recreation are understood as legitimate and important parts of human creativity and community. They express what it means to be created as God's image bearers. We need to develop critical skills of analysis and evaluation so that we are informed, intentional, and reflective about what we create, see, and do.
Science and Faith—For almost two centuries science has been at the forefront of our modern world. We must explore how we see scientific issues from the vantage point of a Biblical worldview. An understanding of God includes the knowledge we gain through scientific investigation. With the lens of faith in place, a picture of God's world emerges that complements and harmonizes the findings of science and the teachings of Scripture.
Vocation—Important for any culture is an understanding of work. Work is a gift from God and is to be pursued with excellence for God's glory. We recognize that all honest professions are honorable, that the gifts and abilities we have for our vocation which is our calling comes from God, and that prosperity, promotions, and success come from God.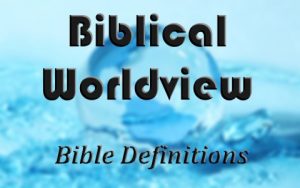 These are only a few examples that we will explore in depth on subsequent "Wisdom Wednesday" episodes. These discussions will help you shape your thinking in many areas so that you can adopt a Biblical Worldview in every area of life. 
As we conclude, Biblical thinking must surely outrank all other endeavors to the improvement of the mind in pursuit of truth, taking every thought captive to Jesus Christ as we are instructed in 2 Corinthians 10:5, "We destroy every proud obstacle that keeps people from knowing God. We capture their rebellious thoughts and teach them to obey Christ." Two other places in the book of 2 Corinthians Paul reminds us that we cannot presume that our thinking is Christ-centered. In 2 Corinthians 3:14, we learn that the minds of the Israelites were hardened, "But the people's minds were hardened, and to this day whenever the old covenant is being read, the same veil covers their minds so they cannot understand the truth. And this veil can be removed only by believing in Christ."
In 2 Corinthians 4:4 Paul says, "Satan, who is the god of this world, has blinded the minds of those who don't believe. They are unable to see the glorious light of the Good News. They don't understand this message about the glory of Christ, who is the exact likeness of God."

So today, as in the days of the Corinthian correspondence, our minds and our thinking are ensnared by the many challenges and opposing worldviews in today's world. Like Paul and Bernard of Clairvaux several centuries after him, we must combine the intellectual with the moral and spiritual expounded in Bernard's famous statement:
Some seek knowledge for
The sake of knowledge:
That is curiosity;
Others seek knowledge so that
They themselves may be known:
That is vanity;
But there are still others
Who seek knowledge in
Order to serve and edify others;
And that is charity.
That is the essence of serious Biblical worldview thinking—bringing every thought captive to the lordship of Jesus Christ in order to serve and edify others. It is not so we can win arguments because a man convinced against his will is of the same opinion still. It is to present logical and Biblical thinking to spur others to study God's Word so that they too can align their thoughts with God's thoughts. This will allow them to become bearers of His image. That is a high calling indeed as we move forward and faithfully in the twenty-first century.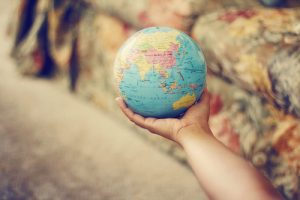 Next week for Wisdom Wednesday we will select a prominent topic and explore it through a Biblical Worldview. Each week we will choose hot topics that are prevalent today and explore them through a Biblical lens. If you have any topics that you would like us to cover, please email them to me at guthrie@wisdom-trek.com.
Tomorrow we will continue with our 3-minute wisdom nugget that will provide you with a bit of wisdom that, if followed will allow you to grow healthier, wealthier, and wiser each day. So encourage your friends and family to join us and then come along with us tomorrow for another day of our Wisdom-Trek, Creating a Legacy.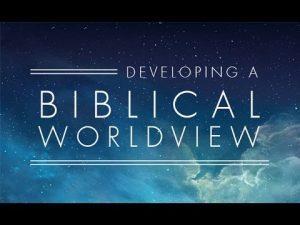 That will finish our trek for today. If you would like to listen to any of our past 740 treks or read the Wisdom Journal, they are available at Wisdom-Trek.com. You can also subscribe to iTunes or Google Play so that each day's trek will be downloaded automatically.
Thank you so much for allowing me to be your guide, mentor, and most of all your friend as I serve you through the Wisdom-Trek podcast and journal.
As we take this trek of life together, let us always:
Live Abundantly (Fully)
Love Unconditionally
Listen Intentionally
Learn Continuously
Lend to others Generously
Lead with Integrity
Leave a Living Legacy Each Day
This is Guthrie Chamberlain reminding you to Keep Moving Forward, Enjoy Your Journey, and Create a Great Day Every Day! See you tomorrow!