Listen to the Wisdom-Trek episode for today
Get Updates About Wisdom-Trek
Podcast: Play in new window | Download
Subscribe: Apple Podcasts | Android | Email | Google Podcasts | Stitcher | Spotify | RSS | More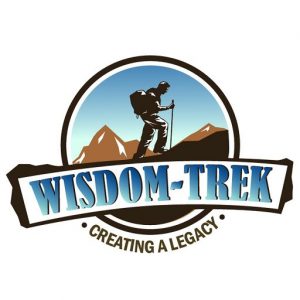 Wisdom-Trek / Creating a Legacy
Welcome to Day 641 of our Wisdom-Trek, and thank you for joining me.
I am Guthrie Chamberlain, Your Guide to Wisdom
Being Wise Before God – Proverbs 16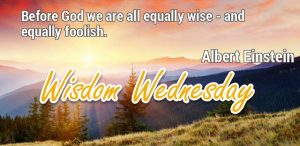 Thank you for joining us for our 5 days per week wisdom and legacy building podcast. Today is Day 641 of our trek, and it is Wisdom Wednesday. Every Wednesday along life's trails we dig for the nuggets of wisdom that are found within the book of Proverbs. Today we will explore Proverbs 16 from The Voice Translation, which will give us a fresh perspective on this book of timeless wisdom.
We are broadcasting from our studio at The Big House in Marietta, Ohio. As we celebrate Independence Day in the United States this week, it does give us an opportunity to pause, reflect, and be grateful for the freedoms that we enjoy. If you live elsewhere in the world, I pray that you also have the opportunity to enjoy the freedom to live, work, play, and worship without fear of reprisal. Regardless of our societal freedoms that we have, as Christ followers we do have freedom from the bondage and penalty of our unwise choices and actions. This freedom comes through the perfect advocate, Jesus Christ. As the Apostle Paul wrote in his letter in Galatians 5:1, "So Christ has truly set us free. Now make sure that you stay free, and don't get tied up again in slavery to the law." Understanding and accepting this freedom is found in our topic for today in Proverbs 16 which is…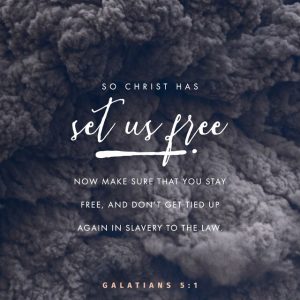 Being Wise Before God
Chapters 10-15 contained proverbs that use contrast as a teaching tool. Here Chapter 16 shifts to a comparison style model. Basically, the "but, but, but" of Chapter 12 is replaced with "and, and, and." These comparison sayings often state one basic idea and go on to explore it in two ways. It's like studying an object first with one eye shut and then again with both eyes open. You gain a new appreciation for its depth and substance.
This chapter continues to frequently use God's personal covenant name, Yahweh. Of the 375 Proverbs of Solomon (10:1-[22:16]) only 55 use the name Yahweh, and nearly half of those are in these two chapters (9 times in Chapter 15, 11 times in Chapter 16). What do you think accounts for this high concentration of God's name?
This collection of proverbs has three main sections: wisdom for living before Yahweh (verses 1-9), wisdom for how to behave in the presence of a king (verses 10-15), and wisdom for getting along in God's world (16-33). These proverbs are trying to point us down the path of wisdom in three significant realms of life: God, authority, and our community.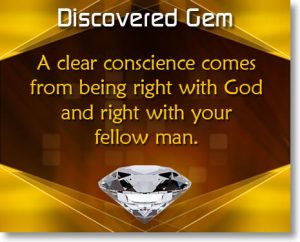 Finally, notice the recurring theme of God's sovereignty that's peppered throughout, interspersed in verses 1 and 9 as well as verses 25 and 33. The underlying point is clear, "Hey, don't forget!" the author reminds us, "People make many plans, but the final say is up to God."
Listen intently as I read Proverbs 16:
1 People go about making their plans,
but the Eternal has the final word.
2 Even when you think you have good intentions,
He knows your real motives.
3 Whatever you do, do it as service to Him,
and He will guarantee your success.
4 The Eternal made everything for a reason.
Even wrongdoers fit in His plans; troubled times await them.
5 He abhors arrogant people.
Make no mistake about it! They will be punished!
6 The penalty of sin is removed by love and loyalty;
and by devotion to the Eternal, evil is avoided.
7 When people make good choices, He is pleased;
He even causes their enemies to live peacefully near them.
8 Better to have little and stand for what is right
than to become rich by doing what is wrong.
9 People do their best making plans for their lives,
but the Eternal guides each step.
10 The king makes a decision under divine inspiration,
but he must never render an unfair judgment.
11 The Eternal requires that business be conducted honestly;
He wants fairness in all your dealings.
12 When kings commit evil, it is despicable,
because their thrones should be built on justice.
13 Kings admire those who tell the truth;
they adore those who set the record straight.
14 A king's rage signals that people will die,
but whoever is wise will pacify him.
15 If a king is smiling brightly, life will be granted;
his favor is like a cloud swelled with the first spring rain.
16 How much better it is to receive wisdom than the riches of gold
and to gain understanding over some silver prize!
17 The highway of the just bypasses evil;
those who watch where they're going protect their lives from sin.
18 Pride precedes destruction;
an arrogant spirit gives way to a nasty fall.
19 It is better to be humble and live among the poor,
than to divide up stolen property with the proud.
20 Those devoted to instruction will prosper in goodness;
those who trust in the Eternal will experience His favor.
21 The wise at heart have a reputation for understanding;
pleasant words make the lips more persuasive.
22 Understanding for those who have it is a spring of life,
but it is pointless to try and instruct a fool.
23 From a wise heart flow careful words;
wise words make the lips more persuasive.
24 Pleasant words are like a honeycomb:
they drip sweet food for life and bring health to the body.
25 Before every person lies a road that seems to be right,
but at the end of that road death and destruction wait.
26 People work to stay alive,
pressed daily by their need to eat.
27 Good-for-nothings conjure up evil ideas;
their conversations fuel destructive fires.
28 Perverse people stir up contention;
gossip makes best friends into enemies.
29 Violent people try to recruit their neighbors,
wanting to lead them down the vile path of evil they have chosen.
30 Body language can expose a person's intentions:
whoever winks the eye is planning perversity;
whoever purses his lips is intent on evil.
31 Gray hair is a crown of honor,
earned by living the right kind of life.
32 It is better to be a patient man than a mighty warrior,
better to be someone who controls his temper than someone who conquers a city.
33 We may try to control the roll of the dice,
but actually, the Eternal decides what they will determine.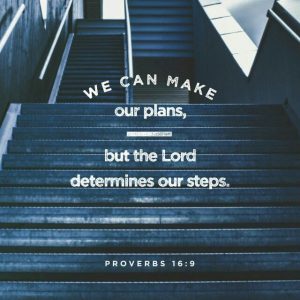 That will conclude our exploration of Proverbs 16. The questions for today are: "Are you wise before God? Do you fully understand that The Eternal has the final word and what He decides will be determined?" This does not mean that we sit around on our hands, for we are supposed to be good managers of all that The Eternal has given to us. Once we have done what we can, then the outcome is in God's hands. Each week we will explore a full chapter in Proverbs. I hope that you will join us next week for Chapter 17 so that you can gain wisdom, insight, and understanding for yourself.
The entire book of Proverbs provides us with rich wisdom, insight, and understanding on a myriad of life issues. Regardless of where you are in your faith walk, if you follow the precepts in Proverbs, your life will be rich and satisfying. I encourage you to take them and plant the seeds of wisdom in your heart so that you will reap a harvest of wisdom throughout your life.
Tomorrow we will hike another short trail of Wisdom Unplugged where we will discover an inspirational wisdom quote. So encourage your friends and family to join us and then come along with us tomorrow for another day of Wisdom-Trek, Creating a Legacy.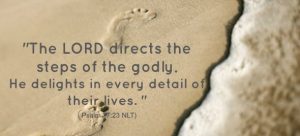 That will finish our trek for today. If you would like to listen to any of our past treks or read the Wisdom Journal, they are available at Wisdom-Trek.com. You can also subscribe at iTunes or Google Play so that each day's trek will be downloaded automatically.
Thank you so much for allowing me to be your guide, mentor, and most of all your friend as I serve you through the Wisdom-Trek podcast and journal.
As we take this trek of life together, let us always:
Live Abundantly (Fully)
Love Unconditionally
Listen Intentionally
Learn Continuously
Lend to others Generously
Lead with Integrity
Leave a Living Legacy Each Day
This is Guthrie Chamberlain reminding you to Keep Moving Forward, Enjoy Your Journey, and Create a Great Day Every Day! See you tomorrow!