Listen to the Wisdom-Trek episode for today (0:06:43)
Get Updates About Wisdom-Trek
Podcast: Play in new window | Download
Subscribe: Apple Podcasts | Android | Email | Google Play | Stitcher | RSS | More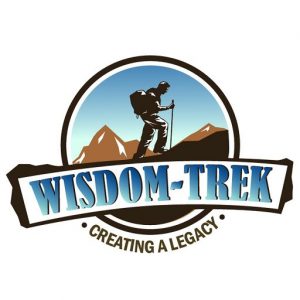 Wisdom-Trek / Creating a Legacy
Welcome to Day 924 of our Wisdom-Trek, and thank you for joining me.
This is Guthrie Chamberlain, Your Guide to Wisdom
Challenging Fear – Meditation Monday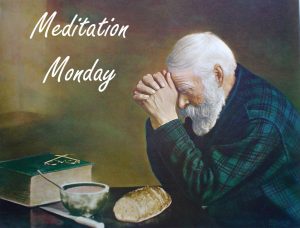 Thank you for joining us today for our five days per week wisdom and legacy building podcast. We are broadcasting from our studio at The Big House in Marietta, Ohio. This is Day 924 of our trek, and it is time for Meditation Monday.
Taking time to relax, refocus, and reprioritize our lives is crucial in order to create a living legacy. For you, it may just be time alone for quiet reflection. You may utilize structured meditation practices. In my life meditation includes reading and reflecting on God's Word and praying. It is a time to renew my mind, refocus on what is most important, and make sure that I am nurturing my soul, mind, and body. As you come along with me on our trek each Meditation Monday, it is my hope and prayer that you too will experience a time for reflection and renewing of your mind. 
I find that so many people are fearful today. Fear of the political situation. Fear of financial crises. Fear of health issues. Fear of abandonment. Fear of the future. There is a healthy fear that we should have of imminent danger, but most fear is not healthy. In our Meditation Monday today I want us to reflect on…
Challenging Fear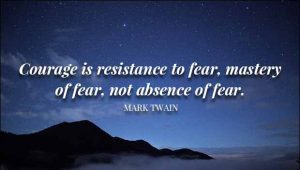 We are told in 1 John 4:18,"Such love has no fear, because perfect love expels all fear. If we are afraid, it is for fear of punishment, and this shows that we have not fully experienced his perfect love."
Most of us struggle with fear of one sort or another at various seasons of life. Some mild, some serious, some healthy, and some unhealthy and self-defeating.
Healthy fear is a self-protective mechanism. We rightly fear (or should) driving through a red light or doing anything that could hurt us or others. Unhealthy fear is that which is caused by someone who hurt us deeply, especially when we bury and deny it. This fear can become floating anxiety and cause us to be fearful of everyday living, separate us from close relationships and cause loneliness, give us ulcers or other physical ills, or cause us to hide it and "protect" ourselves with anger.
Fears that are relatively harmless can often be overcome by doing the thing we fear and thereby reconditioning our response to the particular thing we fear.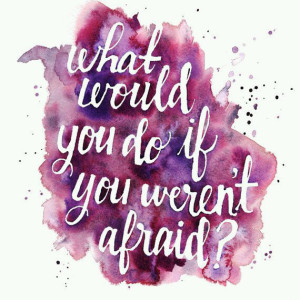 Unhealthy or self-defeating fears need to be dealt with at their root cause. For example, if you were abused or abandoned as a child, you may be fearful of being treated the same way as an adult. Unless you face and resolve this fear, you will tend to either withdraw from close relationships or be attracted to people who will repeat the abuse or abandonment you experienced in the past. Sadly, the things you fail to resolve you are destined to repeat.
As today's Scripture points out, "Such love has no fear, because perfect love expels all fear." Thus,
to be made perfect in love means we need to resolve any unhealthy fears. To do this, these fears need to be recognized and if repressed, they need to be brought into the conscious mind so they can be confronted and resolved.
Look at the symptoms in your life. Do you avoid close relationships? Is your life filled with anxiety? Are you an angry person? Do you have any impaired close relationships? Is your marriage a wreck? If any of these apply to you, chances are you may have unresolved fear. So when you pray, admit these and any other issues to God and ask him to give you the courage to see the root cause of these—and to lead you to the help you need to overcome these.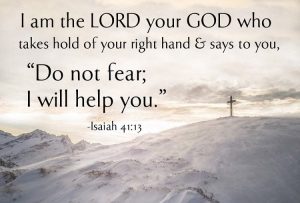 Ultimately all unhealthy fear is rooted in our mindset and requires changing the way we think. The underlying cause is a lack of faith that God loves you and is ready and willing to help you. As a Christ-follower we should not be plagued by the fear and anxiety of the world. We are instructed in Romans 12:2, "Don't copy the behavior and customs of this world, but let God transform you into a new person by changing the way you think. Then you will learn to know God's will for you, which is good and pleasing and perfect."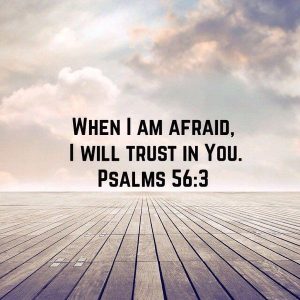 As we resolve unhealthy fears, we open ourselves to love, and the more we are filled with God's love, the less fearful we will be "because perfect love expels all fear."
Next week we will continue our trek on Meditation Monday as we take time to reflect on what is most important in creating our living legacy. On tomorrow's trek, we will explore another wisdom quote. This 3-minute wisdom supplement will assist you in becoming healthy, wealthy, and wise each day. Thank you for joining me on this trek called life. Encourage your friends and family to join us and then come along tomorrow for another day of our Wisdom-Trek, Creating a Legacy.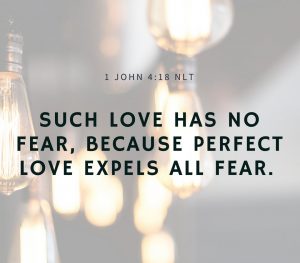 If you would like to listen to any of the past 923 daily treks or read the daily journal, they are available at Wisdom-Trek.com. I encourage you to subscribe to Apple Podcast and Google Podcast so that each day's trek will be downloaded automatically.
Thank you for allowing me to be your guide, mentor, and most of all your friend as I serve you through the Wisdom-Trek podcast and journal.
As we take this trek together, let us always:
Live Abundantly (Fully)
Love Unconditionally
Listen Intentionally
Learn Continuously
Lend to others Generously
Lead with Integrity
Leave a Living Legacy Each Day
I am Guthrie Chamberlain reminding you to Keep Moving Forward, Enjoy Your Journey, and Create a Great Day Everyday! See you tomorrow!