Listen to the Wisdom-Trek episode for today
Get Updates About Wisdom-Trek
Podcast: Play in new window | Download
Subscribe: Apple Podcasts | Android | Email | Google Play | Stitcher | RSS | More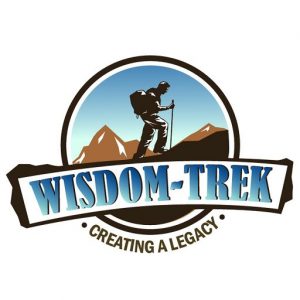 Wisdom-Trek / Creating a Legacy
Welcome to Day 689 of our Wisdom-Trek, and thank you for joining me.
This is Guthrie Chamberlain, Your Guide to Wisdom
What Is Success? – Mindshift Monday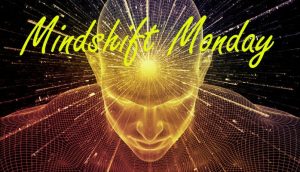 Thank you for joining us for our 5 days per week wisdom and legacy building podcast. This is Day 689 of our trek, and it is time for our Mindshift Monday series. Wisdom-Trek's primary focus is to assist you in creating your living legacy. Creating your living legacy can only be accomplished by gaining wisdom in many areas of life. You can only gain wisdom by changing what you allow to go into your mind which is a result of changing the way you think.
In other words to create your living legacy, you must choose to be in a continual mode of Mindshift. It is easy to get stuck in a mindset that your current circumstances cannot be changed. This is not true, but you must understand this fundamental principle, "In order to change your life, you must change how you think and what you think about." Our Mindshift Monday podcast and journal will be to provide you practical ways to make a mind-shift to a rich and satisfying life. 
We are broadcasting from our studio at The Big House in Marietta, Ohio. This past weekend was a beautiful fall weekend filled with many outdoor activities. The annual Sternwheel Festival in Marietta was this past weekend also. There are always many events going on with the highlight being a huge fireworks display on Saturday night.
It rivals anything that is put on by larger cities with the fireworks being set off from a barge on the Ohio river. The fireworks display over the confluence of the Muskingum and Ohio rivers with dozens of boats watching from the river and thousands of people on the shoreline. When we are in town, we do try to attend at least the fireworks. With the great weather, the Sternwheel Festival certainly was successful this year.
With our connected society of today, we hear a lot about success. So the question has to be asked…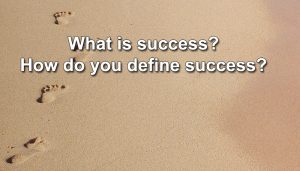 What Is Success?
Over many years I have collected inspirational and motivational quotes covering a variety of topics. Many of them do deal with success and what success really means. When they are all synthesized down, I have come to the conclusion that success is choosing to give of yourself to a life of legacy that is greater than yourself which will have a positive impact on your world. Seven key elements will make us a living legacy.
1. Knowing the truth and accepting it.
Since success is a choice, it involves a decision. Success is knowing the truth and accepting it. Our lives are filled with the instant gratification of fast foods, cheap thrills, entitlements, victim mentalities, false hopes and foundations of sand. We live in a day of shortcuts, loopholes, and "one more for the road," as we look for a way to escape reality. We are not truly successful, though, until we know what is right and then do it.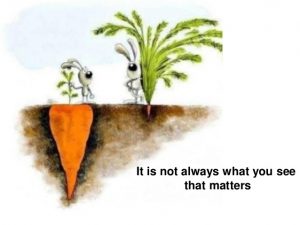 2. Finding a need and filling it.
Many people can find a need, point to the problem, and size up the situation. Only a successful person goes that next step beyond finding the need. They endeavor to fill it.
The story of the Good Samaritan vividly illustrates the difference between finding a need and filling a need. Here is the story from Luke 10:30-37, "Jesus replied with a story: A Jewish man was traveling from Jerusalem down to Jericho, and he was attacked by bandits. They stripped him of his clothes, beat him up, and left him half dead beside the road.
 By chance a priest came along. But when he saw the man lying there, he crossed to the other side of the road and passed him by. A Temple assistant walked over and looked at him lying there, but he also passed by on the other side.
Then a despised Samaritan came along, and when he saw the man, he felt compassion for him. Going over to him, the Samaritan soothed his wounds with olive oil and wine and bandaged them. Then he put the man on his own donkey and took him to an inn, where he took care of him. The next day he handed the innkeeper two silver coins, telling him, 'Take care of this man. If his bill runs higher than this, I'll pay you the next time I'm here.'
'Now which of these three would you say was a neighbor to the man who was attacked by bandits?' Jesus asked.
The man replied, 'The one who showed him mercy.'
Then Jesus said, 'Yes, now go and do the same.'
Every time you do what is responsible and fill a need by helping someone else understand that when you help others that are in need, you also are helping yourself. As Zig Ziglar put it, "You can get everything in life you want if you help enough other people get what they want."
3. Facing a challenge and meeting it.
Once you determine that you will take on the responsibility of accepting the challenges that are required for success, be ready for problems and issues to come rushing towards you. Little problems that will irritate and nibble at you. Big problems that at times will seem to devour you. Ongoing nagging problems that seem to never end. Perplexing problems that leave you confused. Problems come in all sorts of sizes and shapes. They come at all times. They are what make up our trek of life. Like death, problems are not a respecter of persons.
It's not nearly as important where you are located when the problems come as to where you are when the problems have been conquered. No problem will leave you the same person after it is gone. Problems are the great dividers between success and failure. How you handle them will determine on which side of the success equation you live.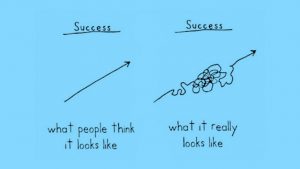 4. Losing your life so you can find it.
In Matthew 10:39 Jesus said, "If you cling to your life, you will lose it; but if you give up your life for me, you will find it." What you cling to, you will lose, and what you give up, you will find. What a paradox. One of the reasons many have never tasted the sweetness of success is that they are unwilling to sacrifice what is required to achieve. It goes back to the law of planting and harvesting. As a general principle, if you plant sparingly, your harvest will be small. If you plant abundantly, your harvest will be bountiful.
5.   Success is having a plan and following it
The Apostle Paul told us in his letter to the Ephesians 2:10, "For we are God's masterpiece. He has created us anew in Christ Jesus, so we can do the good things he planned for us long ago." Do you live as a masterpiece or a piece of garbage? God has created you for a purpose. It's easy to see what an individual is pursuing in his or her goals for life. The way a person undertakes their affairs of life is largely determined by the way a person sees their goals. We need to live up to our God-given potential which includes being a masterpiece for Him through the effective pursuit of goals.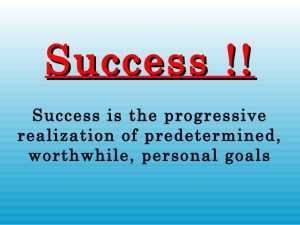 6. Developing your talents and impacting others with your talents.
It is very disappointing to see people with great ability and talents sitting on the shelf of life. The parable of the three servants found in Matthew [25:14]-30 tells of how the master was not as concerned with how many talents his servants had, but how they used the talents that they did have. They were only responsible for what they did with their talents. So it is with us. God is only concerned that we use the talents that He gave us. It is impossible to lose when you share your talents impacting others.
7. Knowing that you are secure for eternity.
No matter how much success we have in our lives, unless our eternity is secure, then all is for nothing. The only way that your life will impact eternity is through the positive impact that you have on the lives of others for generations to come. It is then that you will be successful. Create your living legacy each day.
With these thoughts in mind, let me challenge you to use your talents to your full potential by impacting the lives of others. It is not as important on how many talents you have, but if you fully utilize what you have. Have a mindshift to multiply your God-given abilities through others.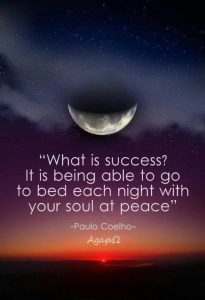 Next week we will continue our trek of Mindshift Monday. On tomorrow's trek, we will explore another wisdom quote. This 3-minute wisdom supplement will assist you in becoming healthy, wealthy, and wise each day. Thank you for joining me on this trek called life. Encourage your friends and family to join us and then come along tomorrow for another day of our Wisdom-Trek, Creating a Legacy.
If you would like to listen to any of the past daily treks or read the associated journals, they are all available at Wisdom-Trek.com. You can also subscribe through iTunes or Google Play so that each day's trek will be downloaded automatically.
Thank you for allowing me to be your guide, mentor, and most of all your friend as I serve you through the Wisdom-Trek podcast and journal.
As we take this trek of life together, let us always:
Live Abundantly (Fully)
Love Unconditionally
Listen Intentionally
Learn Continuously
Lend to others Generously
Lead with Integrity
Leave a Living Legacy Each Day
This is Guthrie Chamberlain reminding you to Keep Moving Forward, Enjoy Your Journey, and Create a Great Day Every Day! See you tomorrow!