Listen to the Wisdom-Trek episode for today
Get Updates About Wisdom-Trek
Podcast: Play in new window | Download
Subscribe: Apple Podcasts | Android | Email | Google Play | Stitcher | RSS | More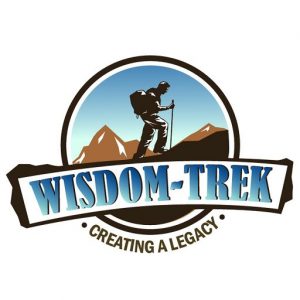 Wisdom-Trek / Creating a Legacy
Welcome to Day 686 of our Wisdom-Trek, and thank you for joining me.
I am Guthrie Chamberlain, Your Guide to Wisdom
Wisdom for Leadership Development – Proverbs 25

Thank you for joining us for our 5 days per week wisdom and legacy building podcast. Today is Day 686 of our trek, and it is Wisdom Wednesday. Every Wednesday along life's trails, we dig for the nuggets of wisdom that are found within the book of Proverbs. Today we will explore Proverbs 25 from The Voice Translation, which will give us a fresh perspective on this book of timeless wisdom.
We are broadcasting from our studio at The Big House in Marietta, Ohio. I have experienced continual healing on my broken femur over the past three weeks.  I am now able to walk completely unassisted. I do still have a slight limp and am experiencing some pain but we are very pleased with how rapidly it is healing. Paula and I invested Labor Day morning outside weeding and replacing the impatiens that we planted in the spring with burnt orange mums for the fall months.
I am thankful that my leg is healed to the point where I can now work outside and return to many of my usual duties. Some tasks are still a bit difficult and takes wisdom to know when to limit myself while still pushing towards that limit to strengthen the fracture and muscles. Wisdom is important in all areas of life.
Today in Proverbs 25, we will learn…
Wisdom for Leadership Development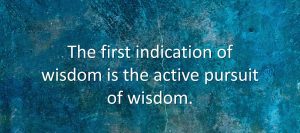 Chapter 25 marks the beginning of the fifth major section of the Proverbs. Let's review what we've covered so far:
Section 1 (Chapters 1-9) consisted of speeches from a father to a son.
Section 2 (Chapters 10-

[22:16]

) contained 375 sayings of Solomon.
Section 3 (Chapters

[22:17]

-

[24:22]

) began the "Thirty Sayings of the Wise."
Section 4 (Chapter

[24:23]

b-34) included more "Further Sayings of the Wise."
Section 5 (Chapters 25-29) enfolds even more of Solomon's proverbs.
We know from 1 Kings [4:32] that Solomon was a prolific sage who was responsible for thousands of proverbs, though other hands are responsible for organizing and editing this book. An interesting note is that Section 5 was actually collected some 250 years after Solomon by King Hezekiah (25:1).
This section of Proverbs is all about leadership development. Chapters 25-27 are directed to royal messengers while Chapters 28-29 are addressed to people in places of authority. Imagine life as a royal servant—you'd need to know proper etiquette, protocol, and how to conduct yourself. You'd also need to learn how to resolve conflict, diffuse a tense situation, or how to make a compelling case.
All that knowledge is right here! Chapter 25 is a manual of courteous conduct for important affairs. Whether you are an ambassador for a country or a spokesperson for a company, an agent for a client or a go-between for friends and family, there is something here for you. What might the Lord teach you today about how to conduct your important affairs?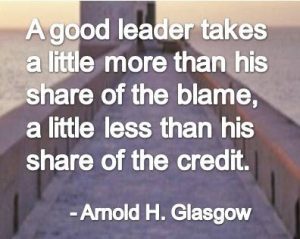 Listen intently as I read Proverbs 25.
1 These words, too, are proverbs of King Solomon, words which Hezekiah, king of Judah, later told his scribes to record for posterity:
2 God's glory is shown when He conceals things;
a king's glory is shown in his ability to explore the facts of the matter.
3 As the heights of heaven and the depths of earth are beyond comprehension,
so are the hearts of kings.
4 Take away the impurities from the silver,
and a good smith can create something of value;
5 Take away the wicked from among the king's advisors,
and his reign will be established with integrity.
6 Do not claim to be important in the presence of the king
or vie for a position within the company of great men.
7 Truly, it is far sweeter to have someone of influence say to you, "Come up here and join us,"
than to be ordered to some lower rank in front of a noble.
Just because you think you have seen something
8     doesn't mean you should be quick to go to court,
For what will you do
when your neighbor disproves the charge and embarrasses you?
9 Instead, discuss the matter directly with your neighbor,
but in doing so, remember never to reveal another person's secrets;
10 For if you do, someone who hears you could disgrace you,
and a bad reputation will cling to you ever afterward.
11 A well-spoken word at just the right moment
is like golden apples in settings of silver.
12 To an attentive ear, constructive criticism from a truly wise person
is like an earring or jewelry made of fine gold.
13 Like a cooling snow that breaks the heat of a harvest day,
so is the messenger who is faithful to those who sent him,
for he refreshes the soul of his masters.
14 Like clouds and wind that bring no rain,
so is one who boasts of gifts promised but never delivered.
15 Patience can soften up a leader,
and a tender tongue can break even bone.
16 When you find honey, remember to eat only what you need,
because if you eat in excess, you may be sick and lose all of it.
17 Don't visit your neighbor too often,
or he will become tired of you and grow to hate you.
18 Like a maul and a sword and a sharp arrow all in one,
so is anyone who bears false witness against a neighbor.
19 Like a tooth that is rotten or a foot that is unsteady,
so is relying on a person who can't be trusted in times of trouble.
20 Like a man who undresses in winter
or a woman who pours vinegar on a wound,[a]
So is anyone who tries to sing happy songs
to a sorrowful heart.
21 If your enemy is hungry, give him something to eat;
if he is thirsty, give him something to drink,
22 For your kind treatment will be like heaping hot coals on his head,[b]
it may cause a change in heart,
and the Eternal will repay you.
23 As surely as a north wind drives the rain before it,
a backbiting tongue brings angry looks.
24 It is better to dwell outside on the corner of your roof
than to live inside your house with a badgering wife.
25 Like cool water to a weary soul,
so is good news from a distant country.
26 Like a muddy spring or a polluted fountain,
so is a righteous person who gives in to the wicked.
27 Eating too much honey is not good for you,
nor is it good to seek one honor after another.
28 Like a conquered city with no walls,
so is a man who has no self-control.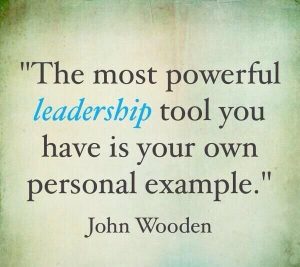 That will conclude our exploration of Proverbs 25. We all must learn the wisdom necessary to be prepared for the leadership roles that we are involved in. Each of us is a leader in some aspect of life. The precepts found in God's Word have the law of planting and harvesting built into them. You plant good seeds in life, and you will reap a bountiful harvest of good. The opposite is also true.
Over the course of our lives, we will harvest what we plant. Each week we will explore a full chapter in Proverbs. I hope that you will join us next week for Chapter 26 so that you can gain wisdom, insight, and understanding for yourself.
The entire book of Proverbs provides us with rich wisdom, insight, and understanding on a myriad of life issues. Regardless of where you are in your faith walk, if you follow the precepts in Proverbs, your life will be rich and satisfying. I encourage you to take them and plant the seeds of wisdom in your heart so that you will reap a harvest of wisdom throughout your life.
Tomorrow we will continue with our 3-minute wisdom nugget that will provide you with a bit of wisdom that, if followed will allow you to grow healthier, wealthier, and wiser each day. So encourage your friends and family to join us and then come along with us tomorrow for another day of our Wisdom-Trek, Creating a Legacy.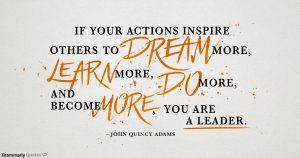 That will finish our trek for today. If you would like to listen to any of the past daily treks or read the associated journals, they are all available at Wisdom-Trek.com. You can also subscribe through iTunes or Google Play so that each day's trek will be downloaded automatically.
Thank you so much for allowing me to be your guide, mentor, and most of all your friend as I serve you through the Wisdom-Trek podcast and journal.
As we take this trek of life together, let us always:
Live Abundantly (Fully)
Love Unconditionally
Listen Intentionally
Learn Continuously
Lend to others Generously
Lead with Integrity
Leave a Living Legacy Each Day
This is Guthrie Chamberlain reminding you to Keep Moving Forward, Enjoy Your Journey, and Create a Great Day Every Day! See you tomorrow!