Listen to the Wisdom-Trek episode for today
Get Updates About Wisdom-Trek
Podcast: Play in new window | Download
Subscribe: Apple Podcasts | Android | Email | Google Play | Stitcher | RSS | More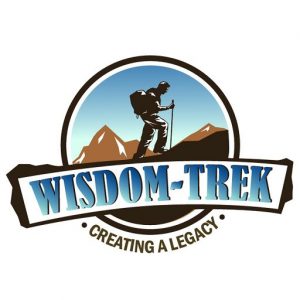 Wisdom-Trek / Creating a Legacy
Welcome to Day 696 of our Wisdom-Trek, and thank you for joining me.
I am Guthrie Chamberlain, Your Guide to Wisdom
People Are More Important Than Things – Proverbs 27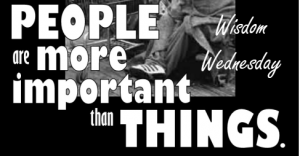 Thank you for joining us for our 5 days per week wisdom and legacy building podcast. Today is Day 696 of our trek, and it is Wisdom Wednesday. Every Wednesday along life's trails we dig for the nuggets of wisdom that are found within the book of Proverbs. Today we will explore Proverbs 27 from The Voice Translation which will give us a fresh perspective on this book of timeless wisdom.
We are broadcasting from our studio at The Big House in Marietta, Ohio. I am working on-site with our partners on our construction projects in Mesa, Arizona, and it is important that we invest this time together assisting each other to make the business and projects successful. Even more important is that we are providing a product that will benefit the funding group and ultimately the purchasers of the townhomes. As we explore Proverbs 27 today, it is very important that we invest in the lives of people because…
People Are More Important Than Things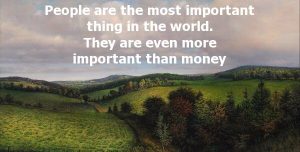 Hezekiah's scribes arranged this collection into two parts, each with a unique design and message. Part 1 is made up of verses 1-22. Every two verses in Part 1 are linked together by a common theme. Part 2 is a one-unit poem that spans from verses 23-27.
Part 1: verses 1-22 — The Hebrew alphabet is comprised of 22 letters, and many scholars believe this section is intentionally designed to be 22 verses long. Every two verses are paired (1-2, 3-4, 5-6, etc.) and highlight different interpersonal skills. In other words, this collection is the "ABC's of Successful Relationships." If you ignore this wisdom, your relationships will suffer. Follow its advice, and you will nurture lasting friendships.
Part 2: verses 23-27 — This section is one long, flowing poem about leadership and is rich in farming imagery. Its purpose is to develop character in a leader (see verse 24), and the point is that leading requires constant attention and personal care. One's resources are continually shifting and opportunities changing. The only way to create stability is through careful attention to those you lead.
Together, Parts 1 and 2 send a clear message: People are more important than things. Invest your energy into people. Do the hard work it takes to cultivate healthy relationships. Who needs your time today? In what ways can you prioritize people over tasks? Ask the Lord for insight as you go into your day.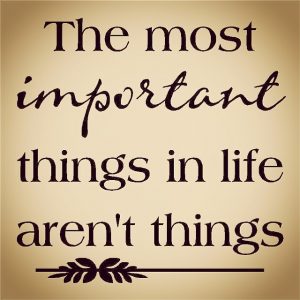 Listen intently as I read Proverbs 27.
1 Don't brag about what may happen tomorrow
because you have no idea what it will bring.
2 Let someone else praise you;
compliments are always sweeter from a stranger's lips than from your own.
3 Heavy is rock and weighty is sand,
but more burdensome than either is the anger of a fool.
4 Wrath is fierce and anger is a tidal wave of fury,
but who of us can stand up against jealousy?
5 Open rebuke is better
than hidden love.
6 Wounds inflicted by the correction of a friend prove he is faithful;
the abundant kisses of an enemy show his lies.
7 The person who is full has no interest in honey;
but to the starving, bitterness itself is sweet.
8 Like a bird that strays far from its nest,
so is a person who forsakes his own home.
9 The heart is delighted by the fragrance of oil and sweet perfumes,
and in just the same way, the soul is sweetened by the wise counsel of a friend.
10 Do not neglect your friend or your parent's friend for that matter.
When hard times come, you don't have to travel far to get help from family;
A neighbor who is near is better
than a brother who is far away.
11 Study to be wise, my son, and make my heart glad,
for then your life will be my answer to anyone who hurls insults.
12 The astute see evil coming and take shelter,
but the stupid plow right on and then, of course, have to pay the price.
13 If someone guarantees a stranger's debt, hold his garment as collateral;
if that guarantee is for the debt of a foreigner, make sure you get a deposit.
14 Anyone who blesses his neighbor with a loud voice
early in the morning,
will find his blessing regarded as a curse.
15 A constant dripping on a rainy day
and a wife's bickering are very much alike:
16 Anyone who tries to control her might as well try to control the wind
or pick up oil in his right hand.
17 In the same way that iron sharpens iron,
a person sharpens the character of his friend.
18 Whoever takes care of a fig tree will eat of its fruit,
and whoever cares for his master will be honored.
19 Just as water reflects a person's true face,
so the human heart reflects a person's true character.
20 Neither the grave nor destruction is ever satisfied;
the desires of people are never totally fulfilled.
21 The crucible is used for refining silver, the furnace for gold,
but praise is what tests a person's mettle.
22 Though you grind a fool like grain
in a mortar with a pestle,
still his foolishness will not be separated from him.
23 Pay careful attention to your flocks,
and see to the welfare of your herds
24 Because riches do not last forever,
nor does one dynasty retain power through all generations.
25 When the hay is harvested and the autumn grasses begin to grow
and the herbs of the mountains are gathered,
26 Then the lambs will provide wool for your clothing,
young goats can be sold to buy a new field,
27 And there will be enough milk from your goats
to sustain you, your family, and your serving girls.
That will conclude our exploration of Proverbs 27. We must learn that people truly are more important than things or possessions. Each of us needs to focus our lives on this principle. The precepts found in God's Word have the law of planting and harvesting built into them. If you plant good seeds in life, you will reap a bountiful harvest of good. The opposite is also true. Over the course of our lives, we will harvest what we plant. Each week we will explore a full chapter in Proverbs. I hope that you will join us next week for Chapter 28 so that you can gain wisdom, insight, and understanding for yourself.
The entire book of Proverbs provides us with rich wisdom, insight, and understanding on a myriad of life issues. Regardless of where you are in your faith walk, if you apply the precepts in Proverbs, your life will be rich and satisfying. I encourage you to take them and plant the seeds of wisdom in your heart so that you will reap a harvest of wisdom throughout your life.
Tomorrow we will continue with our 3-minute wisdom nugget that will provide you with a bit of wisdom that, if followed, will allow you to grow healthier, wealthier and wiser each day. So encourage your friends and family to join us, and then come along with us tomorrow for another day of Wisdom-Trek, Creating a Legacy.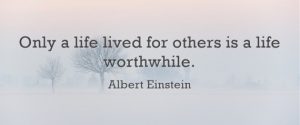 That will finish our trek for today. If you would like to listen to any of the past daily treks or read the associated journals, they are all available at Wisdom-Trek.com. You can also subscribe through iTunes or Google Play so that each day's trek will be downloaded automatically.
Thank you for allowing me to be your guide, mentor, and most of all your friend as I serve you through the Wisdom-Trek podcast and journal.
As we take this trek of life together, let us always:
Live Abundantly (Fully)
Love Unconditionally
Listen Intentionally
Learn Continuously
Lend to others Generously
Lead with Integrity
Leave a Living Legacy Each Day
This is Guthrie Chamberlain reminding you to Keep Moving Forward, Enjoy Your Journey, and Create a Great Day Every Day! See you tomorrow!