Listen to the Wisdom-Trek episode for today
Get Updates About Wisdom-Trek
Podcast: Play in new window | Download
Subscribe: Apple Podcasts | Android | Email | Google Play | Stitcher | RSS | More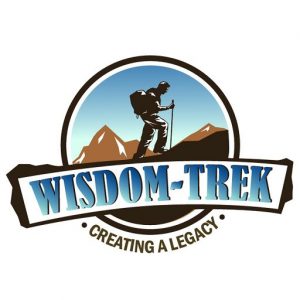 Wisdom-Trek / Creating a Legacy
Welcome to Day 680 of our Wisdom-Trek, and thank you for joining me.
I am Guthrie Chamberlain, Your Guide to Wisdom
Good Words, Bad Work – Proverbs 24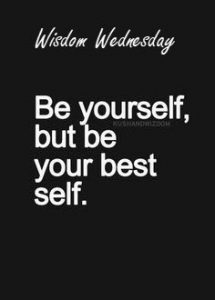 Thank you for joining us for our 5 days per week wisdom and legacy building podcast. Today is Day 681 of our trek, and it is Wisdom Wednesday. Every Wednesday along life's trails we dig for the nuggets of wisdom that are found within the book of Proverbs. Today we will explore Proverbs 24 from The Voice Translation which will give us a fresh perspective on this book of timeless wisdom.
We are broadcasting from our studio at The Big House in Marietta, Ohio. Since Paula and I will be traveling for business the last half of August and I am recording all these podcasts in advance, we will be substituting our regular podcast with short Wisdom Nugget episodes for three weeks, except for our Wisdom Wednesday episodes. After that, we will return to our regular format.
Today in Proverbs 24 we will learn…
Good Words, Bad Work
The first half of this chapter (1-22) contains the final twelve of the "Thirty Sayings of the Wise." The "do not" theme from Chapter 23 continues here: don't envy (1), don't lie (15), and so on (see verses 17, 19, 21). Wisdom is often measured by self-control; desire is managed by discipline.
Again, the voice of the father is imploring us to take this seriously. Notice the wisdom of Proverbs is laced with parental care, nurture, and love? The next time the Lord tells you "Do Not," please remember that it stems from a heart of Fatherly love.
At verse 23 a new, small collection begins called "The Wise Also Say" (verses 23-34). Here are the main ideas of this small collection:
Verses 23b-25, Just judgment
Verse 26, Good words
Verse 27, Good work
Verses 28-29, Bad words
Verses 30-34, Bad work
Verses 23b-25 prepare us to recognize good from bad in both words and work. If you think about it, words and work are the sum total of a person's life, and they determine the quality of that life. If you were to measure your life with these sayings, how would you fare?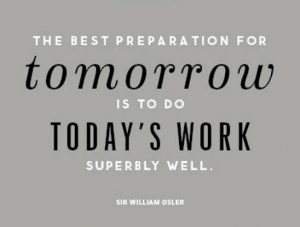 Listen intently as I read Proverbs 24.
1 Do not envy evil people
or seek their friendship;
2 For they are conniving and violent,
and all they talk about is causing trouble.
3 Wisdom is required to build a house;
understanding is necessary to make it secure.
4 Knowledge is needed to furnish all the rooms
and fill them with beautiful treasures.
5 A wise man possesses great strength,
and an intelligent man knows how to increase it;
6 For with wise guidance, you can wage a successful war,
and with a council of many advisors, you will be victorious!
7 Fools can't grab hold of wisdom; it's out of their reach;
they dare not open their mouths in public for no one would listen anyway.
8 Whoever schemes to carry out evil
will be labeled a troublemaker.
9 Such foolish plans are sinful,
and the mocker is deplored by all.
10 If you fall apart during a crisis,
then you weren't very strong to begin with.
11 Rescue everyone you can of those being taken away and killed,
and hold on to those innocent souls staggering toward their own slaughter.
12 If you excuse yourself, saying, "Look, we didn't know anything about this,"
doesn't God, who knows what you are really thinking, understand your motives?
Isn't your Protector aware of why you aren't protecting the innocent?
Will He not repay you in kind?
13 My son, eat honey—it's good for you;
the honey that drips from the comb is sweet in your mouth.
14 Know, too, that wisdom is good for your soul:
if you find it, your reward will be a bright future
and an enduring hope!
15 Do not lurk outside the home of the just like a common criminal;
do not tear up the place where he rests.
16 For a good man may fall seven times and get back up again,
but the wicked will stumble around and fall into misfortune.
17 Do not celebrate when your enemies fall,
and do not rejoice when they trip up;
18 Or else the Eternal will know and be upset with you,
and He will release them from His anger.
19 Do not worry when evildoers go unpunished
or be jealous when the wicked seem to prosper.
20 Evil people will have no future;
the life of the wicked will be snuffed out like a candle.
21 My son, fear both the Eternal and His anointed ruler.
It is not wise to associate with those rebelling against them
22 Because disaster can arise from either of them without warning,
and who knows what destruction comes down from both of them?
23 The wise also say,
It is not good for a judge to be partial.
24 When a judge says to the guilty, "You are innocent,"
he will be cursed by all people; he will be hated by nations.
25 But those who reprimand evildoers will be celebrated,
and good fortune will come their way.
26 A straight answer is as precious
as a kiss on the lips.
27 Complete your work outside,
and get your fields ready for next season;
after that's done, build your house.
28 Do not testify against your neighbor without a reason;
do not give misleading testimony.
29 Do not say, "I'll do to him what he did to me!
I'll repay him for what he did!"
30 Once I passed by the property of a slacker,
by the vineyard of a foolish man.
31 You should have seen it! The entire field was overgrown with thorns.
Every inch was covered with weeds.
Even the stone wall was crumbling down.
32 I took a moment to take it all in.
The scene taught me:
33 "A little sleep, a little rest,
a few more minutes, a nice little nap."
34 But soon poverty will be on top of you like a robber,
need will strike you down like a well-armed warrior.
That will conclude our exploration of Proverbs 24. The precepts found in God's Word have the law of planting and harvesting built into them. If you plant good seeds in life, you will reap a bountiful harvest of good. The opposite is also true. Over the course of our lives, we will harvest what we plant. Each week we will explore a full chapter in Proverbs. I hope that you will join us next week for Chapter 25 so that you can gain wisdom, insight, and understanding for yourself.
The entire book of Proverbs provides us with rich wisdom, insight, and understanding on a myriad of life issues. Regardless of where you are in your faith walk, if you follow the precepts in Proverbs, your life will be rich and satisfying. I encourage you to take them and plant the seeds of wisdom in your heart so that you will reap a harvest of wisdom throughout your life.
Tomorrow we will continue with our 3-minute wisdom nugget that will provide you with a bit of wisdom that, if followed will allow you to grow healthier, wealthier and wiser each day. So encourage your friends and family to join us and then come along with us tomorrow for another day of our Wisdom-Trek, Creating a Legacy.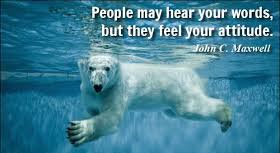 That will finish our trek for today. If you would like to listen to any of the past daily treks or read the associated journals, they are all available at Wisdom-Trek.com. You can also subscribe through iTunes or Google Play so that each day's trek will be downloaded automatically.
Thank you so much for allowing me to be your guide, mentor, and most of all your friend as I serve you through the Wisdom-Trek podcast and journal.
As we take this trek of life together, let us always:
Live Abundantly (Fully)
Love Unconditionally
Listen Intentionally
Learn Continuously
Lend to others Generously
Lead with Integrity
Leave a Living Legacy Each Day
This is Guthrie Chamberlain reminding you to Keep Moving Forward, Enjoy Your Journey, and Create a Great Day Every Day! See you tomorrow!