Listen to the Wisdom-Trek episode for today
Get Updates About Wisdom-Trek
Podcast: Play in new window | Download
Subscribe: Apple Podcasts | Android | Email | Google Play | Stitcher | RSS | More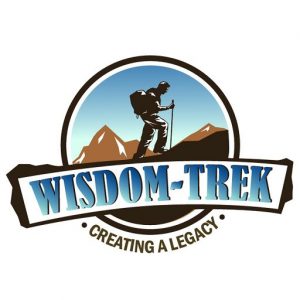 Wisdom-Trek / Creating a Legacy
Welcome to Day 661 of our Wisdom-Trek, and thank you for joining me.
I am Guthrie Chamberlain, Your Guide to Wisdom
The Wise Watch Their Words – Proverbs 20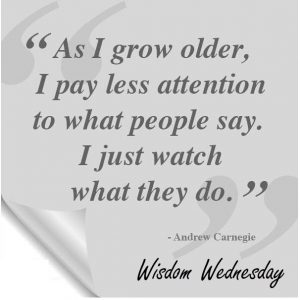 Thank you for joining us for our 5 days per week wisdom and legacy building podcast. Today is Day 661 of our trek, and it is Wisdom Wednesday. Every Wednesday along life's trails we dig for the nuggets of wisdom that are found within the book of Proverbs. Today we will explore Proverbs 20 from The Voice Translation, which will give us a fresh perspective on this book of timeless wisdom.
We are broadcasting from our studio at The Big House in Marietta, Ohio. We are making some progress on our backlog of workload, which is refreshing although as my femur fracture continues to heal, I find that I do become fatigued quicker than I would otherwise. I am just using a cane now, as my leg has strengthened enough to where I no longer need the walker or crutches.
On the home front, we received our lawn mower back from the service shop where it has been for a little over three weeks. The grass definitely needs cut with all the rain that we had during July. Since I won't be able to operate the mower for a few more weeks, Paula plans on getting out this week to take care of it. We both enjoy mowing, so this will give her an opportunity to get outside a bit.
Turning to our passage today, we are once again reminded that we need to show restraint when speaking. Words can build others up or destroy them. Our passage today reminds us of this. Proverbs 20 could be referred to as…
The Wise Watch Their Words
In this chapter, we again find a large number of proverbs using God's personal covenant name, Yahweh. There are also many proverbs that refer to Israel's king (verses 2, 8, 26, 28). Therefore, we find strong themes of divine authority and justice along with the wisdom found in this chapter. Wisdom becomes even more desirable when you realize you are under the watchful eye of God and the king.
This chapter emphasizes showing wisdom with our words. We see that hasty words, empty words, and harmful speech have serious repercussions. Therefore, choose your words carefully. As you listen through this chapter, pay close attention to verses 6, 9, 11, 14, 19, 20, 22, and 25. Ask yourself how your words might be viewed in the eyes of God and those in authority over you.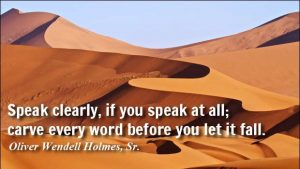 Lastly, have you noticed that the further we get into the sayings of Solomon, the more sophisticated the wisdom? Many of these sayings read like riddles — their meaning doesn't lie on the surface. You have to pause and ponder the words and the mysteries of life to which they point. You may want to take more time to and go through today's Wisdom-Journal with Chapter 20 as you discover its wisdom.
Listen intently as I read Proverbs 20:
1 Too much wine begins to mock you,
too much strong drink leads to noisy fights,
and whoever is misled by either is not wise.
2 A king's wrath strikes fear like a lion's roar;
those who provoke him to anger sentence themselves to death.
3 Honor is due those who refuse to fight at the drop of a hat,
but every fool jumps at an opportunity to quarrel.
4 A slacker procrastinates when it is time to plow;
so when it's time for harvest, there are no crops in the field.
5 The real motives come from deep within a person—as from deep waters—
but a discerning person is able to draw them up and expose them.
6 Most people claim to be loyal,
but can anyone find a trustworthy person?
7 The right-living act with integrity;
the children who follow their example are happy.
8 When a king sits on his throne as judge,
he ferrets out all evil and scatters it with his royal stare.
9 Who can say, "I have cleaned my heart"?
or who can proclaim, "I am purified from sin"?
10 False weights and differing measures are alike:
both are disgusting to the Eternal.
11 Youth reveal their true natures by their actions
whether they do what is pure and right or not.
12 Ears to listen, eyes to see—
the Eternal designed them both.
13 Do not fall in love with sleep, or you will awake a poor person.
Stay awake, get to work, and you will have more than enough food.
14 "Bad quality for a bad price," bargains the buyer;
but then he runs off with his prize in tow, bragging, "What a steal!"
15 Gold and rubies abound,
but lips that utter knowledge are a rare jewel.
16 If someone guarantees a stranger's debt, hold his garment as collateral;
if that stranger is a foreigner, hold the creditor responsible.
17 At first the bread of lies tastes sweet
until guilt reduces it to gravel in the mouth.
18 Plans are finalized on the basis of good counsel,
so only go to war when you have wise instructions.
19 A gossip will reveal your secrets!
So avoid the company of people who talk openly and foolishly.
20 If someone pronounces a curse on his parents,[a]
the lamp of his life will be snuffed out as complete darkness creeps in.
21 An inheritance acquired hastily at first
will end up not being blessed after all.
22 Do not say, "I will get even for this evil."
Wait for the Eternal; He will defend you.
23 He despises dishonesty in business;
false weights and deceptive scales are wrong.
24 Every one of our steps is directed by Him;
so how can we attempt to figure out our own way?
25 Those who rashly dedicate something to God are trapped;
only afterward do they realize what they've promised.
26 A wise king weeds out the wrongdoers,
then drives over them with his threshing wheel of justice.
27 The lamp of the Eternal illuminates the human spirit,
searching our most intimate thoughts.
28 Loyal love and faithfulness safeguard the king;
his throne is perpetuated through loyal love.
29 The best asset of youth is the strength of the body,
but the beauty of age is gray hair.
30 Severe punishment scrubs away evil,
and tough blows scour the innermost parts.
That will conclude our exploration of Proverbs 20. Which of these Proverbs do you need to work on? How do your actions and integrity line up with this chapter?
It is only when you allow God's Word to change your heart and mind will you see a change in your life. Each week we will explore a full chapter in Proverbs. I hope that you will join us next week for Chapter 22 so that you can gain wisdom, insight, and understanding for yourself.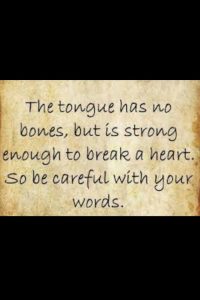 The entire book of Proverbs provides us with rich wisdom, insight, and understanding on a myriad of life issues. Regardless of where you are in your faith walk, if you follow the precepts in Proverbs, your life will be rich and satisfying. I encourage you to take them and plant the seeds of wisdom in your heart so that you will reap a harvest of wisdom throughout your life.
Tomorrow we will continue with our 3-minute wisdom nugget that will provide you with a bit of wisdom that, if followed will allow you to grow healthier, wealthier, and wiser each day. So encourage your friends and family to join us and then come along with us tomorrow for another day of our Wisdom-Trek, Creating a Legacy.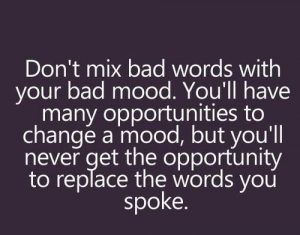 That will finish our trek for today. If you would like to listen to any of our past treks or read the Wisdom Journal, they are available at Wisdom-Trek.com. You can also subscribe at iTunes or Google Play so that each day's trek will be downloaded automatically.
Thank you so much for allowing me to be your guide, mentor, and most of all your friend as I serve you through the Wisdom-Trek podcast and journal.
As we take this trek of life together, let us always:
Live Abundantly (Fully)
Love Unconditionally
Listen Intentionally
Learn Continuously
Lend to others Generously
Lead with Integrity
Leave a Living Legacy Each Day
This is Guthrie Chamberlain reminding you to Keep Moving Forward, Enjoy Your Journey, and Create a Great Day Every Day! See you tomorrow!