Listen to the Wisdom-Trek episode for today
Get Updates About Wisdom-Trek
Podcast: Play in new window | Download
Subscribe: Apple Podcasts | Android | Email | Google Play | Stitcher | RSS | More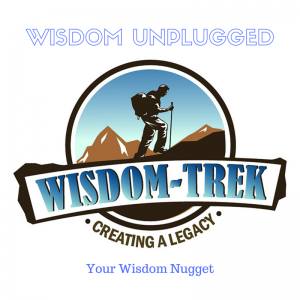 Wisdom-Trek / Creating a Legacy
Welcome to Day 642 of our Wisdom-Trek, and thank you for joining me.
This is Guthrie Chamberlain, Your Guide to Wisdom
Life and Death – Wisdom Unplugged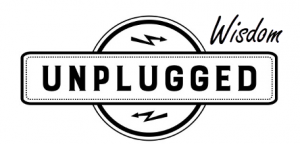 Thank you for joining us for our 5 days per week wisdom and legacy building podcast. This is day 642 of our trek, and it is time for our 3-minute mini-trek called Wisdom Unplugged. This short nugget of wisdom includes an inspirational quote with a little additional content for today's trek. Consider this your vitamin supplement of wisdom for today. So let's jump right in with today's nugget.
Today's quote is from St. Ambrose, and it is, "To the good man to die is gain. The foolish fear death as the greatest of evils, the wise desire it as a rest after labors and the end of ills."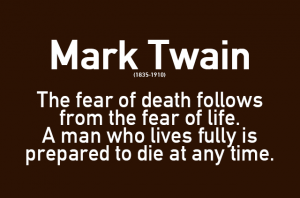 Most people do not like to think about or discuss the issue of our mortality, which is death. This is certainly interesting because all of us will at some point die. While none of us desire to go through a painful death, we must be prepared for the eventuality that it will happen, and there is nothing that will prevent it. While I am a very strong advocate for taking care of our physical bodies so that we do not die prematurely from a cause we may have prevented, the fact is that God knows when our work on earth is complete.
We should be prepared financially, mentally, emotionally, and most importantly, spiritually. If we have accepted Jesus Christ as our substitute and advocate before God, then the spiritual aspect is guaranteed. The Apostle Paul put it this way in 2 Corinthians 5:21, "For God made Christ, who never sinned, to be the offering for our sin, so that we could be made right with God through Christ." Once our standing before God is secured, then it is our responsibility to prepare the other areas of our lives.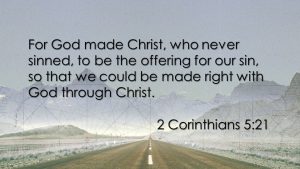 We should not do foolish things that will hasten our death, but we should also not fear it. As we are faithful in fulfilling God's purpose in our lives, then when death does come, we are prepared and can look forward to the eternal rest that we will have in God's presence. No one knows if our deaths will be soon or if we have decades of life ahead of us.
We will all die, so our life objective is to create a legacy that will live on through the lives of others for many generations to come. Your daily impact does matter. When we do come to the end of our lives here on earth, let us be able to say as the Apostle Paul said in 2 Timothy 4:7, "I have fought the good fight, I have finished the race, and I have remained faithful."
That's a wrap for today's Wisdom Unplugged quote. If you would like free access to my database of over 10,000 inspirational quotes, the link is available on the main page of Wisdom-Trek.com. Just as you enjoy these nuggets of wisdom, encourage your friends and family to join us and then come along tomorrow for another day of our Wisdom-Trek, Creating a Legacy.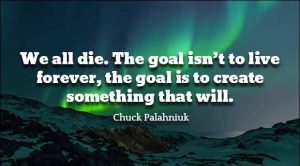 If you would like to listen to any of our past treks or read the Wisdom Journal, they are available at Wisdom-Trek.com. You can also subscribe on iTunes or Google play so that each day's trek will be downloaded automatically.
Thank you for allowing me to be your guide, mentor, and most importantly your friend as I serve you through the Wisdom-Trek podcast and journal each day.
As we take this trek of life together, let us always:
Live Abundantly (Fully)
Love Unconditionally
Listen Intentionally
Learn Continuously
Lend to others Generously
Lead with Integrity
Leave a Living Legacy Each Day
This is Guthrie Chamberlain reminding you to Keep Moving Forward, Enjoy Your Journey, and Create a Great Day Every Day! See you tomorrow for Fearless Friday!