Listen to the Wisdom-Trek episode for today
Get Updates About Wisdom-Trek
Podcast: Play in new window | Download
Subscribe: Apple Podcasts | Android | Email | Google Play | Stitcher | RSS | More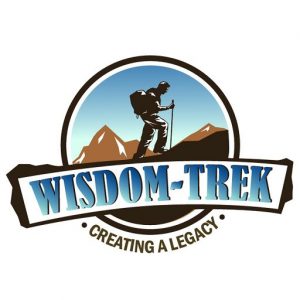 Wisdom-Trek / Creating a Legacy
Welcome to Day 628 of our Wisdom-Trek, and thank you for joining me.
This is Guthrie Chamberlain, Your Guide to Wisdom
Conquering Your Giants

Thank you for joining us for our 5 days per week wisdom and legacy building podcast. This is Day 628 of our trek, and it is time for our Philosophy Friday series. Each Friday we pondered some of the basic truths and mysteries of life, and how they impact us in creating our living legacy.
Starting today and for the next several weeks, we will focus on how to live with less fear. We will explore the trails on our trek of life that will help us to be fearless. This does not imply that we will reach the point where were are completely without any fear, for that is not only impossible, but also not wise. There is a time and a place for an appropriate level of fear, but most fear that we experience on a daily basis has no grounding and can be eliminated as we grow in wisdom, insight, and understanding. So our objective for these next several Fridays is to experience a Fear Less Friday on our trek of life.
We are broadcasting from our studio at The Big House in Marietta, Ohio. When this trek is originally released, I will be finishing a week investing time on-site with our construction projects in Arizona. There is much to do, and not all aspects are going smoothly, which has caused our funding to be delayed, so I know that it will be a very busy week.
As with any business venture or job of any kind, there is always concern about how well the organization is functioning, and if it is profitable. Money issues plague most of us and bring an inordinate amount of stress, worry, and fear to our lives. Those fears are usually exaggerated until they become giants that we feel will destroy us.
As we break camp and head out on our trail today, we will be looking for giants to conquer and our lesson title for today is…
Conquering Your Giants
As I have shared over the past two months, one giant that has invaded our family is the microscopic leukemia cells that are attacking our granddaughter Hazel. This is a giant that was totally unexpected and was not caused by anything that we did. In addition to that, for the most part, there is little we can personally do to help Hazel directly. We could become angry, defeated, and be destroyed by fear, but instead, we as a family are fighting this giant with all the resources that are available, and we will conquer it. Our faith in a good and gracious God, along with our faith in the oncology team and their resources and research are already starting to defeat this microscopic giant.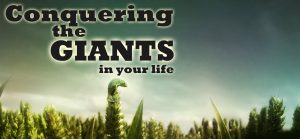 Today, maybe your giant concerns your marriage, a strained relationship with your children, or a broken friendship. Maybe you confront giants at work. Possibly, your giants are financial problems or health struggles. Whatever the giant, you probably feel like you are at the crossroads and enough is enough.
There are two passages in the Bible that we will explore today that refer to giants. The first is when the nation of Israel was about to enter the Promised Land after the exodus from Egypt and sent 12 spies to scout out the land. Joshua and Caleb wanted to enter and conquer. The other 10 disagreed. Numbers 33:30-33 is a snippet of their story, "But Caleb tried to quiet the people as they stood before Moses. 'Let's go at once to take the land,' he said. 'We can certainly conquer it!' But the other men who had explored the land with him disagreed. 'We can't go up against them! They are stronger than we are!' So they spread this bad report about the land among the Israelites: 'The land we traveled through and explored will devour anyone who goes to live there. All the people we saw were huge. We even saw giants there, the descendants of Anak. Next to them we felt like grasshoppers, and that's what they thought, too!'"
The next story snippet is probably even more familiar – about David and Goliath. We will start with 1 Samuel 17:8-11, "Goliath stood and shouted a taunt across to the Israelites. 'Why are you all coming out to fight?' he called. 'I am the Philistine champion, but you are only the servants of Saul. Choose one man to come down here and fight me!  If he kills me, then we will be your slaves. But if I kill him, you will be our slaves! I defy the armies of Israel today! Send me a man who will fight me!' When Saul and the Israelites heard this, they were terrified and deeply shaken." If you are familiar with these stories, you know that there was a victory in both situations. The first one was delayed by 40 years due to the Israelites lack of faith in God. In the 2nd story, the victory was immediate because of David's faith that God would conquer the giant through him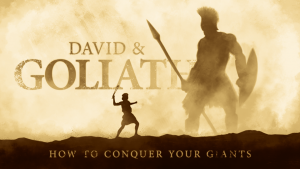 What were the real giants in both cases? Was it the physically large foes? No, in both situations the Israelites allowed the giant of fear to paralyze them to the point they were rendered completely helpless. It was all in their mind due to a lack of faith that God would give them the victory.
For the remainder of our trek today, let us focus our concentration on the David and Goliath story since that is more familiar to most of us. What are the Goliaths in your life? No matter what form your giants take (and no matter what you do for a living), they look and act much the same. Regardless of your circumstance, you can face life's adversaries.
If left unchecked, your giants will grow through fear and the ongoing challenges and obstacles will stop you personally, your family, or your business/organization from reaching your full potential. Difficulties can arrive in various forms and attack you in any areas of life. As different as the circumstances can be in how these attacks take shape, as the story of David and Goliath, you too have the tools, just like David's Five Stones, for confronting the giants and challenges of life.
Let me reach into my backpack and give you five tools that God gives each of us to confront and defeat the giants in our lives:
Draw a Clear Picture of Your Situation: A clear picture is critical in battling your giants. The picture must include detail, and it must be as complete as possible. Art scholars teach students that a great picture shows perspective. And Billy Graham declared, "We can see the picture more clearly if we look at it from the cross." In other words, from God's perspective. That's where you should start.
Sharpen Your Tools: God has given you many gifts — tools that can be used in any battle that you might face. They are uniquely yours and customized to fit your life and your battles. Your tools will work effectively only if they are honed and ready.
Develop a Plan for Defeating Your Giants: David's objective was to defeat Goliath and rescue Israel from impending destruction. He had formulated a clear picture of victory in his mind.
Train for Victory: Most great athletes have one thing in common — they train nonstop. Your devotional life, prayer time, and moments invested with God are training regimens that not only take you deeper into God's Word but grow to stand up against your struggles.
Run Boldly to Meet the Giant: David was ready for the battle. He did not hesitate. With abundant courage and amazing nerve, he ran boldly to meet the giant.
No giant, no matter where it resides or how large it seems, deserves control over your life. You were created for more…for a purpose. Through your reliance on and faith in God, you can learn to shout back at your giants and say enough is enough.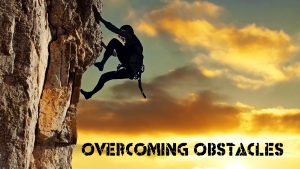 I believe we have the tools we need to face our greatest challenges. It is time to stand and fight for your health, your children, your families, your neighborhoods, your business or workplace. The giants of anxiety, addiction, brokenness, burnout, and division have had their day. Remember, we are giant killers.
Next Friday we will continue our series of trails as we look at how we can fear less and have more victory on a daily basis. I know you will find these insights interesting and profitable in living a rich and satisfying life. Our next trek is Mindshift Monday where we will help you live differently by thinking differently. So encourage your friends and family to join us, and then come along on Monday for another day of our Wisdom-Trek, Creating a Legacy.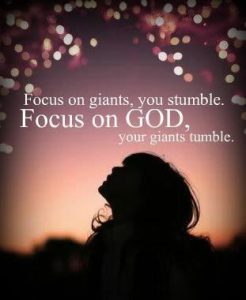 That will finish our trek for today. If you would like to listen to any of our past treks or read the Wisdom Journal, they are available at Wisdom-Trek.com. You can also subscribe at iTunes or Google Play so that each day's trek will be downloaded automatically.
Thank you so much for allowing me to be your guide, mentor, and most of all your friend as I serve you through the Wisdom-Trek podcast and journal.
As we take this trek of life together, let us always:
Live Abundantly (Fully)
Love Unconditionally
Listen Intentionally
Learn Continuously
Lend to others Generously
Lead with Integrity
Leave a Living Legacy Each Day
This is Guthrie Chamberlain reminding you to Keep Moving Forward, Enjoy Your Journey, and Create a Great Day Every Day! See you on Monday!