Listen to the Wisdom-Trek episode for today
Get Updates About Wisdom-Trek
Podcast: Play in new window | Download
Subscribe: Apple Podcasts | Android | Email | Google Play | Stitcher | RSS | More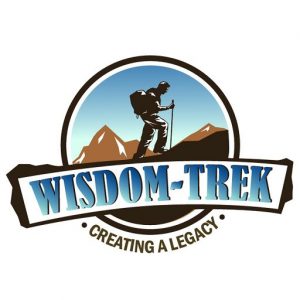 Wisdom-Trek / Creating a Legacy
Welcome to Day 626 of our Wisdom-Trek, and thank you for joining me.
I am Guthrie Chamberlain, Your Guide to Wisdom
Two Paths, One Way – Proverbs 13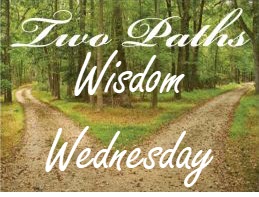 Thank you for joining us for our 5 days per week wisdom and legacy building podcast. Today is Day 626 of our trek, and it is Wisdom Wednesday. Every Wednesday along life's trails, we dig for the nuggets of wisdom that are found within the book of Proverbs. Today we will explore Proverbs 13 from The Voice Translation which will give us a fresh perspective on this book of timeless wisdom.
We are broadcasting from our studio at The Big House in Marietta, Ohio. When this episode is originally released, I will be in Arizona working on the construction projects that we are involved in.
We are involved in several activities as they relate to family, work, and ministry. This includes creating the Wisdom-Trek Podcast & Journal five days a week. At times it is difficult to know what to focus on because all seem important. That being said, we strive to have all of our activities aligned with our life purpose and goal of daily creating a living legacy. This is the singularity of our mindset as we explore Chapter 13 of Proverbs and our focus today will be…
Two Paths, One Way
Verse 1 picks back up on the theme introduced in the first 9 chapters — a wise child is attentive to his parents' instruction. The virtue of being teachable is repeated many times through this chapter (as is mentioned in verses 1, 10, and 18). A wise child has a good attitude towards advice, but a mocker "is deaf to correction" and scoffs at his own destruction.
Notice, according to the Proverbs, that there are only two kinds of people: the righteous, wise person and the wicked fool. According to this chapter, you will know the difference by the words people use, the things they love, the way they act, and even, poetically, by their smell! ("The wicked make themselves a stench…"). It's a pretty black-and-white view of life, and its purpose is to convince you that there is only one true, right way to live.
To top it off, take special note of verses 12 and 19, which are both about having your "dreams come true." This fulfillment is described as a tree of life, sweetness to the soul, and an "inheritance for your grandchildren." This kind of life is only available to the right living.
As I read through this chapter, use verses 1, 10, and 18 as pit stops along the way. Ask yourself how teachable you have been lately. How might you better fall in line with the way of right living?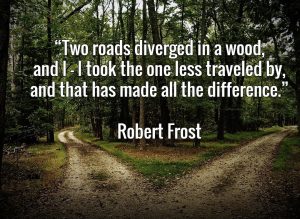 Listen intently as I read Proverbs 13.
1 A wise child is attentive to his parents' instruction,
but the mocker is deaf to correction.
2 A person eats well when he speaks wisely,
but the treacherous crave violence.
3 Those who guard their speech insure they will take another breath,
but those who talk without thinking guarantee their demise.
4 Slackers crave but have their fill of nothing,
but the hardworking desire and are completely satisfied.
5 The right-living will not tolerate any lie,
but wrongdoers come to shame and embarrassment.
6 Doing right keeps the innocent on the path of life,
but doing wrong is the downfall of the wicked.
7 One pretends he is wealthy but has nothing,
while another seems to be poor but has great wealth.
8 The rich are targeted and must ransom their lives,
but no one bothers to threaten the poor.
9 The light of the right-living brings joy as it burns brightly;
the lamp of a wrongdoer will be snuffed out.
10 Arrogance only produces arguments,
but wisdom accompanies those well advised.
11 Money earned hastily is easily lost,
but hard-earned money continues to grow.
12 Hope postponed grieves the heart;
but when a dream comes true, life is full and sweet.
13 The one who hates good counsel will reap failure and ruin,
but the one who reveres God's instruction will be rewarded.
14 Wise instruction is a spring yielding a satisfied life;
those who follow it avoid the traps that lead to death.
15 Good sense brings blessing,
but the road of the treacherous is long and rough.
16 A clever person acquires knowledge and then acts on it;
but a fool advertises his folly for all to see.
17 An untrustworthy messenger stirs up trouble,
but a faithful emissary is a curative balm.
18 A person who turns from correction faces poverty and shame,
but one who regards constructive criticism is well respected.
19 A dream fulfilled is the sweetness of life,
but abandoning evil is repulsive to fools.
20 One who walks with the wise becomes wise,
but whoever keeps company with fools only hurts himself.
21 Trouble eagerly pursues the sinner,
but success rewards the right-living.
22 A good person leaves an inheritance for his grandchildren,
but the wealth of the sinner is eventually passed on to the right-living.
23 Though the fields of the poor yield a bumper crop
in a land without justice, it is stolen out from under them.
24 Those who spare the rod of discipline hate their children,
but those who are quick to correct them show true love.
25 Those who do right have plenty to eat,
while those who do wrong go hungry.
That will conclude our exploration of Proverbs 13. There are two paths that you can follow in life, but there is only one way to a life that is rich and satisfying. If you are wise, you will travel the correct path. Each week we will explore a full chapter in Proverbs. I hope that you will join us next week for Chapter 14 so that you can gain wisdom, insight, and understanding for yourself.
The entire book of Proverbs provides us with rich wisdom, insight, and understanding on a myriad of life issues. Regardless of where you are in your faith walk, if the precepts in Proverbs are followed, your life will be rich and satisfying. I encourage you to take them and plant the seeds of wisdom in your heart so that you will reap a harvest of wisdom throughout your life.
Tomorrow we will hike another short trail of Wisdom Unplugged where we will discover an inspirational wisdom quote. So encourage your friends and family to join us and then come along with us tomorrow for another day of our Wisdom-Trek, Creating a Legacy.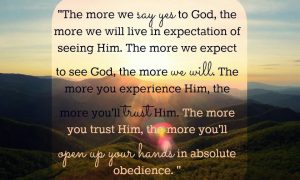 That will finish our trek for today. If you would like to listen to any of our past treks or read the Wisdom Journal, they are available at Wisdom-Trek.com. You can also subscribe at iTunes or Google Play so that each day's trek will be downloaded automatically.
Thank you so much for allowing me to be your guide, mentor, and most of all your friend as I serve you through the Wisdom-Trek podcast and journal.
As we take this trek of life together, let us always:
Live Abundantly (Fully)
Love Unconditionally
Listen Intentionally
Learn Continuously
Lend to others Generously
Lead with Integrity
Leave a Living Legacy Each Day
This is Guthrie Chamberlain reminding you to Keep Moving Forward, Enjoy Your Journey, and Create a Great Day Every Day! See you tomorrow!