Listen to the Wisdom-Trek episode for today
Get Updates About Wisdom-Trek
Podcast: Play in new window | Download
Subscribe: Apple Podcasts | Android | Email | Google Play | Stitcher | RSS | More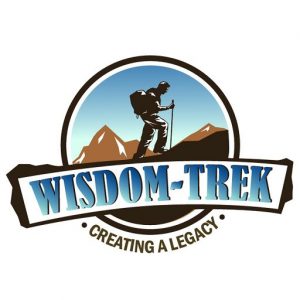 Wisdom-Trek / Creating a Legacy
Welcome to Day 624 of our Wisdom-Trek, and thank you for joining me.
This is Guthrie Chamberlain, Your Guide to Wisdom
Walk Your Talk – Mindshift Monday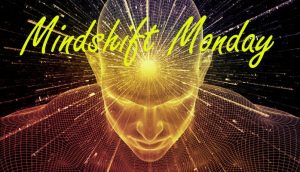 Thank you for joining us for our 5 days per week wisdom and legacy building podcast. This is Day 624 of our trek, and it is time for our Mindshift Monday series. The more I observe people, the more I consider and ponder creating a living legacy, the more I am convinced that much of our life turns out exactly as we think it will.
Your mind is powerful and how you think will direct you toward a life of peace and success or a life of unrest, drama, and continual hardship. As a human, you are designed to be God's image bearer, but He has given you a free will. As a human, you have the tremendous capacity to rationalize your behavior and actions and then convince yourself that it is truth based on what you allow yourself to think.
It is easy to get stuck in a mindset that your current circumstances cannot be changed. This is not true, but you must understand this fundamental principle, "In order to change your life, you must change how you think and what you think about." Each week, the focus of our Mindshift Monday podcast and journal will be to provide you practical ways to make a mind-shift to a rich and satisfying life. Come along with us each Monday as we take our trek on the trails that will direct you to this destination. Of course, it is your responsibility to hike and complete the trails needed to make your mind-shift. 
We are broadcasting from our studio at The Big House in Marietta, Ohio. The two young hawks that were born this year are starting to venture out of their nest onto adjoining tree limbs. They appear to be nearly full size but are not quite ready to fly yet. It will not be too many more weeks before they set out on a life of their own. It has been enjoyable to have observation deck from our 2nd story office windows into their world.
Our granddaughter Hazel's leukemia treatments continue to go well, and her blood test results are improving each week. The oncology team is very pleased with her progress, and we are grateful to God for their wisdom and to live in a time where Hazel can be treated effectively.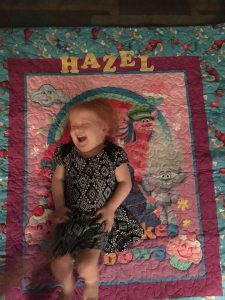 When this episode is originally released, I will be back in Arizona for a week working with our friends and partners Charles and Alison Mecom on our construction projects there. We have finished up with Phase I of our Mesa project and are scheduled to begin Phase II on or before September 1st. In the interim, we have several smaller projects that are scheduled for the summer months that will keep us very busy.
As we continue to look at the crucial subject of mind-shift on our trek today, one area that is vitally important is our integrity. It is very easy to fool ourselves into thinking that what we say is the same as what our actions are. Unfortunately, this is not always the case. How you act or react to a situation truly reveals how you think at your very core. The true test of your integrity is, "Do your actions and reactions mirror your speech?" So on our trek today we desire to reach the point of…
Walk Your Talk
How you really think about others will show up in how you treat them. If you find yourself treating others harshly and without a loving spirit, then it is time for a mind-shift in how you think. Jesus taught us this lesson in Matthew 5:43-48, "You have heard the law that says, 'Love your neighbor' and hate your enemy. But I say, love your enemies! Pray for those who persecute you! In that way, you will be acting as true children of your Father in heaven. For he gives his sunlight to both the evil and the good, and he sends rain on the just and the unjust alike. If you love only those who love you, what reward is there for that? Even corrupt tax collectors do that much. If you are kind only to your friends, how are you different from anyone else? Even pagans do that. But you are to be perfect, even as your Father in heaven is perfect."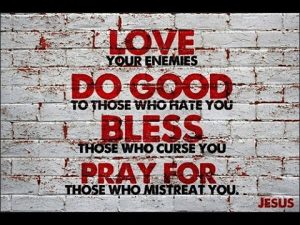 One of the fundamental mind-shifts that you must make in your thinking is how you view others that do not to like you. Jesus's uncommon response to everyday problems stemmed from the way he thought about others.
In my 60+ years of life, I have observed that you are not known for how you act when you are in control of life situations, but how you react when life is out of control.   How do you react when you are criticized?  There is always someone who will criticize others as if they were getting paid to do so. You probably have been hurt by someone providing what they thought was "constructive criticism."  Most people think that it's constructive criticism when they criticize others, but it's destructive criticism when others criticize them.
Whether criticism is unjust or just, you will show your true thinking by how you react in response to criticism leveled against you. It has been said that the best way to lose an enemy is to treat them like you would a friend. You must realize that there are times where we all make errors in judgment and display our shortcomings. Just like in your relationship to God, you don't need justice but mercy. In your relationship with others, you should be quick to give mercy and slow to demand justice. In order to achieve this, you must have a mind-shift by changing the way you think.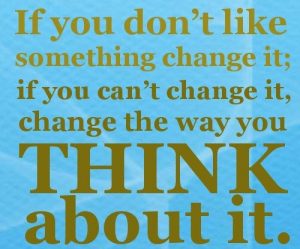 When you are tempted to react in a manner that is not Christ like you need to consider the following three thoughts:
1. Realize that everyone you meet is fighting a battle that you know nothing about
You really don't know what others may be going through on a daily basis. Perhaps there is some loss, hurt, or even physical crises they are going through. Their actions and reactions towards you may be stemming from something completely different, and you are just the unfortunate recipient of their outward reactions from an inward hurt.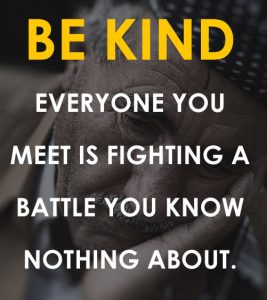 2. Reacting in a positive, reassuring manner will produce better results.
Even when you feel like lashing out negatively, try to put a positive, reassuring spin on the situation. If you are positive in a negative situation, it will usually be diffused, or at least it won't accelerate into a larger problem.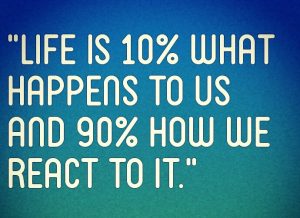 3. There is no better way to show that you are a Christ follower than how you react to negative situations.
As a Christ follower, your life should be displaying the fruit of the Spirit in your life at all times. These are listed in Galatians 5:22-23 which reads, "But the Holy Spirit produces this kind of fruit in our lives: love, joy, peace, patience, kindness, goodness, faithfulness, gentleness, and self-control. There is no law against these things!" In order for this to become a reality requires a change in the way you think, so these attributes are integrated into the very fabric of your life. Then you will walk your talk because you will not be reacting to the current issues that may be confronting you. As a practical example, if someone is hungry and becomes irritable towards you, give them a piece of bread and butter. That would be showing kindness to them. Why not take it one step further and put some jam on the bread and show them loving kindness? That is taking the right action. That is walking your talk.

With these thoughts in mind, we will conclude our trek for today. Let us ponder how we can walk our talk in every situation in life. In order to do so, you must have a mindshift by allowing God to continue to change the way you think. It is then that you will live the rich and satisfying life that is available to each of us.
Next week we will continue our trek of Mind-Shift Monday. On tomorrow's trek, we will explore another wisdom quote. This 3-minute wisdom supplement will assist you in becoming healthy, wealthy, and wise each day. Thank you for joining me on this trek called life. Encourage your friends and family to join us and then come along tomorrow for another day of our Wisdom-Trek, Creating a Legacy.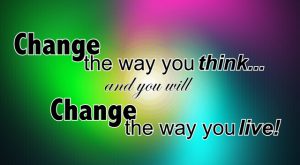 That will finish our trek for today. If you would like to listen to any of our past treks or read the Wisdom Journal, they are available at Wisdom-Trek.com. You can also subscribe at iTunes or Google Play so that each day's trek will be downloaded automatically.
Thank you so much for allowing me to be your guide, mentor, and most of all your friend as I serve you through the Wisdom-Trek podcast and journal.
As we take this trek of life together, let us always:
Live Abundantly (Fully)
Love Unconditionally
Listen Intentionally
Learn Continuously
Lend to others Generously
Lead with Integrity
Leave a Living Legacy Each Day
This is Guthrie Chamberlain reminding you to Keep Moving Forward, Enjoy Your Journey, and Create a Great Day Every Day! See you tomorrow!